Click here to get this post in PDF
People tend to start a business with relatively modest ambitions. They'll be happy if they don't crash and burn at the first opportunity. However, while many people start from that position, it usually doesn't last very long. At some point or another, they'll want to work on developing the business even further and making sure that revenues are up — and that the future is bright. And the good news is that there are usually ways to do this, no matter what industry you're working in. In this blog, we'll run through some of the smartest ways to expand and grow your business.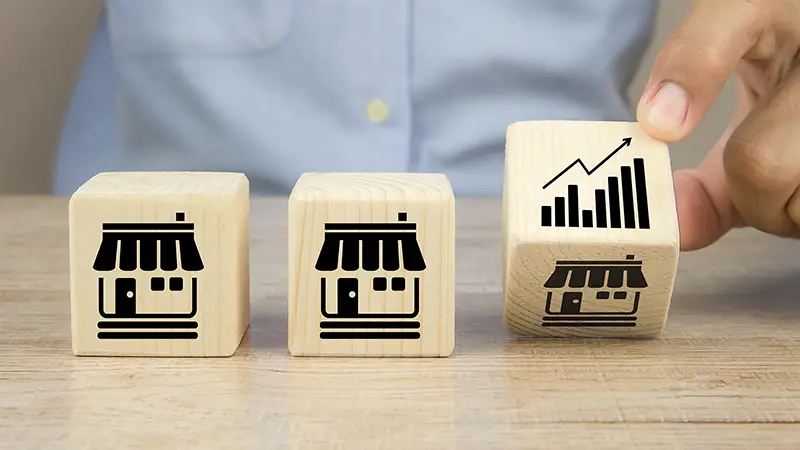 New Products and Services
You'll have your core products or services that you offer. But could you look at expanding and offering more? No matter what type of business you run, there'll surely be something that you could add to your company. There are a couple of ways to do this. You can make a whole separate line, which would, in effect, bring in a large income (this is, of course, more challenging), or you can offer small additions, which will surely work to give your revenue a little boost. 
Partner With Other Businesses
You'll have your current customers list. But wouldn't it be handy if you could also get access to another company's customer list? Well, you can. You just need to partner with them. If you work with other companies in your local area, then when they promote your business, they'll push it to their customers, who might have never heard of you before. Of course, in order for this to work well, you'll need to partner with businesses that are thematically related but not rivals. For example, if you had a footwear company, you could partner with a business that sells clothes. 
Into New Territories 
The more people you can reach, the more likely it is that you'll find success. If you're only serving your local area, then that means that you'll be missing out on a lot of potential customers. So why not look at making your business available in other parts of the country, or even overseas? It's easier than you might think; it's just that in some cases, you'll need to get the correct paperwork. If you want to expand from the UK to Ireland, for instance, then you might need to work with an expert in Irish Immigration Law in order to ensure that everything you do is legal. If you're expanding overseas, another good idea is to conduct plenty of market research — what works in one country might not work in another, after all!
Franchising
Franchising is a smart way to expand your business because it allows you to leverage the resources and expertise of others. When you franchise your business, you license your trademark and business model to other entrepreneurs, who then open and operate their own franchised locations. This gives you the ability to quickly expand your business reach without having to invest the time and money required to open and manage your own locations. If you are interested in taking your business to the next level with franchising you should check out Infinity Business Growth Network a trusted franchise consultancy based in the United Kingdom.
Up Your Marketing
Finally, think about your marketing. Is it all that it could be? Is it time for a refresh? If you've been relying on the same old tactics, then it could be a good idea to partner with a marketing agency. You might just find that by bringing new tactics into your strategy, you're able to not only reach plenty more people but to convince them that you're the real deal! 
You may also like: How to Set Your Company Up for Successful Global Expansion
Image source: Shutterstock.com