Click here to get this post in PDF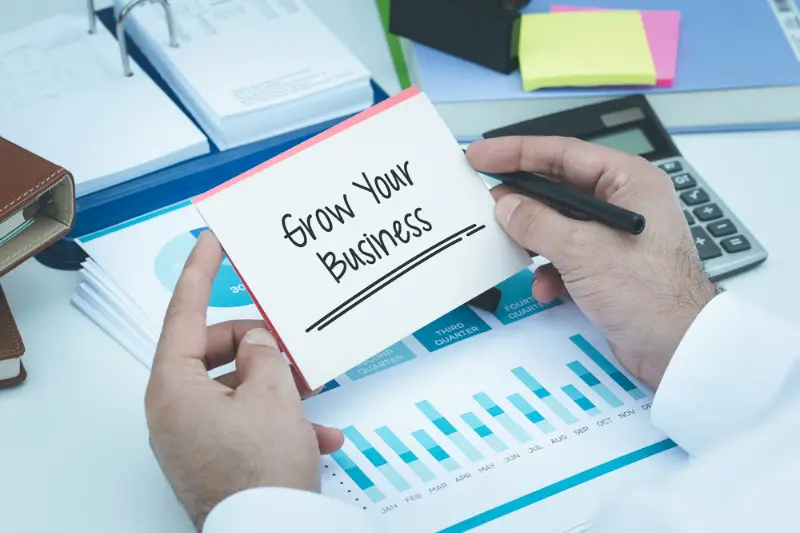 Business success depends on different things and every situation that helps to market the position in which it operates. Keep it vibrant, healthy and profitable depending on its business size. A growing business asset may open the doors to finances generating more cash flow in the long run.
1) BUSINESS PLAN
Invest time in exploring the right options, take a note of each consequence, discuss new products, finances, locations, staffing etc.  Good planning helps to identify and address the potential risk factors that develop. The planning should be controlled for the successful business growth.  The effective growth plan includes business description, industry analysis, effective team, marketing plan, operations, key risks and more.
2) PREPARE EFFECTIVE CASH FLOW MANAGEMENT:
Identify various core aspects that define the clear interpretation on the finances. The growing business increases the need of the build-in inventory, buy equipment, pay additional employees or suppliers and more. Also plan for an additional well-documented expansion plans. Consider the cash flow strategies to keep the cash flowing freely as the business grows. Know about the gap when expenses must be paid and when money from clients and customers is received. The inventory based business requires you to have products on hand for an increased demand.
Know more about: What is automation? Its Impact on Workflow and Cash Flow
3) DELEGATE RESPONSIBILITIES TO THE RIGHT PEOPLE:
Be clear on the roles that you place. It's your responsibility to make clear role to your employees and what expectations are. Your business can't grow on its own, setting and placing a priority on hiring and retaining good people is good business. It is difficult to delegate the tasks that you handle – effective delegation is required for the business growth. Focus on the expansion plans; invest in the day-to-day activities of the business. The functions you're currently involved and delegate to others either to existing staff, new staff or choose to outsource specific tasks such as IT, marketing, administration or bookkeeping results the effective business growth.
4) GROW STRONG CUSTOMER SUPPORT:
Rewarding your local customers is the best way to increase sales i.e. assign free bonus product or service, create a program where the referrer receives the gift certificate, first session free or more. The customers are the most important asset, therefore it is necessary to listen to them, ask them to rate their experience and make them feel heard. Also you can provide discounts, free merchandise to increase the livelihood of your business.
Owning a good business involves a number of challenges but when it comes to managing complex billing processes, Invoicera understands your business. Invoicera is a cloud based invoicing software empowering account receivable and payable management for over 3 million businesses worldwide.
Also read: There are only 3 ways to grow your business!
About the Author
Veronika Tondon is business enthusiast. She writes about emerging technologies and opportunities for business. She is working as a Marketing Manager with Invoicera, a leading cloud invoicing solution.