Click here to get this post in PDF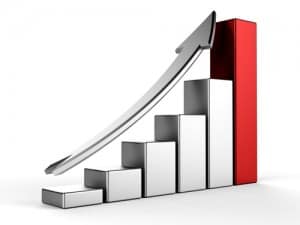 There are only 3 ways to grow your business!
Growing your business does not have to be complicated.
Marketing expert, Jay Abraham states that there are only 3 ways to grow your business.
1. Increase the number of clients.
2. Increase the average size of the sale per client.
3. Increase the number of times clients return and buy again.
With only three things to focus on, the task of growing your business becomes significantly less daunting, dare I say it, even easy.
The starting point is to figure out what a customer is worth to your business over a purchasing lifetime.  This is also known as the 'marginal net worth' of a customer.  This can be defined as "the total, aggregate profit of an average customer over the lifetime of his/her patronage – including all residual sales – less advertising, marketing, and product or service fulfilment expenses." Jay Abraham
Do the following exercise to determine the marginal net worth of your customers.
Start by calculating the number of clients/customers you have.
Calculate the average sale and the average profit per sale.
Determine how often they come back to make additional purchases.  (Be conservative with these figures).
Example:
Let's say you have 100 clients.  If the average transaction is £200 and they make two purchases a year, the total transaction income is £40,000
100 x £200 x 2 = £40,000
Once you understand what the customer will be worth to your business you will know how much you can afford to spend to acquire a new customer, instead of allocating an arbitrary amount e.g.5% of sales on advertising.
Now that you know what you can afford to spend to increase your client base, you need to next focus on how you can increase the average size of the sale per client.
A sale can often be upgraded by selling an "add-on", e.g. supporting reference material to go with the training programme.  The opportunities in up-selling are enormous and can lead to massive growth.
So, if we look at our figures again you will be able to see the impact of increasing your client base by 10% and also increasing their average spend by 10%.
110 x £220 x 2 = £48,400
The next step in the plan is to increase the number of times a customer purchases from you.  The only way to do this successfully is to have a range of products or services that the customer can choose from. You must ensure that you have 'back-end' sales.  It is 5 times easier to sell to an existing customer than it is to gain a new one.  Do not waste this opportunity.
So using the same figures again, but this time increasing the number of times that the customer purchases from you from 2 to 3, you will truly see the power of focusing on these three simple elements to grow your business.
110 x £220 x 3 = £72,600
Your customers are your greatest asset and also an asset that you can leverage simply by giving them more opportunities to buy from you and the ability to do so more frequently.
You may also like: 6 Personal Branding Tips To Help Grow Your Small Business
About the Author
Sandra Hinshelwood is a business coach and mentor. Drawing upon her experience as a virtual assistant and team leader in the corporate world, she works with small business owners and solopreneurs to eliminate feelings of overwhelm and empowering them to focus on their goals and visions with greater clarity.