Click here to get this post in PDF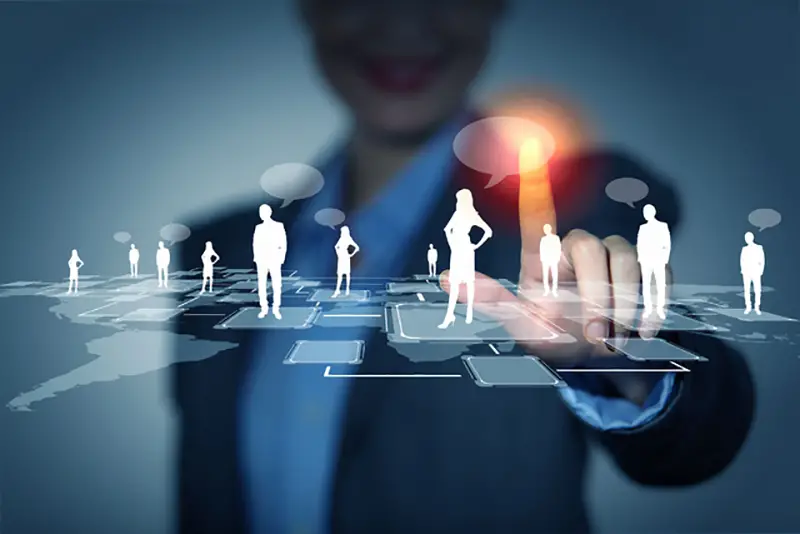 Job postings often include a salary range. The bottom end of the range is what they are willing to pay for adequate applicants. The top end is what they pay to the elite.
Obviously, every employee wants to be paid a salary at the top end of the range. However, they must show they have the skills that companies pay for to do that.
"Being good at what you do is essential for success, but technical ability alone will not make you stand out in today's market," explains Michael Gibbs, CEO of Go Cloud Careers. "When you show that you can deliver the skills that companies pay for, you not only get the job but also at the top end of the salary range."
For more than 20 years, Michael and the team at Go Cloud Careers have been training students for high-paying positions in the field of networking and cloud computing. The unique programs offered through Go Cloud Careers provide students with unparalleled technical competency and proficiency in the skills needed to succeed as elite technology professionals. The skills graduates receive have allowed them to achieve an exceptionally high success rate at securing six-figure jobs.
"In the technology field, many professionals believe that securing new certifications is the key to advancing their career," Michael shares. "Those who are enjoying the most elite careers know that there is more to success than certifications. They have discovered the secret to not only increasing their salaries but also to earning more respect and more influence in their fields."
The skill that improves businesses
Business acumen is one of the top skills that companies are willing to pay for. Those with business acumen understand more than how to do their job. They also understand how their job affects the business as a whole. They understand how business works.
In the technology space, there are plenty of people who can code or configure networks. There are far fewer, however, who know how to improve a business's performance by using technology tools. Business acumen skills allow technology professionals to identify business problems and design a technology solution to improve business performance.
"If you work for a company with $20 billion in annual revenue and you are able to implement an improvement that increases profits by 1 percent, that will earn the business an additional $200 million," Michael explains. "Workers with business acumen can make those kinds of improvements, which is why companies are willing to pay well for those with business acumen skills."
According to salary.com, the average salary for jobs with business acumen skills is $550,826. The high end of the salary range for those jobs exceeds $1 million.
The skill that helps you connect
Emotional intelligence (EQ) is another skill that companies are willing to pay for. Those with a high level of emotional intelligence are able to understand, control, and express their feelings in a healthy way. In the workplace, emotional intelligence is what allows you to connect with empathy, have difficult discussions, and stay calm when faced with stressful situations.
"According to TalentsmartEQ, those who have high levels of emotional intelligence make an average of $29,000 more per year than those who have not developed the skill," Michael shares. "Making a commitment to grow your EQ can be a huge step toward improving your employability as well as your salary. TalentsmartEQ also found that for every 1 percent you increase your EQ, your annual salary increases by $1,300."
The skills that improve interactions
Soft skills are the traits and abilities that define how you interact with those around you. They encompass communication, teamwork, critical thinking, and problem-solving. Those with highly developed soft skills typically listen, learn, and lead better.
For businesses, soft skills are extremely important due to how they influence culture and customer interactions. As more and more business processes become automated, soft skills have come to be seen as the skills that give businesses a competitive advantage.
"Employers want soft skills, and they are willing to pay for it," Michael says. "A LinkedIn report found that 92 percent of companies rate soft skills as just as important, if not more important, than hard skills. According to the management consulting firm Deloitte, a 10 percent increase in your soft skills will result in a 5 percent increase to your salary."
The skill that moves business forward
It has been said that everything rises and falls on leadership. That is why organizations are willing to pay more to employees who have leadership skills.
"Ultimately, advancing in your career is not just about how great you are at your job, but whether or not you can create a team that can perform and deliver," Michael explains. "If you can make your team perform like Olympians working together towards a gold medal, then you are worth your weight in gold. So, become a great leader, learn how to bring out the best in others, and watch your career take off and your salary soar."
You may also like: 5 Essential Skills for Transitioning Into a Sales Career