Click here to get this post in PDF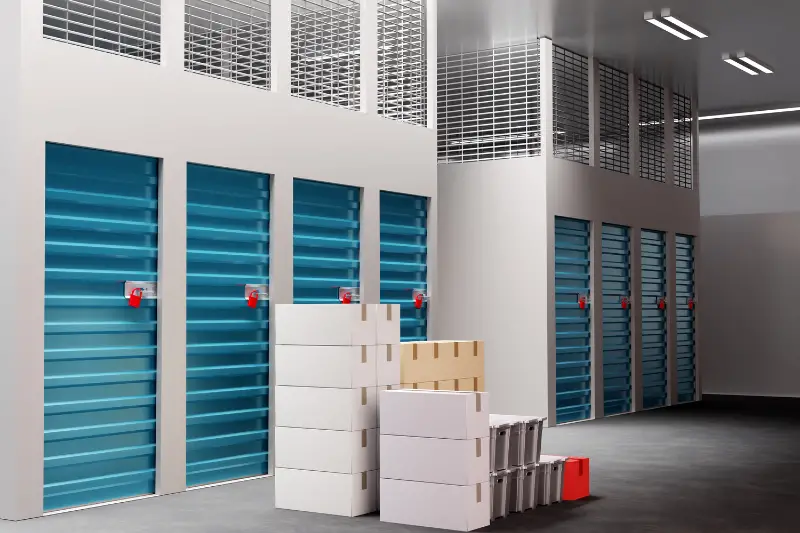 Self storage is a helpful storage option for both domestic and business users. It can be used for moving house, for moving an office, for a legal storage space when an estate is being cleared, to create room at home for a new baby – the list is endless. The best thing is that there are many fantastic affordable self storage facilities around, so you are sure to get one that has the price points and storage units to suit you. However, as with everything, there are always some bad apples around. When it comes to self storage, this isn't something you want to have to deal with. After all, you're storing your precious belongings there, so it needs to be somewhere you can use happily and comfortably without worry. 
To help you choose only the best budget self storage and avoid those bad apples in the trade, look out for these 9 signs that a cheap storage facility should be avoided:
1. Customer Service Is Bad
Customer service might be lacking in that the staff are rude or unhelpful. Maybe you find that any enquiries are not responded to, or when you visit to look around, you don't feel welcome or tended to. This is a clear sign the facility is not up to scratch. You might be able to put up with it this one time, but if you are regularly visiting or you have an issue with your unit that is urgent, you don't want to have to deal with bad customer service. 
2. Opening Times Are Unpredictable
It is so important to have predictable opening times at a self storage facility. It means you can plan deliveries and your own visits and know when others can access your unit too. If opening times seem to change all the time, you'll end up struggling to organise a visit. It's also a good idea to look out for facilities with extended opening hours, as it is really helpful to have 24/7 access to storage, particularly when you work unusual hours or are running a business from the unit. 
3. Cleanliness Is Not As It Should Be
Cleanliness should be a high priority at a self storage facility. If it isn't, you may find your things could fall prey to pests, mould, debris and other issues. It's also often just the tipping point when you see a surface cleanliness issue with a facility. For example: seeing dust or mould in one unit reflects badly on how vigilant the storage owners are, and how 'on it' they are with noticing issues. If it is unkempt when you visit, it's a really clear sign you need to look elsewhere. 
4. You're Not Impressed With The Security
You should be impressed with the security that is used at the cheapest storage facility. They should have various security measures to keep your things safe such as multiple lock points, gates, lighting, security guards, 24/7 reception, CCTV and barbed wire. They might not have all the security, but you should feel they have enough to keep the place as safe as possible. If you don't feel impressed with the security, particularly if they aren't proud to talk about it, that's a good time to walk away and move on to a place that takes pride in protecting your things. 
5. Prices Are Not Competitive
The prices of storage units vary; in reality, some will be more expensive than others. However, a middle ground suggests that a facility is looking to offer great value for money. Too cheap, and they could be offering substandard storage or putting the prices up soon. Too much, and you'll be paying more than you should be for the service being provided. You will be able to get an idea of what a good price is by getting quotes from several different facilities. 
6. The Contracts Aren't Flexible
One of the best aspects of a self storage facility is its flexibility of it compared to a lengthy warehouse or office contracts. It is meant to allow you to easily switch from different sized units and move into or out of units quickly. If the contracts seem to be quite restrictive, tying you in for a long time, it's a good idea to look elsewhere unless you are 100% positive that you need it for six months or more and you are unlikely to need it to switch unit size. 
7. There Aren't Any Extras
If you need extras like climate control, 24/7 reception services, packing materials, and the ability to have business deliveries taken, a facility without those extras is a bad idea. It doesn't mean that particular facility is bad, but it just won't suit you, so it's time to move on and choose another, more competitive facility that can accommodate your needs. 
8. Reviews Are Lacking
Reviews aren't everything, and there will always be more people who want to say negative things about a service, because when you are happy with a service you don't often feel the need to shout about it. If you do find bad reviews about a facility, don't immediately move on as it is not those reviews that are a sign the facility is bad. All businesses will have challenges and they will all have reviews that are not 100% positive. What you need to look out for is a review that is bad and then how the company responded. Ideally, they will be responsive, polite and take it as constructive criticism. If they are unresponsive or rude, take that as a really strong sign that they are defensive and unlikely to take any feedback from you onboard. 
9. They Don't Seem To Be Keeping It Legal
Whether they lack on the side of staying vigilant with items that are illegal to store, or they don't seem bothered about insurance, a self storage facility that is not keeping it legal is 100% one to avoid. They can put you and your belongings in both physical and financial danger with this kind of attitude towards legalities, which is not something you should need to worry about when dealing with a professional storage service. 
Now You Know What To Avoid, You Can Enjoy Picking The Perfect Self Storage Unit
Affordable self storage is an incredible service that should be legal, affordable, highly-rated and convenient, and most facilities are all of that and more. 
With all your knowledge of what to avoid, you can now enjoy picking the perfect self storage unit for your domestic or business needs. 
You may also like: First Timer? Avoid These Self Storage Mistakes
Image source: Shutterstock.com