Click here to get this post in PDF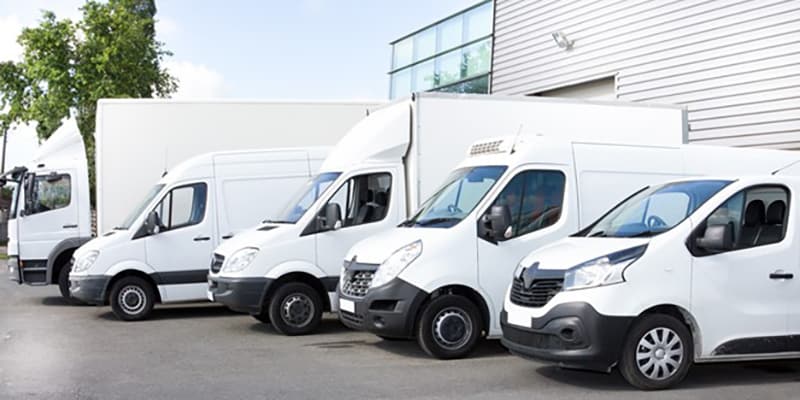 Are you thinking of where to move the extra stuff you have scattered all over the office? If you run your business from home or from a cramped space, you may need to rent a storage unit to prevent clutter. Self-storage is the solution to your clutter and lack of space issues. It provides a lot of advantages to business owners, but it does come with a few problems.
If you are thinking of renting a self-storage unit and this is your first time, this article is for you. Read on to find out some of the common problems self-storage users encounter and how you can avoid them.
Moisture and humidity
One of the common problems associated with self-storage units is the lack of sunlight. Because these units are usually locked and sealed to provide security for the contents inside, there is a high risk of damage caused by moisture and humidity.
Items that are sensitive to moisture and heat will get damaged in this environment. Therefore, it is a good idea to wrap such sensitive items in plastic before storing them away. Plastic will provide some protection from moisture. Alternatively, if the items you are storing are very valuable, consider using a climate-controlled unit. These units are especially perfect for artwork, antiques, valuable furniture, and so on.
Insurance
While there are storage facilities that provide some form of insurance for stored contents, the typical facility will require that you sign paperwork showing that they are not responsible for any damage or loss to your belongings. This means that should something happen to your items; you are responsible for replacing or repairing them.
To avoid any problem down the line, first find out if your homeowners or business insurance cover items are kept in storage. After all, they are your belongings no matter where they are kept. If your current policy does not cover items kept in storage, consider upgrading to an umbrella policy that does. If the storage facility provides insurance, ask them about the limit of their coverage.
Access
Self-storage is meant to be convenient for the user, but this is not always the case. Inconvenience access can be caused by two factors. How the storage facility is designed and how you store your belongings. To avoid poor access caused by storage facility location and design, do proper research before choosing one.
There are dozens of reasonably located and properly designed storage facilities in Auckland such as Safestore Containers storage units. If you choose to go way outside the city, just be sure to take a tour of the facility before making any commitment.
Once you have chosen and paid for a facility, the next step is to store your belongings properly. If you are like most people, your time is important, and you don't want to be moving things out just so you can reach an item at the back. When loading your belongings, create an aisle down the centre of the unit. If it is a big unit, consider leaving walk spaces that will allow you to reach the back of the room easily.
Pest infestation
There are some storage problems that are the stuff of nightmares. Imagine opening the door to your unit only to find rodents, insects, and all types of creepy crawlies all over the place. Not only is this disgusting, but pests can also actually cause damage to your stuff.
To avoid this unpleasant situation, be sure that all the items you are storing are clean inside and out. Never allow food of any kind to be kept inside your unit. At the same time, be sure that there is no wet or moist item.
You can also place a dry plastic sheet on the floor before placing your boxes and items. This will prevent cold and moisture from the floor from affecting your belongings. It is better to take the time to prevent pests from getting into your storage unit than try to fight them once they have found their way in.
Organization
Finding your way around a filled storage room can be a difficult task unless there is a system of identification. All the boxes look alike, so how can you tell what you are looking for? If you are unable to find the item you want because you cannot recognize it, it means you did not organize your items properly.
To avoid spending time moving from one place to the other, or picking a box unless to find out it contains the wrong item, consider labelling each box. Labelling makes it easy to know where everything is. You should also keep a clear inventory of the contents of your storage unit that corresponds with your labelled content.
Another great idea is to allocate places for different categories of items. For example, you can keep heavier items at the back of the room and smaller stuff towards the front.
One size does not fit all
One common mistake first-time storage unit users make is assuming storage units are all the same sizes. They also assume that all their belongings can fit into just any storage unit. This is not correct. Unlike with certain types of hats, when it comes to storage units, one size does not fit all.
Of course, you may be looking to save money by renting a small-sized unit, but unless this is exactly the size you want, you may end up spending more when you are forced to rent another one for the rest of your stuff.
Cramming all your belongings into a small space is also a bad idea. Things can damage easily, and you will find it extra difficult to get the things you want when you need them. Therefore, before taking out a unit, run through your measurements and figure out the total square footage of your belongings to be sure that you are renting a unit that is adequate for your storage needs.
---
Everything you need to know about Self-Storage for Businesses
---
Final thoughts
Now that you are aware of the common mistakes associated with self-storage, you are well on the way to preventing them. Nonetheless, there are other problems that can occur, but they are on a case-by-case basis, and even so, you never know where you may encounter them.
In any case, if you follow the tips above, you will save yourself from the majority of the risk, and your items shall be safe and sound for you when next you want to use them.
Image source: stock.adobe.com