Click here to get this post in PDF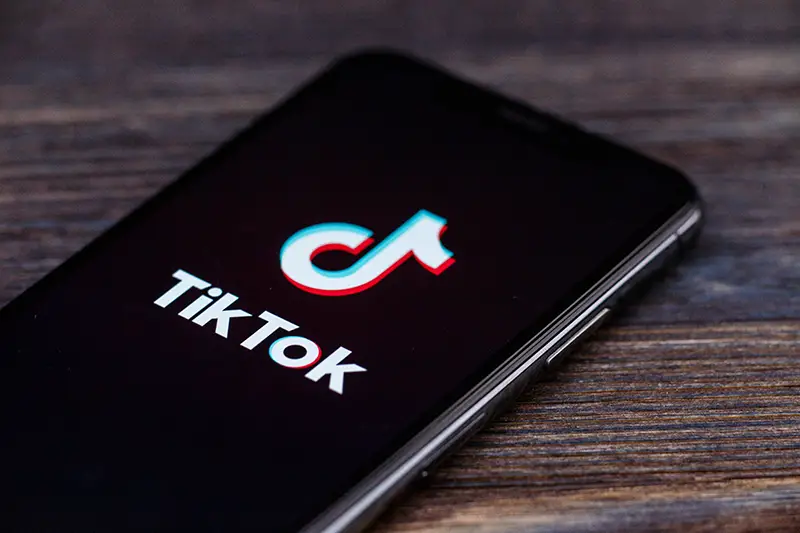 In the age of social media, it's no secret that numbers matter. The more followers you have, the more likes you get, and the more comments and shares – it seems like it's all a big popularity contest. And in some ways, it is. But should you buy TikTok likes? Let's take a closer look.
What are TikTok Likes, and how do they work?
As you scroll through TikTok, some videos have a lot of likes while others only sparsely receive them. It may seem like the number or popularity simply reflects how many people enjoyed watching that particular video – but there's more to it than meets the eye! Not everything on this app can be judged by numbers alone!
Likes are a key factor in the algorithm determining which videos are shown to users. In other words, the more likes a video has, the more likely it is to be seen by users. This means that if you want your videos to be seen by as many people as possible, getting as many likes as possible is important.
Luckily, there are several ways to get Likes. You can promote your videos on other social media platforms, collaborate with other users, or even buy Likes. Buying TikTok Likes is one of the quickest and most effective ways to boost your visibility on the platform. When you buy Likes, you'll see an immediate increase in the number of views and engagement on your videos. This will not only help you reach more people, but it will also make your account look more popular and trustworthy. As a result, more people will likely follow you and watch your videos.
The benefits of buying Likes on TikTok
There are five benefits that come with buying Likes on TikTok.
First, when you buy Likes, you are essentially paying for someone to give your content a thumbs up. Why is this important? Well, first of all, it helps to improve your visibility on the app. If your content gets plenty of likes, it will likely appear in people's feeds. Furthermore, likes also act as social proof. When somebody sees that a lot of other people have liked your content, they are more likely to stop and take a look.
The second benefit of buying Likes is that it can help you to get featured on the platform. TikTok features popular videos on its main page and in other areas of the app. If your video has a lot of likes, it's more likely to be featured, which means even more people will see it.
Thirdly, buying Likes can also help to boost your morale. It can be disheartening to put out a video and see that it only has a few likes. When you buy Likes, you'll see an immediate increase in the number of likes on your videos, which can help to encourage you to keep creating content.
Fourthly, buying Likes is a great way to support other users on the platform. When you purchase likes from a credible source, you can be sure that real people will like your content. This not only helps to improve your own visibility but also helps to support other creators of the app.
Finally, the fifth and last benefit of buying Likes is that it's an affordable way to grow your account. If you're looking for a quick and easy way to get more views and engagement on your videos, buying Likes is a great option. It's much cheaper than running ads and a lot more effective than some other methods.
Things to keep in mind before you buy Likes on TikTok 
Of course, you should keep a few things in mind before you buy Likes. First, it's important to ensure that your service is reputable and trustworthy. Several phony companies out there will sell you fake likes or even steal your account information. So, be sure to research and only use a service you trust.
Second, keep in mind that buying Likes is against the app's terms of service. If you are caught, your account could be suspended or even banned. So, if you do decide to buy Likes, be sure to do it sparingly and never buy more than a few hundred at a time.
Finally, remember that buying Likes is not a replacement for creating quality content. Yes, it can help to boost your videos, but if your videos are badly made or boring, people aren't going to watch them regardless of how many likes they have. So, focus on creating great content and only buy Likes as an occasional boost.
How to tell if a company is selling fake likes
There are a few things to look out for if you're wondering whether or not a company is selling fake Likes. And here are some of them:
First, check to see if the company offers a money-back guarantee. This is a good way to weed out fake companies, as they're usually more than happy to take your money without any intentions of giving you what you paid for.
Second, take a look at the company's reviews. If the majority of the reviews are favorable, that's an excellent indicator. However, if there are a lot of negative reviews, it's probable that the business is selling fake likes.
Finally, contact the company and ask them some questions about their services. If they cannot answer your questions satisfactorily, it's probably best to avoid doing business with them. Following these simple tips ensures you're getting your money's worth when you purchase Likes.
Conclusion – Is buying Likes worth it?
Buying Likes is a great way to boost your account and get more views on your videos. Not only that, but you'll also be able to increase your chances of going viral. And moreover, it will give you a head start on the TikTok algorithm. And let's be honest, who doesn't want that? So go ahead and get some likes for your TikTok – you may just be surprised at the results!
You may also like: How Can Brands Use The TikTok Channel?
Image source: Shutterstock.com