Click here to get this post in PDF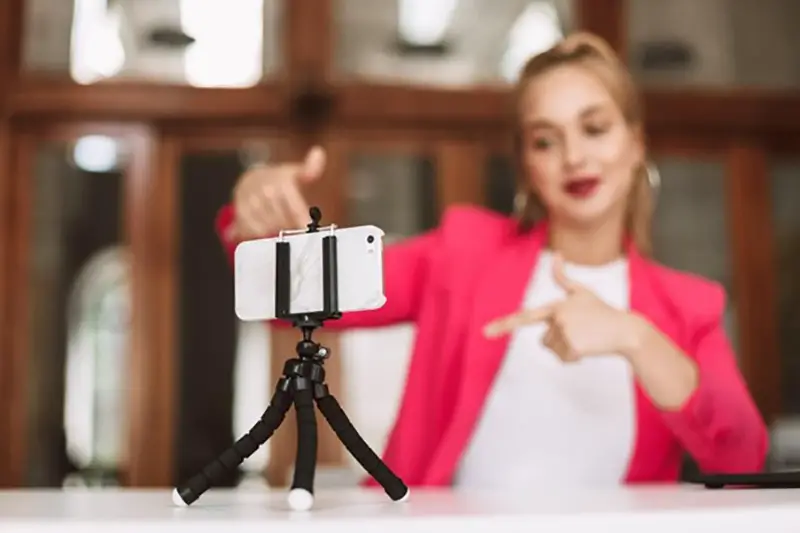 TikTok went from a cute karaoke app to a social media machine. Kids in the United States spend about 85 minutes each day watching videos on the app.
The app is also used by 69% of kids in the U.S. TikTok is still a good place to be if you target the under 30 or 30-49 crowd.
The question that most marketers have is how can they create a TikTok marketing plan that gets results.
Read on to discover the answer and reach a new audience.
1. Understand What TikTok Really Is
TikTok is a social media app that lets users share 15-second video clips. These clips can be spliced together for up to 60-second videos.
Other users interact with these videos through comments, shares, and TikTok likes.
Your social media marketing goals on TikTok are a lot different than other platforms. PPC ads are great for direct selling and lead generation. Selling directly to TikTok users is the best way to turn them off.
Use the platform for brand awareness and community building. That's the best way to connect your company with potential customers.
2. Make Your Content Authentic
There's nothing worse than a brand that tries too hard to be cool. You definitely run that risk with TikTok marketing.
What you can do is get creative with your content, but keep it authentic to your brand. A brand that's playful and fun should aspire to create fun and playful content.
You can do fun behind-the-scenes clips of your office. Share stories of employees and happy customers.
If you want to connect to your audience, challenge them. Hashtag challenges are ways to spread your brand message to reach more users.
3. Leverage the Power of Influencers
There are some people who are killing it on TikTok. You can get your brand in front of their audience through influencer marketing.
You can have an influencer take over your account or they can mention your brand to their followers. You do need to make sure that you get the right influencer for the job.
Make sure that the influencer fits with your brand. Missing this step will give you brand awareness, but your brand won't be of interest to the influencer's audience.
4. TikTok Advertising
Advertising is one of the latest TikTok features. Not many brands are on TikTok at the moment, which means that it's not as competitive as Facebook or PPC ads.
You do need to stick to the core elements of TikTok with your ad. No direct selling and creating content for brand awareness.
Your TikTok Marketing Plan
TikTok is the latest social media channel to break through the noise and become a serious player. It's something that you need to pay attention to because it doesn't show signs of going away.
You need to have a TikTok marketing plan in addition to your digital marketing strategy. Remember that it's not about the sale on TikTok. Approach it as a way to build community and you'll be successful.
Be sure to read the other helpful business articles on the blog today!
You may also like: The Best In TikTok Marketing