Click here to get this post in PDF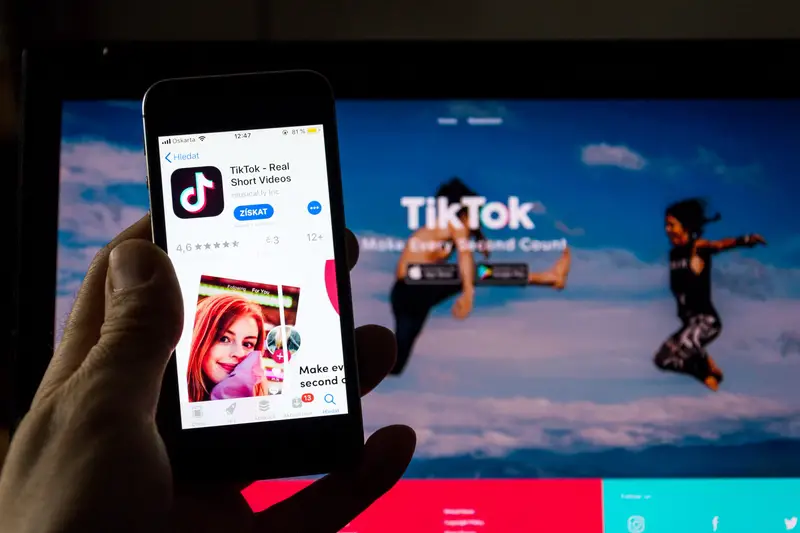 TikTok is ever-growing, and it is continuously breaking all records to emerge as one of the world's most popular social media websites. It has more than a billion active users in 2021, and the number will grow even more in the next 3 to 5 years very easily.
TikTok is unique and very different from the other social media websites that you use throughout the day. Due to the vast audience and the addition of more users regularly, TikTok is now the center stage for brands planning to promote their products to the right audience. 
That is why, if you are running a business and planning to promote it online, then TikTok is an excellent option for a lot of people. But, on the other hand, if you want to grow your base in TikTok, check out all the marketing strategies we will discuss.
1. Use Suitable Hashtags – 
When you are using suitable hashtags, it automatically helps you get better views and visibility. TikTok is one of the social media websites where the users can make full use of hashtags to make the video more interesting.
When you visit the discovery section of Tiktok, you will come across thousands of videos that have been uploaded with suitable hashtags. Popular hashtags can make your content more popular and attract more audiences over time. 
However, you cannot keep using the hashtags every month; they are not going to like it very much. The feature of the hashtags is to make sure that the content you upload gets views. Using hashtags can interest the chances of your content going viral is more than 10% to 15%, according to the latest marketing report.
2. Incorporate Tik Tok Influencers – 
One of the best marketing strategies that have proved to be very helpful on Tiktok is the collaboration with Tik Tok influencers. Almost every social media platform on this planet has a set of influencers who have a significant fan following whom they can easily influence. In addition, social media influencers can showcase any particular product or service to the audience.
Tiktok has been a very successful community where influences come together to promote different products or services of different brands. The use of influencer marketing is quite good, which is why you have to spend more to get the influencer on board. But, the ROI is double, which is outstanding.
3. Be Active and Engage –
TikTok is a very active community, and that is why you need to be active and engaging with the users at all times. People visit Tiktok to get entertained throughout the day and support user engagement as well.
Don't forget to reply to the comments of your audience and try to establish good quality communication. Comments are one of the best ways to attract more engagement to your content and turn them into potential customers in the future. 
You will also have to post very frequently on Tiktok to keep the audience entertained. You need to keep in mind that Tiktok has not yet become a true marketing platform. It has been developed for the purpose of pure entertainment for the general audience.
4. Use The TikTok Effects – 
There are several effects from TikTok that you can use to make your videos more interesting and fun. However, it is to be noted that thousands of people are using Tik Tok effects every single hour of the day, and that is why you need to do something unique. Some of the editors also come with a green screen effect which can help you to record videos even better.
There are several categories of filters that are available on the website, and you can choose any one of them depending on the kind of videos you are planning to use. The proper use of video effects can help your content to stand out. By using the right TikTok effects, you can watch other videos and take inspiration from them. 
5. Paid advertising – 
Last but not least, you can also opt for paid advertising to quickly get huge followers in your Tik Tok account. Advertising on Tiktok is not as expensive as it is on Facebook or Instagram because it was released less than a year ago. However, their paid advertising can work well to promote their business.
Paid advertising is cheap and much more affordable when we are talking about TikTok marketing. TikTok is a great place where you can get paid for setting up a flex business. Make sure to let me know what you have identified and what you haven't. You can visit the paid advertising Tab on Tiktok and it will show you all the crucial steps.
6. Length of the video – 
You should know that the attention span of people around the world is decreasing every day. That is the reason why people are looking for this library. This is about the websites and social media platforms where they can get all the important resources without waiting for a long time.
So it is recommended that you keep your videos short and concise in order to avoid any kind of hassles. You cannot make more than 60 seconds of video on Tik Tok, and it is best if you can post at least one or two pieces of content every day. This will help you keep a better connection with your followers and get in touch with them whenever necessary.
 The Bottom Line
So, these are the top things you should check out when forming the right strategy for your TikTok account. Each of these steps has been tried and tested before, which allows you to rely on their potential without any doubt. Don't miss the train while it is still at the station. TikTok is going to rocket in the coming years, and this is your chance to make the most of it.
You may also like: 4 Tips on Building a TikTok Marketing Plan for Your Business
Image source: Dreamstime.com