Click here to get this post in PDF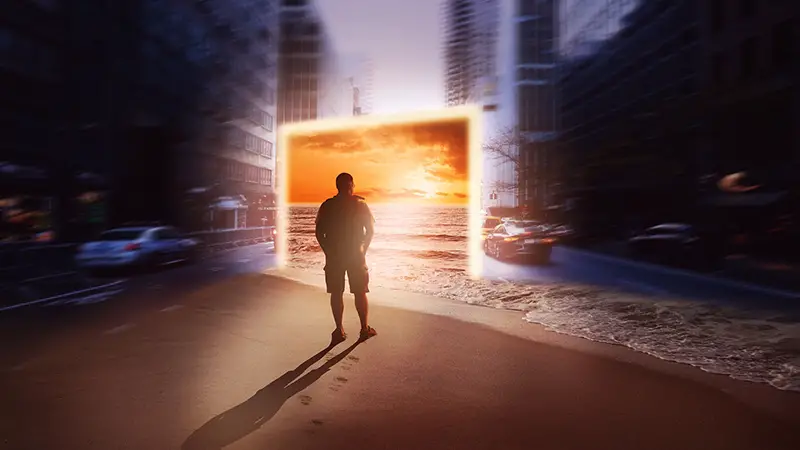 Are you tired of blending in with the crowd at trade shows? Do you want to make a lasting impression on visitors and stand out from the competition? If so, SuperNova Lightboxes may be the perfect solution for your next trade show booth.
After all, the average attendee spends 8.3 hours viewing trade show exhibits, and 92% come to see and learn about what's new in products and services. This makes trade shows a valuable opportunity to promote your brand and make meaningful connections with potential customers. So, why blend in when you can shine with SuperNova Lightboxes?
In this article, we'll explore how SuperNova Lightboxes can help you create a memorable trade show booth that attracts attention and leaves a lasting impression on visitors. From choosing the right design to selecting the perfect lighting options, we'll provide you with all the tips and tricks you need to succeed.
Get Ready to Shine with SuperNova Lightboxes
First things first, let's talk about what SuperNova Lightboxes are and how they work. 
SuperNova Lightboxes for your exhibit are more than just eye-catching displays – they're versatile solutions that can be tailored to fit your specific needs. With a range of sizes and shapes available, SuperNova Lightboxes can be customized to display your logo, showcase your products, or promote a new service.
Companies like Classic Module even offer options like monitor mounts, graphic wings, headers, standoff graphics, counters, workstations, and tablet stands so that you can create a truly unique and engaging experience for visitors to your trade show booth.
Designing a Trade Show Booth That Shines
When it comes to creating a memorable trade show booth with SuperNova Lightboxes, the design is key. Here are a few tips to help you create a booth that stands out:
Start with a clear goal. Before you start designing your booth, think about what you want to achieve. Are you trying to generate leads, promote a new product, or simply increase brand awareness? Knowing your goal will help you design a booth that's tailored to your specific needs.
Choose the right graphics. The graphics on your SuperNova Lightboxes should be bold and attention-grabbing. They should also be consistent with your brand and message. Consider working with a professional designer to create graphics that really shine.
Focus on the user experience. Your booth should be designed with the user in mind. Make sure there's plenty of space for visitors to move around and that your products are displayed in an accessible and engaging way.
Lighting the Way to Success
If you want to make your products stand out at your trade show booth, it's important to consider lighting. 
Studies have shown that people's eyes are drawn to areas with contrasting light rather than just bright areas. And when it comes to color, blue light is particularly effective at catching people's attention. By strategically placing your products in areas with specialized lighting, you can draw visitors' eyes to the items you want to highlight and increase the chances of making a sale. 
Research has shown that effective retail lighting can boost sales by up to 40 percent. So don't overlook the importance of lighting when designing your SuperNova Lightbox display – it could make all the difference. Here are a few lighting options to consider:
RGB color-changing lights. These lights allow you to change the color of your SuperNova Lightboxes to match your brand or message. They're perfect for creating a dynamic and engaging display that captures the attention of passersby.
Backlit graphics. Backlit graphics are a great way to make your SuperNova Lightboxes stand out even more. They create a beautiful, luminous effect that's sure to impress.
Dimmer switches. If you want to adjust the brightness of your SuperNova Lightboxes depending on the time of day or the lighting in the venue, consider installing dimmer switches.
Making the Most of Your Trade Show Booth
Once you've designed your booth and selected the perfect lighting options, it's time to start thinking about how to make the most of your investment. Here are a few tips to help you succeed:
Train your staff. Your staff members are the face of your brand at the trade show. Make sure they're trained to engage with visitors in a friendly and professional manner and that they're knowledgeable about your products and services.
Offer giveaways. Giveaways are a great way to attract visitors to your booth and generate leads. Consider offering a free product sample, a discount code, or a branded item like a tote bag or water bottle.
Be social. Social media is a powerful tool for promoting your booth and engaging with visitors. Make sure to post regular updates on your company's social media accounts and encourage.
In conclusion, SuperNova Lightboxes are a powerful tool for creating a memorable trade show booth that stands out from the competition. By focusing on the design, lighting, and user experience of your booth and by making the most of your investment with staff training and giveaways, you can achieve your trade show goals and leave a lasting impression on visitors. 
SuperNova Lightboxes can help you achieve your goals and shine at your next trade show, whether you're promoting a new product, generating leads, or increasing brand awareness.
You may also like: 5 Reasons Trade Shows Are Great for Business
Image source: Pixabay.com