Click here to get this post in PDF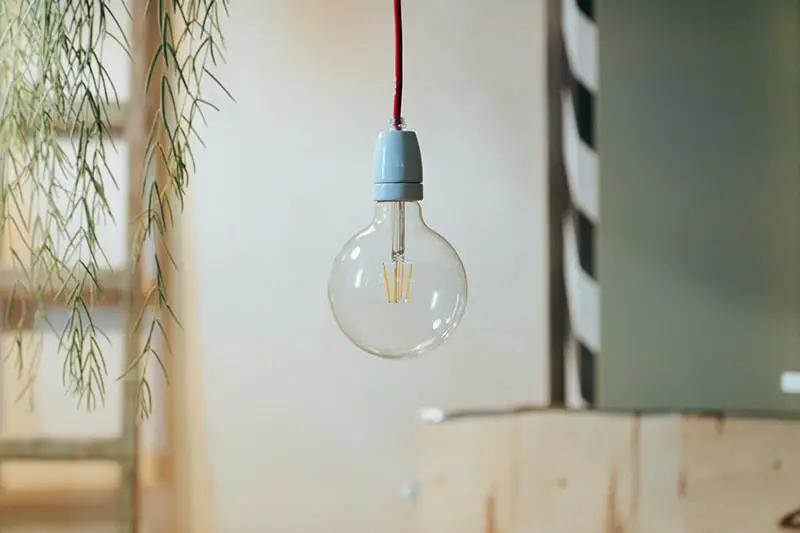 To grow plants indoors or add supplemental lights to greenhouses, you will want plenty of light. Farming in controlled climates that include greenhouses are fairly inexpensive strategies for growing large numbers of crops without fighting dangerous weather conditions, insect infestations, frosts, and other agriculture-related problems. Managing nutrition, micronutrients, pests, water quality, pH, moisture amounts and other aspects can provide food solutions in time for the best market situation.
All of this is not possible without the proper lighting in the indoor area. Existing legacy lighting systems utilize high wattage HID systems which produce heat and have short lifespans compared to LED. The old systems are not near as energy efficient as Best LED grow lights.
LED grow lights give plant the full spectrum of sunlight that plants really need for photosynthesis. The crop will die unnecessarily. In the previous one, other lighting strategies were used, but they did not give the quality of lighting that the developed LED lamps provide. LED grow lights have revolutionized hydroponics. 
They only produce the amount of light that the plant expects, without generating too much heat that can burn the plant. LED light manufacturers provide complete systems that are a much more reliable way to grow fresh fruits and vegetables all year round. LED grow lights are a way to make sure your plant is getting exactly what it needs.
By installing our LED Plant Growth lighting system an average greenhouse operator can save 30 to 50% in electrical and cooling costs. The current legacy lighting system is a profitable model but now with but with an investment in LED lighting to replace your old lighting the bottom line of these operators can grow significantly. Lower maintenance and replacement costs need to be also factored into the cost-saving equation.
The Reason that LED's are so efficient beyond the high ratio of electrical to light conversion is that we design the LED fixtures to produce three distinct bandwidths of light that are needed by all plants to grow and flower. The light that is produced is almost pink-purple because of the use of Red, Blue and Orange LEDs. These lights do not produce high amounts of Ultraviolet or Infrared and the heat that current legacy lighting does.
Growing flowers, plants and vegetables with LED grow lights really is a harmony of many variables coupled with precise nutrition at the right time, accurate watering, correct room temperature, and adequate LED lighting coverage. Whenever you are truly a veteran gardener, this is often considered now.
The vitality performance will come through the undeniable fact that an LED light will put out extra soft light for every watt every time you check it out for say, incandescent lights. Regardless of whether the LED light is very modest in size, it probably won't interfere with its capabilities. The efficiency level will remain the same regardless of how high or low the LED light is.
The eighty watt LED plant light delivers light levels equal to that of a 400 watt high load sodium lamp (HPS). This can be significant maintenance over time, and since an LED grow light cans last 50-80,000 hours, it can be expensive. In addition, the light produced by LED grow lights are directional and therefore does not require tall and heavy metal reflectors.
LED grow lights also make sense from an environmental point of view. There are many more efficient and less energy-efficient lighting methods. They are particularly quiet and require minimal maintenance. These LED grow lights will also be mercury-free and can be recycled after use. Crop screening using LED lighting and complementary lighting methodology showed that vegetation that was exposed to LED lighting grew earlier and was much healthier than humans using another light source.
Another advantage of this type of Led grow lights is that they can emit any soft color that is needed, and obviously this leads to a decrease in bills, given that only those precise soft spectra that are definitely needed are used. Combined with this, if you turn on the LED developer lamp, it turns on automatically and, unlike other soft sources, generates little or no heat. Truth be told, you can touch the surface of a powered LED without worrying about getting your fingers burned. So once again the efficiency is improved and enforced.
In this article, there are some LED grow lights ideas explained with a detail note to work out of successful plant growth with LEDs.
In fact, LED grow lights could be placed closer to greenery due to the minimal heat that fixtures produce. Continually move the lights closer together slowly and gradually (over days) and constantly examine your plants for virtually any variety of heat pressure.
When talking with your supplier, ask for light cover specifications or light cover designs before purchasing LED grow lights.
The plant type, site measurement, other light sources, and price range are considered pre-purchase items. Any reliable dealer or retailer should be ready to do this according to your needs. If you are a commercial grower, this style of lights can be very beneficial in helping you establish your return on expenses.
Irrigation needs to be controlled by light because the soil is not "baked" by light, which generates a lot of heat. We suggest at least using an inexpensive soil moisture meter if you are growing soil.
Before switching to LED grow lights, be sure to get a baseline of water use. Hydroponic growers will also see less water being used, but this level is easier to manage due to the centralized water/nutrient source.
Along with watering, be careful with the nutrient levels that plants get under the LED lights. The environment is milder and plants may require fewer nutrients to achieve the same amount of growth.
Environmental air conditioning needs to be adjusted because LED grow lights generate less heat than conventional grow lights. For plants to grow properly, the room temperature must be within a specific range for the plants you want to grow.
It is relatively true that the first investment in LED grow lights may seem like a lot and should scare off many people; however, the fact is that they end up being so vast that the money will just come back on its own. Some high quality LED grow lights will actually last fifteen years simply because they can have a lifespan of at least 50,000 hours.
You may also like: 5 Ways Your Business Can Help Save The Environment
Image Source: Pexels.com