Click here to get this post in PDF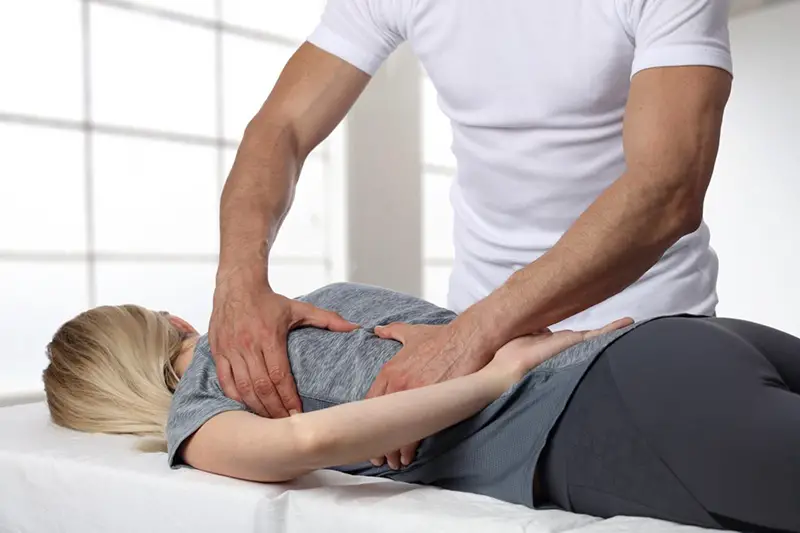 If you're tired of failing to attract new patients online, it's time to learn about SEO for chiropractors.
Fortunately, you can succeed if you can make a few changes to your website, post consistently quality content, and create a unique focus. Making SEO a priority for your practice can help increase new patient leads and boost overall wellness.
Here is what you need to know about chiropractic SEO and how to use it to your advantage.
Focus On Local SEO for Chiropractors
It begins with optimizing the website for local keywords, citations, and reviews but also extends to creating a presence on local business listings and social media outlets. In addition, geo-targeted paid search campaigns will increase visibility and drive more qualified leads to the website.
Creating a Google My Business profile and establishing a reputation on reviews like Yelp will help a practice stand out in the local market. It will also incentivize patients to choose the practice for their chiropractic needs. With a comprehensive strategy and a focus on local SEO, chiropractors can:
build visibility
attract more leads
grow their practice
Create a Google My Business Profile
Chiropractors must create a Google My Business profile to boost their SEO reach. A GMB listing helps people find your practice easily and boosts the visibility of your business in the search results.
You can use your GMB profile to:
attract new patients
provide directions
track reviews
manage online reputation
You can even optimize your profile and use the features of Google's Knowledge Graph to show up in more searches and to feature your practice's specialties.
Create Bing and Yahoo Business Profiles
Creating Bing and Yahoo business profiles is an important aspect of Search Engine Optimization (SEO) for chiropractors. Doing so ensures that potential patients are searching for your services and chiropractic marketing services. In general, can easily find you in their local search results.
This can include regional and local listings often displayed in response to Yahoo and Bing queries. Additionally, these business profiles provide a great opportunity to include more information about your services, such as:
hours of operation
locations
contact information
custom messaging
and more
Add NAP & Schema to the Website
SEO for chiropractors should include adding NAP schema to the website. NAP stands for name, address, and phone number and is vital in verifying the identity of your business.
This is especially important for businesses that rely on local search traffic, like chiropractors. When search engines crawl your website, they'll look for a NAP schema which helps increase visibility. 
Choose Good SEO Keywords
When it comes to SEO for chiropractors, choosing good keywords is essential. Keywords are the words and phrases used by search engines to find relevant information on the web.
A chiropractor's website and advertising should be filled with phrases and words that prospective patients will use when searching for a chiropractor online. This includes:
terms describing services
local areas
more customers
Add Web Pages for Each Chiropractic Service
Search engine optimization (SEO) is essential for chiropractors who wish to add web pages for each chiropractic service they offer. SEO will assist in driving organic, targeted traffic to your website that is more likely to convert into paying customers.
Good SEO practices include researching the best keywords related to your services, optimizing the content of your website for those keywords, utilizing relevant tags and titles, making sure your site is mobile-friendly, and linking to other appropriate websites. SEO strategies should be constantly monitored since search engine algorithms are constantly changing.
Develop Landing Pages for Each Symptom
To tap into the full potential of optimizing landing pages for chiropractors, it is important to optimize for individual symptoms a patient may experience. Landing pages should be designed specifically for each symptom. This allows targeting certain keywords related to the symptom. It also increases the chances of being found by potential patients searching for relief from their symptoms.
To ensure SEO success, tailor content to the symptom on the landing page, be sure to use the keywords you have identified and reference those keywords throughout the page. Additionally, have social sharing buttons and opt-in forms to generate leads. With a clear call to action, you will be bringing in leads in no time! 
Optimize for On-Page SEO
Optimizing for OnPage SEO allows Chiropractors to use specific keywords in their web page titles and content. This is to help increase their visibility in search engine results. Additionally, optimizing your content with proper heading, meta, and alt tags can help search engines understand your content better and rank it accordingly.
Additionally, having an up-to-date optimized site map, and linking to all of your web pages, will also help to raise the visibility of your website. Finally, updating and maintaining fresh, relevant content on your website, such as blog posts, will increase your audience's engagement and give them more reason to return.
Create Optimized Internal Links
SEO plans can help chiropractors reach potential patients looking for their services online. Internal links are important for SEO because they help search engine algorithms identify what your content is about.
By creating optimized internal links, surgeons can control the flow of visitors and increase the time spent on their website, improving their rankings and placing them higher in the search engine results pages. The links should be created cohesively, and anchor text should be used to help explain what is contained in the link.
Read more about SEO for Chiropractors 
For chiropractors, SEO is essential for gaining online visibility and success. Chiropractors should use this tool to create more traffic, new leads, and conversions.
If you want to learn more and get started with SEO for chiropractors, check out the full article to find the best strategies and techniques to get the desired results.
Did you find this article helpful? Check out the rest of our blog for more!
You may also like: 10 ways to improve your Local SEO