Click here to get this post in PDF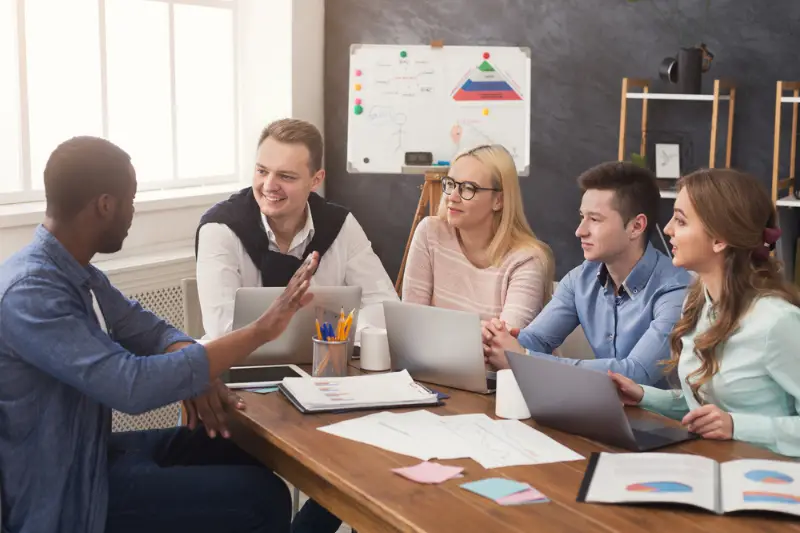 Around 70% of local mobile searches direct to an in-store purchase. It's difficult to ask for a better client goal. This is just one justification for why small businesses are making a wise move and opting for local SEO.
When you go local, your only competitions are other businesses working in the same area. It's an outstanding way to resist the rat race of struggling to get the top search engine rankings at a nationwide level. However, local SEO is only helpful if you know how to do it precisely, and doing it right isn't simple.
Are you also struggling to promote your small business through the USA business directory and local listings? Here are a few effective tips to put an end to your struggle.
Claim All Business Directories
The basis of a profitable local SEO strategy begins with a Google My Business account. You notice when you observe recommended companies in the sidebar of search results or wonder how new businesses appear on Google Maps?
Once you claim your business and make an account, grant some affection to the local listing. The business description can impact SEO, so use this keyword adequately. From here, you'll need to include exact business hours, business pictures to assist first-time customers find your business, and an appropriate call to action, such as asking curious clients to check out the redirect link to the company website.
Encourage Customer Reviews
An endless surge of positive reviews is a vital signal element for search engine optimization. Now that you possess directories to host, you'll like to acquire as many as logical.
How to get steady customer reviews? Firstly, make it simple. For instance, an e-commerce store may deliver an email, later on, to request a client for their feedback or a review.
However, it's significant to remember that some business directories have unusual review strategies. Yelp! does not permit businesses to directly ask for reviews. While it'd be simpler to get reviews to your Google My Business listing.
It is no wonder that approx. 80% of mobile searches are local. That's why, as far as local SEO is related, mobile accessibility is essential above all else. If your mobile website opens too gradually or isn't responsive, you'll miss out on a huge number of possible mobile customers.
The good news is it's simple to create a mobile-friendly website. Select a responsive WordPress theme to assure everything on your current website is clear on mobile screens.
While functionality is significant, loading speeds are also important. Your slow website could distract almost half of your potential clients.
Even for local SEO, there's no way you can avoid playing with keywords. However, many marketers have a manageable time locating helpful keywords in the local marketplace.
What's the catch? Starts with a strong mix of wide and long-tail keywords. At this phase, brainstorm and don't fuss over local terms. You'll also need to observe competitor keywords to fill in the voids.
Once you've spotted a beneficial collection of non-localized keywords, it's time to carry things closer to home. Use your current customer data to specify the areas that are capable of your local marketing strategies.
Create Selective Local Content
Equipped with fresh local keywords, you'll require a spot to put them. That's why various businesses put a bunch of time and workforce into operating a business blog. Producing a steady stream of local content performs like miracles for your SEO ranking and can assist you to pull more organic traffic to your website.
Of course, running a productive local blog is not as easy as it seems. We are concentrating on local SEO, which says the content should be associated with customers in your area. If you generate generic content, you'll have to contend with national competitors from other businesses using the same strategy.
We've already talked about the idea of running a responsive website, but fast speeds solely aren't the only way to lift the SERPs. Website optimization is basic, and if you believe you already understand how to optimize a website for SEO, you might be shocked to discover that the strategies are diverse for local optimization.
Of course, some strategies stay the same. Observe high-quality SEO practices, such as creative linking structures and keyword-optimized title tags, meta descriptions, and headers.
Involve unique content for each page. If you just copy and paste, the Google algorithm will sentence your website accordingly.
When you look for a business online, you should find the main information, such as business timings, mentioned in the meta description. Search engines display this data with the assistance of data markup.
For many marketers, coding is a startling suggestion. Thankfully, data markup, or schema markup, makes a practice of easy diction. You'll need to establish key business details, such as a business address, client reviews, and contact information.
Google makes it obvious that local listings result based on three aspects: relevance, distance, and prominence. So long as you acquire our prior strategies, you don't have much influence over relevance, and specifically not over distance, but what about prominence?
According to Google, prominence measures how famous a business is. It generates this recognition by observing signal links and online buzz. That's why a steady social media existence is a valuable factor of any local SEO strategy.
It's about social shares, initiating a conversation, and landing that craved spot on the Google local listings.
Conquering the art of social media business is difficult, but in brief, you'll need to create a lot of noise. Linking your current blog article isn't going to be sufficient to stir up positive social media engagements.
Conclusion
In the era of search engine optimization, the small dude can still come out on the peak. Small businesses with smart local SEO strategies will observe more traffic, leads, and modifications than their competitors without.
The issue is small businesses don't constantly have the resources needed to manage their SEO.
If you need assistance with your local SEO or other digital marketing techniques, you can hire professionals to do the smart work. Discover the tricks to enhance your current marketing actions.
You may also like: 10 ways to improve your Local SEO