Click here to get this post in PDF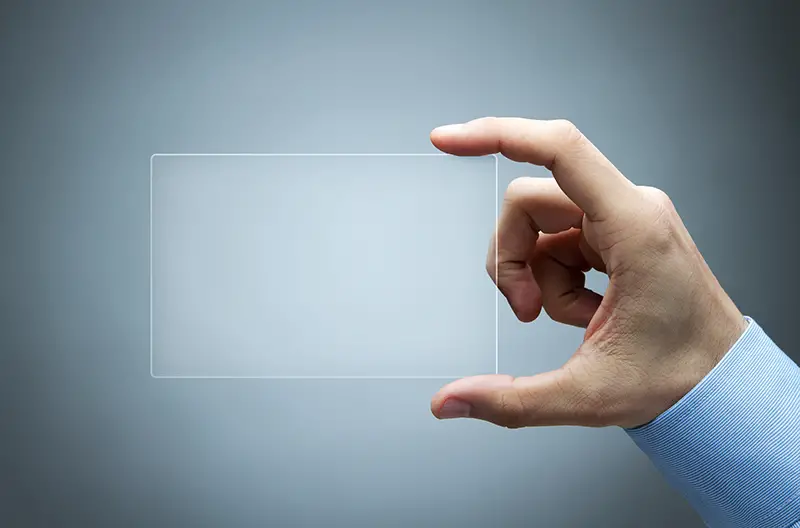 Any experienced entrepreneur knows there are various ways of growing their business, including putting thousands of funds into boosting marketing reach or developing new and exciting products that customers will love. However, growing your business needn't just be about who can spend the most money. There are other ways to boost your business profile and raise brand awareness. 
One essential element in the business world is transparency, which all companies, regardless of size, should explore. If you are a small business, this transparency is even more vital, and you must understand why.
It Helps Define Company Values 
Your company values are arguably one of the most important aspects when running a successful and transparent business. The sooner you outline these values, whether to your employees or customers (or both), the easier it will be to establish and maintain a set of values that immediately tell people what your business is all about.
Many companies make the mistake of trying to have too many values. While this may seem fine on the surface, as it allows you to cover many bases, it also makes your business seem like there is no real direction. Establishing a wide range of values means you cannot put all your effort into one or two that ensure a more focused direction. 
It Ensures Proper Financial Records 
Small business finances can be tricky, especially when you are just getting started and do not have years of successful sales to fall back on. This is why ensuring proper financial records is so crucial. Besides ensuring that you can stay afloat, you can also use services like the Companies House webfiling process to register your business in a public-accessible platform and show off your earnings, taxes, and other financial essentials. 
Many consumers have lost faith in big corporations due to the focus on profits over people or arguably shady business practices. As a small business, you may get the benefit of the doubt. Still, it's worth proving that your business is one that companies can trust. Many customers will look to your finances to get a good idea of what your business is all about.
You Can Share Information With Your Team 
It is not just your customers that expect transparency. No business will succeed if you are not transparent with your employees or any freelancers that work with your business. While you don't need to tell them everything, especially as some information is more sensitive and confidential, you should still make sure you do not keep them in the dark. 
This can range from new products or directions to possible financial benefits or issues. As a small business, it will be challenging to keep things under wraps for too long anyway, so you may as well be clear about what is going on to give you and your team the best chance of working through everything together. 
It's Vital For Backing Up Every Decision 
Business owners need to make many decisions throughout the day. Sometimes, these decisions are obvious, and no one will question why you decided to sign this contract or order that product to develop something new.
However, this is not always the case. There may be occasions when the choices you make seem odd. Your employees or even small business investors may wonder what you are doing. This is where transparency becomes so crucial. You need to use your transparent approach to back up every choice. By sharing this with those who need the information, you can cut down on doubts and ensure you have everyone's backing. 
It Is Excellent for Building Your Company Culture 
A toxic work environment can be a huge damaging problem for any company regardless of the size. However, for small businesses, it can be even worse since only a few people are working within the office or workshop. Large corporations have various departments that can stop the rot, but the close quarters of small business environments mean that you do not get this option. 
Often, a toxic work environment occurs due to a lack of communication or employees feeling they are not appreciated, while workplace bullying can also be an issue. By ensuring transparency and cultivating a culture of communication and care for one another, you can keep every employee happy and focus on what's most important. 
It Will Build Trust In Your Company 
The more open you are about what your company does, whether as part of its development or manufacturing process or how you spend your earnings, the more the public will trust you. This approach can do wonders for your small business and will slowly but surely help you stand out from other businesses within your industry.
The goodwill can only last so long, so you'll need to give existing customers and potential customers an excellent reason to use your products or services. However, you mustn't assume this is all you have to do, and becoming complacent could be catastrophic for your business. What's more, owning up to any mistakes, such as data breaches among other problems, will also help to maintain trust and faith in your enterprise. 
It Improves Professional Relationships 
Besides your customers, it's also worth knowing how to build long-lasting partnerships with other companies. If your business operates with B2B enterprises, you must make sure that you know how to keep them happy and maintain a fruitful relationship. 
The secret to this varies between companies since there are various types of relationships. However, you can expect that the general demands include things like respect and honesty. If you use these as the foundation of your business relationships, you'll find it much easier to maintain relationships and improve your reputation within the industry. 
Seeing Clearly 
Many factors determine how successful your business will be. If you are searching for a factor that will help boost sales, build trust and set your company up for many wins along the way along with dependable vendors and suppliers, then transparency is crucial. Without it, you could find your company falling behind and failing to reach the lofty heights you anticipated. 
You may also like: Why Businesses Need to Take GDPR Compliance Seriously
Image source: Depositphotos.com