Click here to get this post in PDF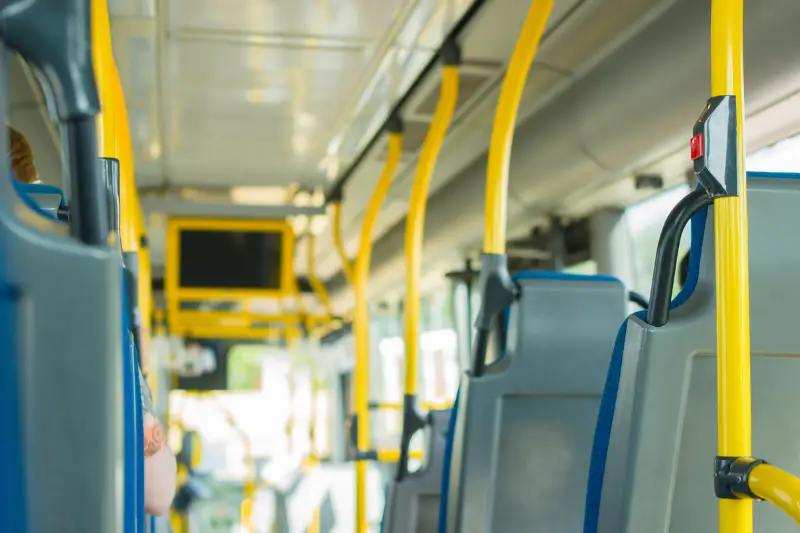 As transportation has changed over time, many aspects have played a role in this evolution.
One of the most significant contributions has come from intelligent transport systems (ITS), and the way they have revolutionized transport with their advanced technology.
If you're unfamiliar with how these systems work and what they've done for transit agencies worldwide, read on to gain a clearer understanding.
What are ITS?
ITS are advanced systems designed to improve several aspects of your transport operations. This can be achieved in many ways – from expert tracking to meaningful insights for your network.
Your ITS can come in many forms, and each system can offer something different for your transit agency, depending on what area you'd like to improve with this technology.
What ITS are available?
There are various ITS you can incorporate in your transit agency, including:
Real-time vehicle monitoring – This system relays positional information for all your vehicles using advanced on-board tracking devices. You can monitor every vehicle in your fleet as well as cut costs and improve routes with accurate suggestions.
Real-time passenger information (RTPI) – You can set up displays to show RTPI that details the predicted arrival times of every vehicle at a stop. As the predicted times change, the information will automatically adapt with it to provide the most accurate data.
Operations control – Command centers can receive invaluable insights for operations in real-time to pre-empt issues and monitor incidents, alongside other aspects, for more control over their network.
How has ITS revolutionized transport?
The introduction of ITS into transit agencies has had a huge impact on operations by increasing efficiency and effectiveness in a range of different areas, including:
1. Faster and smoother routes
With ITS, real-time vehicle monitoring can interpret data to provide the exact positions of your vehicles and receive suggestions for the fastest routes according to these positions, past data on the busiest times of the day, and any present delays.
This can help you structure each vehicle route to be as efficient as possible at all times, and help you avoid any delays through traffic or unnecessary re-routing.
2. Increased passenger loyalty
Another way ITS has improved transportation is by helping operators increase passenger loyalty.
With RTPI displays, passengers are always informed of how long each vehicle will take to reach their stop and can more accurately plan their entire journeys around this.
Unlike traditional pre-set schedules, riders are informed in real-time if arrival times change, so they won't be left frustrated having to wait longer without knowing when their vehicle will arrive.
This helps to create a more enjoyable and hassle-free rider experience, which will increase the likelihood of passengers riding with your network again.
3. More in-moment control of your fleet
Command centers can have greater control over the vehicles in your fleet, being able to make instant adjustments as the ITS insights provide new information.
For instance, command centers can promptly adjust the schedules of vehicles according to the predicted arrival times, to make sure they aren't arriving too early or late compared to other vehicles at the same stop.
This can help you run a more efficient network and promptly address issues or situations as they occur.
Transportation has come leaps and bounds over the years, and it's clear to see how ITS has played a crucial role in this across cities all over the world.
As we move into the future, who knows how ITS will continue to evolve transport and what new ways they will help transit agencies enhance their operations?
You may also like: An introduction to electric cars for businesses
Image source: stock.adobe.com