Click here to get this post in PDF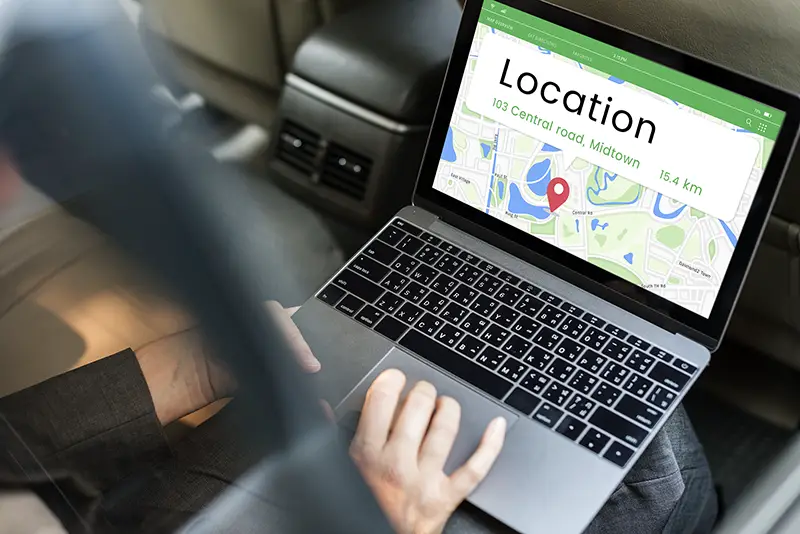 Technology has made it increasingly easy to achieve even the smallest tasks, across a vast range of industries. Making processes simpler and more productive, businesses both small and large can benefit from implementing the right technology into their working day. In particular, if you have a fleet of vehicles for business use, installing fleet trackers can be beneficial. Trackershop explains 4 reasons why your business needs fleet trackers.
GPS 4g fleet trackers are a popular way for businesses to improve communication channels and discover better insights into their processes. In turn, this can have a positive effect on your business' delivery of service.
1. Keep your fleet protected from theft
Firstly, fleet trackers are incredibly popular amongst businesses because they can help to keep vehicles safe. Whilst a tracker doesn't necessarily prevent the vehicle from being taken, it can increase your chance of finding and recovering the car or van. The GPS system used for vehicle trackers means you are always in the know about the location of each vehicle out in the field, with real-time updates usually available through an app.
Trackers are fitted discreetly and aren't usually visible, which also means there is less chance of a would-be thief tampering with or removing the tracker.
2. Monitor your drivers' behaviour behind the wheel
Today's GPS trackers can provide businesses with a wealth of information about how their fleet vehicles are driven, which can be handy if you're hoping to improve efficiency. Fleet tracking is important for tracking the vehicle's speed and location. You can monitor the speed and location of vehicles from your office. Many companies handle the logistics so it is necessary for them to keep track of vehicles. Check AFS (Ascent Fleet Services) site to know more about vehicle tracking.
This doesn't just paint a picture of the drivers' behaviour, but it can also help you find ways to improve productivity such as finding quicker routes to avoid traffic. In some cases, it can keep your drivers safe, as you can often tell if something doesn't look quite right. 
3. Deliver a better service to your customers 
With multiple vehicles out on the road and often all over the country, fleet trackers can help to improve your service to your customers. If customers are expecting deliveries or specific arrival times from your team, information from the tracker system can make you aware of any delays or changes.
Unexpected traffic, vehicles breaking down or other unforeseen circumstances can be frustrating for a business, but with the right fleet tracker, you can re-route drivers or send someone else to the customer. This is ideal for managing customers' expectations and alerting them to any changes in good time.
4. Save on insurance costs
Many insurance providers will take it into consideration if you have a GPS tracker fitted to your car, and it may have a positive impact on your insurance quote. As a business, if you have multiple vehicles, this could be significant. Fitting a vehicle tracker can help you to determine how many miles the vehicle is driven each year, while the app associated with the tracker can often inform you of any maintenance or repairs.
GPS trackers could help you to lower your insurance premiums, as many providers see the value in monitoring vehicle behaviour and being able to see its location.  
You may also like: The Benefits of Understanding Fleet Tracking Data
Image Source: Shutterstock.com