Click here to get this post in PDF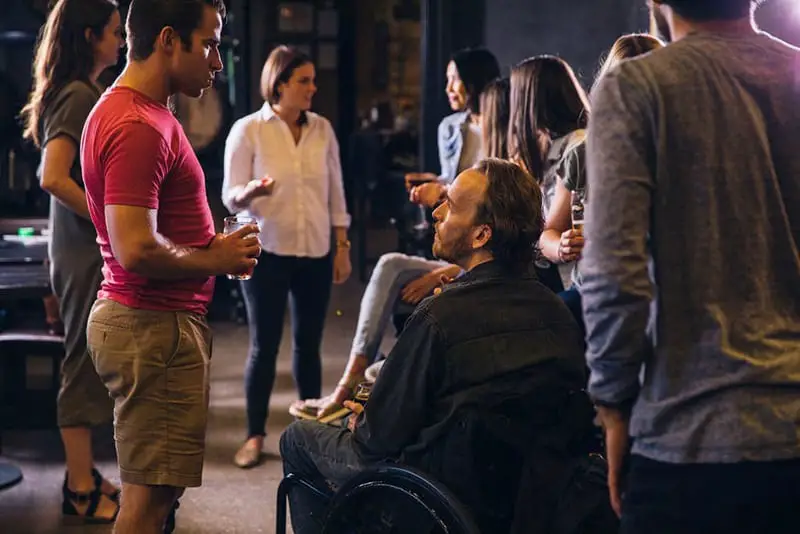 Image Source: Pixabay.com
Disability Employment Services in TAS, Australia is a small agency with a purpose to position the APS workforce for its future. The company is aimed to improve people's management, professional development and manager skill across the APS. If you're a job seeker with any kind of medical condition such as disability or injury, the organization can give you tailored services to help you positively and make you find a job according to what you're looking for. You can be offered assistance from the company because it helps people settle into their roles. Once you find a job, the company will continue to give you immense support for a year so that you can be assisted by them in the workplace.
Create a center of attention for the staff in a labor market
Giving a nice work environment for the people that have some medical condition like disability or an injury and supporting them in making their career makes a good business sense. The company allows other agencies to tap a pool of qualified applicants as well as endorse them as a flexible and supportive workplace. They also find out attractive workplaces for all qualified applicants.
Find a service
You can easily find a service through a service directory if you want any kind of help. We help you find safe and reasonable housing and support you as well as empower troubled young individuals. We also help you find out the most suitable place where you can be relaxed if you are going through a tough time or any disability and much more. Our service categories include children and families, alcohol and other drugs, education, training and employment, disability support, financial support, family and domestic violence, justice and corrections, housing and homelessness, mental health recovery and youth engagement and transitions.
DES provider help disabled people with employment
DES provider is to support workers and managers with disability employment problems. DES provider makes sure that they offer a wide range of assistance and support at no cost. This includes help in developing job descriptions and gives role clarity and better assistance and support to the disabled people. DES providers must also present you with a professional resume and explain your competencies to make you realize that you're capable of doing something really good.
Maintenance and support
DES provider will be providing you with feedback sessions as suitable and make you aware of the arrangements for your employment. The provider will also make you clear about what to do and who to contact for the additional support if you ever want to have.
Getting better access to APS work practice chances
The disadvantage for many individuals with a disability is that they are likely to have access to employment opportunities during education. As merit selection procedures include an assessment that makes them find out their capacity against the selection criteria, those who have no experience find it quite hard to illustrate that capacity in them. Concerning that disadvantage, agencies could provide chances for people with disabilities so that they can mentor arrangements and access training schemes in the APS. By doing this, the company can better for disable people to compete on merit. If you ever need assistance, the DES provider will be providing you information across the several phases of the employment.
Mentoring programs for employment
Better strategies that agencies will measure in meeting the objective include taking part in programs that gives information to disabled people such as Willing and Able Mentoring as well as establishing training schemes to give work experience that helps disabled people to compete in merit-based APS selection procedure. Programs that help disabled people with their mental health needs to be developed, whereas the organization identifies suitable mentors for disabled people who are interested in resuming their careers. DES providers are the ones who can help disable people and support them as well as make them review and inspect adjustments at their workplace.  
Conclusion
In conclusion, the company can help you design your employment where you can be offered to follow an innovative approach with significant barriers to work. The Australian Government funds a national network of not-for-profit and private companies to support disabled people to secure, prepare and maintain work for them. Hence, agencies illustrate the incessant improvement in retaining and recruiting an individual with disability against the performance indicators that are suitable to it. Reporting daily plays a significant role in accomplishing change in the culture because agencies report yearly on the meeting the aim of utilizing State of the Service Report and State of the Service Agency Survey.
You may also like: 4 Signs You're Being Discrimated at Work Without Realizing