Click here to get this post in PDF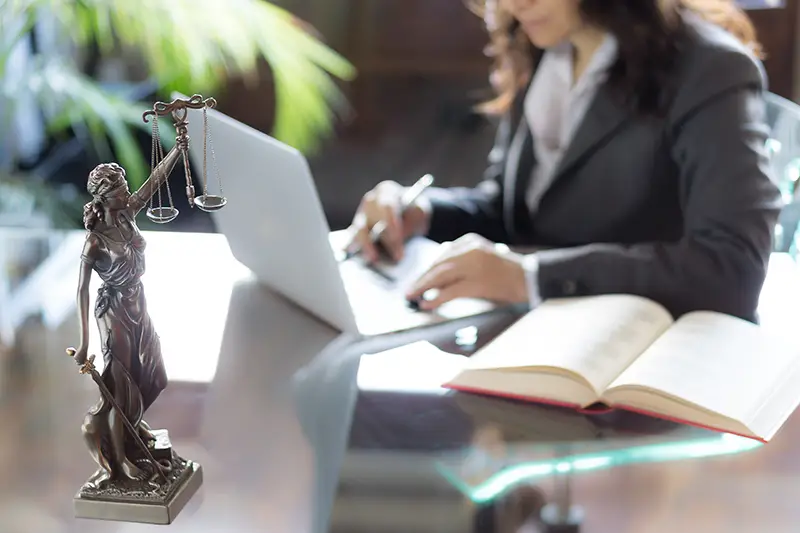 In today's digital world, you can launch a business and begin trading with minutes. However, just because you can, this doesn't mean you should. No matter how great your new business idea is, detailed planning and research are always advisable. For example, if you find out more at realjustice.com they suggest that your business is always at risk of compensating work injuries to your employees.  By taking the time to fully review your market and make amendments to your business plan, you can give your startup the best chance of success. 
When you're eager to get your enterprise underway, it's easy to overlook the formalities that come with starting a business. Unfortunately, this can lead to confusion, disruption and financial loss in the long-term. If you're tempted to launch a startup without accessing legal advice, take a look at these three reasons why you definitely need a lawyer when you're starting a business:
1. Forming Your Enterprise
Before you start trading, you'll need to decide what type of enterprise works best for your business model and your personal situation. There are pros and cons to trading as a sole proprietor, corporation, LLC, or partnership, for example. Whichever option you choose, you'll need to ensure you've followed the relevant procedures and registered your enterprise in the right way. Furthermore, ownership agreements may need to be drawn up to formally establish control of the enterprise and protect your interests. 
2. Managing Your Assets
Your ownership stake in your business may be one of your largest assets. From a personal point of view, you'll want to ensure that you've made appropriate provisions for what will happen in the future if you're not around to manage your enterprise. With advice from an estate planning attorney Orlando, you can ensure that all of your assets, including your business, are distributed to your intended beneficiaries. Paulamontoyalaw.com not only offers extensive estate planning services, but also provides business law advice. This enables you to access the bespoke assistance you need when it comes to managing your assets and planning your estate, as well as the critical legal support you need when establishing a business. 
3. Drafting Contracts
Businesses enter into contracts all the time but, when you're first starting out, you may be unfamiliar with the process. Of course, you typically enter into numerous contracts when you're launching a business, which means you could be at a significant disadvantage. 
When you're entering into a contract with new suppliers, for example, you'll need to negotiate terms to ensure you get the most competitive deal possible. Similarly, if you're entering into contracts with clients or customers, you'll need to ensure your rights are protected. 
Having your contracts drafted and reviewed by a lawyer is always beneficial, particularly in the early stages of your enterprise. With professional expertise, an experienced lawyer can ensure your contracts are free from confusion and provide clear resolutions to potential issues, thus saving you time, hassle, and money in the long-term.
4. Dealing With Issues With Employees
It is possible that the actions of your employees cause them to end up on the wrong side of the law. If that's the case, then you will need to make sure that you have a skilled legal expert ready to assist them. Particularly, if you want to ensure they have a clean record if they are going to continue working for your company. You might even need hacienda heights bail bonds to arrange bail bonds for an employee who has ended up in trouble. It's up to you how far you go to help them.
Launching a Successful Business
Although it may seem easy to launch a commercial enterprise, there are plenty of factors to consider. By getting the legal advice and assistance you need from the outset, you can protect your personal and professional interests, and get your enterprise off to a lucrative start.
You may also like: Why Legal Advice Is Crucial For Every Small Business In 2021 & Beyond
Image Source: Shutterstock.com