Click here to get this post in PDF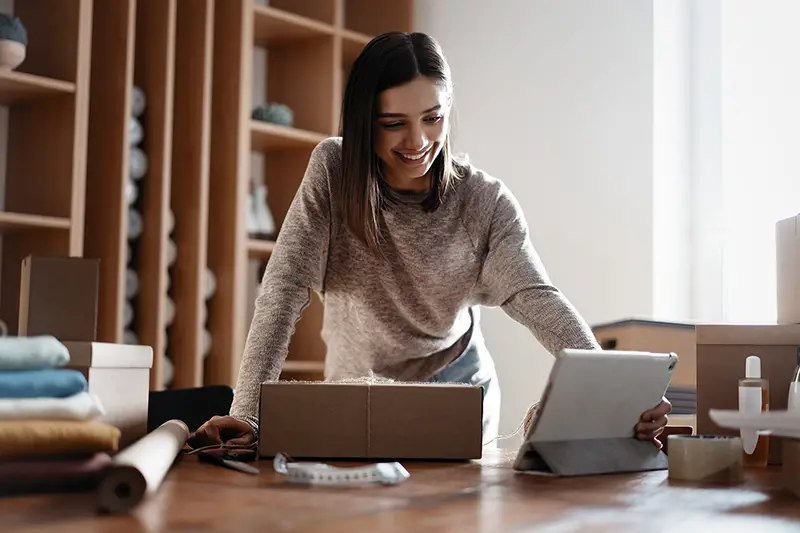 What is e-commerce? The simple explanation is individuals use an online platform to buy and sell goods. With e-commerce, everyone is your customer. 
With the recent pandemic, online shopping has become even more popular. E-commerce is nothing new, but it is underrated by many for the opportunities it brings to your doorstep. 
You may already know that if you are starting an online business, you will need e-commerce to reach customers. A well-designed online store will improve your sales and expand your consumer base. We have some of the best reasons to start your online store now.
The World Is Your Oyster
Using an interesting free t-shirt design can draw shoppers from around the world to your online store. Your store has the potential to reach your target market across the globe at any time. 
Once you have established your online store, you will continue earning, even if you are away from your computer. Mainly due to the internet always being active and never-ending, the internet has no downtime. Consider it a "passive income."
Flexibility and Freedom
Our favorite reason to start an online store is the freedom and flexibility in your work hours and location. You choose when to do business and where to conduct your business, even if your couch is the designated working space!
Selling products online means you are only obligated to what you agree to. There is practically no limiting what you can sell on the internet; even digital products have become popular recently. Only your imagination and dedication can limit your products. 
Faster Online Payments
When you don't have a physical store, there is no need to worry about robberies, and your products won't be released until payment is confirmed. With the use of payment gateways, your profits are secured by various measures. 
A payment gateway allows business owners to accept payments from their clients. This is extremely important for an online store. Without it, your customers cannot make a payment via your website. 
Online Businesses Are The Future
With the number of people opting for online shopping, it makes sense, considering it is safer, faster, and more personalized. Roughly 27.6% of individuals worldwide make use of e-commerce stores. 
That accounts for 2.14 billion people across the world; you will never be short of shoppers. According to experts, as much as a third of the population will be shopping online by 2030. You want to get in the game as soon as possible with projections like that. 
Employment Opportunities
After the pandemic threw our world into chaos, employment opportunities are in high demand. Research indicates that since December 2007, e-commerce has created over 400 000 jobs. 
You will have to hire more workers as your company grows. You will also indirectly create more employment prospects with your need for couriers to deliver your products. 
You can start your online business venture with a simple e-commerce site and a smart device. The future is now, and you should take advantage of it.
You may also like: What is an Ecommerce Business and the Importance of Ecommerce for Your Business?
Image source: Shutterstock.com