Click here to get this post in PDF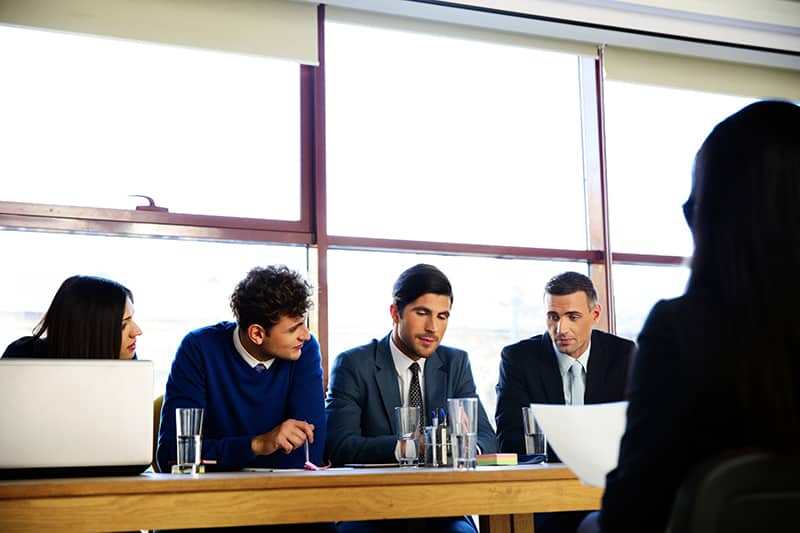 Creating a successful business is an exciting venture, but requires an enormous amount of hard work. Starting off is never easy and it doesn't matter how good your idea is, without the funds to get things going the business won't take off. Cash is king and making sure you have enough to set up and see you through the first few months of trading with healthy cash flow, is vitally important. If you don't plan and spend your cash effectively, you could end with an asset-heavy business, but without enough cash flowing through the business.
So, what are some of the best methods of raising cash to get your business started?
Do it yourself
Self-funding is one of the most common means of raising cash to start a business. New owners regularly take the risk, re-mortgage, sell assets or dip into long term savings to make enough money to get their business rolling. Naturally, there will be a risk involved, as with anything in business, however, if you plan effectively and strongly believe in your model, the business can be a successful, self-funded startup.
An alternative would be to borrow cash from either friends or family. This can work out great in some cases, as you are borrowing money from a trustworthy reliable source, who you have a naturally positive relationship with. This can help you negotiate suitable repayment terms which suit both parties. If things don't work out the loss of capital can be devastating to those close to you, who are sometimes relying on you for the results. Naturally, sometimes this happens in business, the most important thing is to make friends or family aware of the possible risks and losses.
Loans
A traditional bank loan is perhaps the most well-known form of funding for businesses. Banks are willing to lend money, as long as they can see a future for the business. The bank will assess the potential risks and pitfalls of the business before making a decision on offering a company loan for your business. If the business has been trading for a few years but is going through a short-term cash flow trouble, as long as the business plan can work, banks may consider lending.
Applying for a small business loan can be a long stressful procedure, particularly if it is a complex business and requires a lot of work and planning. For new start-ups which are unable to supply previous company accounts, banks will normally require security against your assets, as new start-ups are generally seen as riskier.
Commercial Finance Broker
If you're not totally sure about the best way to raise cash for the business, a commercial finance broker can help you make the most appropriate decision, when it comes to moving forward. Raising money for a new business can be a very difficult task and sometimes different lenders have different types of repayment terms. A broker could advise you on the best deal and 'shop around' for you.
In a similar fashion, if you don't think borrowing money is the right move forward a broker may be able to help you find a suitable investor or even a partner to raise up capital for the business.
Angel Investors
Getting capital through angel investors is typically quite difficult. Most need a lot of persuading, while one of the hardest parts is just getting sat down in front of them. Angel investors are normally business entrepreneurs who are willing to take risks and put money into new start-ups that they believe in. Sometimes angels form groups or syndicates so that it's easier to spread the risks of their investment.
Angel investment represents a brilliant opportunity to raise money for the business, however, it can add extra pressure. Angel investors will always be looking to see where they can recoup their investment from if things go wrong. It would also mean that as an owner you might have to give up a certain percentage of the business.
Crowdfunding
If the business is struggling to get any funding externally crowdfunding can be a brilliant way to raise capital for the business. Crowdfunding works on a collective contribution basis where business owners put their ideas on an online platform and invite large numbers of individuals and institutions to invest in the business. Crowdfunding is not an easy option, people have to really believe in the idea and most people like to see that the business already has some money behind it.
There are a few different types of crowdfunding available. Some people invest simply because they believe in the cause, but this is normally in the case of charities or community projects. Small donations are made to some types of businesses, but these are normally met with a small reward from the business. For example, if it was a restaurant they may offer a free meal for two in exchange for a £50 donation.
To more efficiently raise money via crowdfunding requires either debt or equity crowdfunding. The first which is also known as peer-to-peer lending is where individuals lend money to the business in exchange for a financial reward such as interest on the amount borrowed. This can work great for new businesses who may be struggling to get a bank loan
Equity crowdfunding gives investors the opportunity to put money into the business in an exchange for shares. This is a fantastic means of raising money for the business as it can generate a lot of funds from people who believe in your idea. The negative is that you end up giving away shares in the business, but owners can control how much of a stake they give away.
If you have a great product or idea which appeals to a large audience, then you have a great chance of raising money more easily this way. Publicising the idea gives you a great chance of seeing just how popular your business could be. The drawback, on the other hand, is that without intellectual property protection anyone could copy your idea.
Partnerships
A partnership can offer a great source of funding amongst a range of other benefits. As well as a way to raise funds, a partner can help you with all the day-to-day running of the business. However, naturally, owners are likely to clash at some point and for the original business owner, it can be difficult to relinquish control. Some owners like to maintain full control and don't like the idea of having to change their business idea.
For some business owners, relinquishing control is simply not an option. In this scenario trying to find a sleeping partner might be the best option. These tend to be individuals whose involvement with the business is simply providing capital, they don't take an active role in the management of the business.
Strategic partners aid your business in a different way. If they are in the same sector and run a mutually beneficial business, you can pass on work to one another and make recommendations, effectively giving each other business.
You may also like: Financial Tips When Launching a Startup
About the Author

Edward Wade: I am a freelance journalist, who studied Business at Sheffield University. Now based in London I produce content online across a variety of different topics.