Click here to get this post in PDF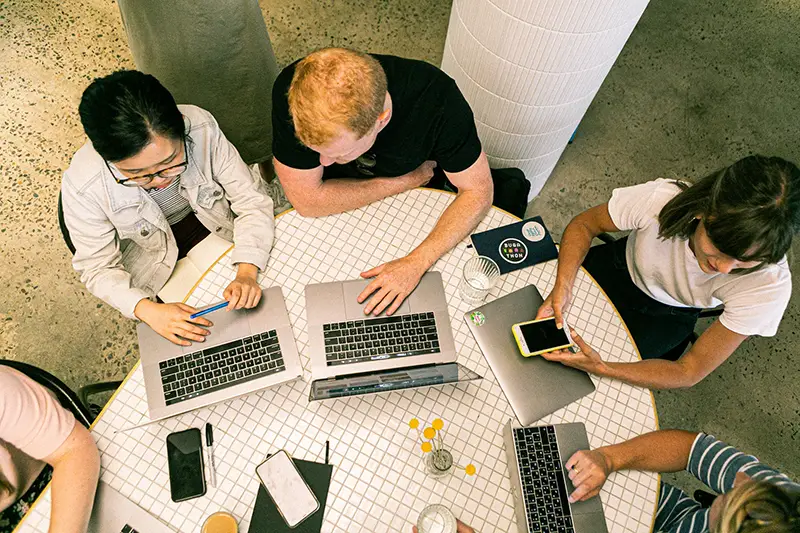 A business without effective marketing is like a car without fuel – it might be able to run, but it's not going very far. Marketing is one of those words that people seem to know the definition of, but when you ask them to explain it, they can't quite put their finger on it. 
Even if you're not confident about what it is, you know that it's essential and something your business needs to be doing. 
That said, marketing can be a bit of a black box. It can be hard to know where to start and even harder to figure out what's working and what's not. 
Marketing – An Overview
Marketing is essentially everything a business does to get and keep customers. It encompasses advertising, public relations, customer service, and more. Without marketing, companies would have a much harder time functioning. They might not be able to function at all.
Marketing Managers – Meet the Leads
Too often, people in marketing are thought of as one-dimensional characters. But the reality is far from it. A great marketer is an essential part of any business. 
Marketing is a complex and multi-faceted field, and it takes someone who understands the intricacies of the process to create successful campaigns.
If you're a student who wants to work in this area of endless creativity, we've got news for you. You can boost your professional life with an MBA In marketing and start your journey as a marketer, work with the biggest brands in the world, and design marketing strategies to wow an audience. 
Roles of a Marketing Manager – The Effort is Real!
But before you decide, learn what it takes to be a marketing manager. A marketing manager has a lot of responsibilities, including:
1. Developing strategies – A marketing manager needs to have a firm understanding of what the company's goals are and create campaigns that will help meet those goals.
2. Creating and executing plans – Once a strategy is developed, it falls on the marketing manager to put it into action. It includes creating timelines, assigning tasks, and ensuring everything gets done on time.
3. Coordinating with other departments – The marketing manager needs to work with other company members, especially the sales and accounting teams.
4. Managing budgets – A successful marketing campaign doesn't come cheap, so it's up to the marketing manager to ensure they stay within their budget.
A Good Marketing Manager – Undeniable Qualities 
So, what talents do a marketing manager need to stay current on their staff, technologies, and outcomes in today's world? In some ways, contemporary digital marketing managers are comparable to orchestra conductors.
They must possess a thorough understanding of all aspects of the various "instruments" in operation and utilize them to compose a vibrant, interesting, and engaging symphony that will entice and keep an audience. The two critical skills or instruments are professional trade abilities and soft management talents.
Hard Skills:
To completely understand the marketing industry, managers must possess hard skills. Hard skills are specific talents or abilities that can be learned and taught. They are usually measurable, such as knowing how to use particular software programs, conducting market research, analyzing data, etc. 
A manager who lacks these skills will not effectively do their job and may find themselves falling behind in today's quickly changing marketplace.
Some examples of hard skills needed for marketing managers include:
1. Analytical Skills: To understand what tactics are working and why so they can adjust their campaigns on the fly as required and gain insights from customer data to improve future strategies.
2. Business Acumen: To see the big picture and understand how marketing efforts tie into the company's long-term goals.
3. Creativity: To stir up new, innovative ideas for campaigns that will grab attention and set a company apart from its competitors.
4. Marketing Knowledge: To know what channels work best for various types of messaging and target audiences; also, which strategies have been tried in the past and what worked/didn't work about them.
Soft Skills: 
The abilities that people either have a natural aptitude for or are commonly associated with interacting with other individuals are soft skills. 
The capacity to resolve disputes or command a marketing team is an example of a soft skill. This category might also include strategic thinking, analytical thinking, and interpersonal skills.
Every marketing manager needs a mix of both hard and soft skills. The following are the top 10 abilities that every marketing manager should have.
1. Think Out of the Box: A seasoned and successful marketing manager always thinks about new ways to reach their target audience. They must be creative and have a good sense of what will or won't work with potential customers.
2. Analytical: A great marketing manager can take data and analytics into actionable insights. They need to understand what the numbers tell them and use that information to make better decisions about allocating resources.
3. Interpersonal: Strong interpersonal skills are essential for any marketing manager – after all, they'll be working with people from all parts of the company (including other departments). A good marketing manager can build relationships, communicate effectively, and motivate team members.
4. Leadership: According to American Express, strong leaders employ various methods. Building a culture of trust and honesty, being genuine, showing empathy for team members, and having the bravery to take chances.
The following are some additional qualities that every marketing manager should possess:
1. Strategic: Marketing managers need to have a strategic mindset – they need to see the big picture and develop long-term plans. Planning sets the groundwork for effective implementation and measurement.
2. Flexibility: Marketing is a fast-paced industry, so marketing managers need to be flexible and adaptable. Welcoming new and improvised ideas by team members is a must.
3. Organized: A marketing manager must keep track of many aspects of a campaign, so they need to be focused. Without organizational skills, anyone would feel like a lamb lost in a big forest.
4. Time Management: Marketing managers have a lot of work to do, so they need to manage their time effectively. Imagine doing everything correctly but not on time, killing the buzz, didn't it?
5. Commitment and Enthusiasm: Marketing is a long-term investment, so marketing managers need to be committed to their campaigns. Nothing is happening overnight, so they need to be patient and have the enthusiasm to see their work through until the end.
Wrapping Up:
The qualities listed above are just some of the essential traits that a successful marketing manager should possess. Every company is different, so marketing managers need to tailor their approach accordingly. 
As long as they have the drive and determination to succeed, they'll be successful marketing managers.
You may also like: 4 Things to Remember When You Become a Manager
Image source: Pexels.com