Click here to get this post in PDF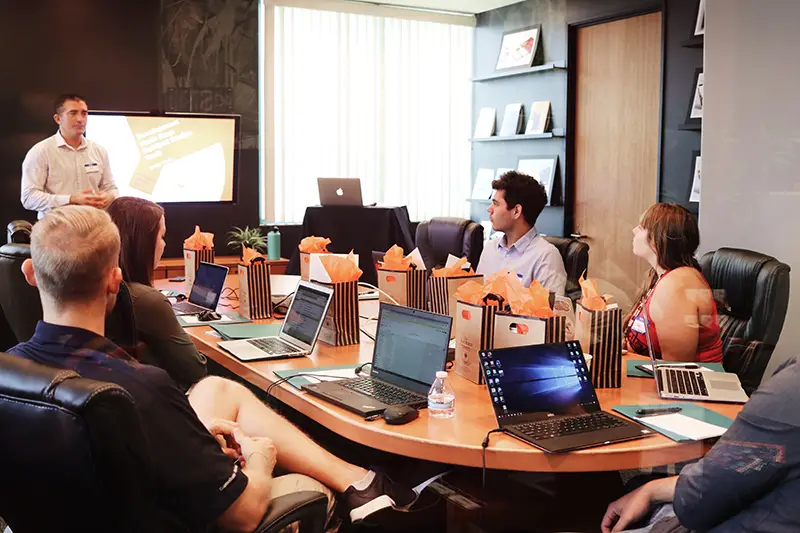 If you're fortunate enough to rise through the ranks in your profession, the task of management usually goes one of two ways at first. Either you think you know everything and have absolute power, or you are scared that you know nothing and don't deserve authority. Neither of these are healthy approaches to leadership. Here are four key concepts that will keep you grounded and help you lead your team.
Management is a Privilege
First, stay humble. Chances are you earned your role through successful performance or leadership development. It's also possible that you fell into lucky circumstances and were the right person at the right time. Regardless of how you landed your position, never lose site of the fact that many people desperately want a job like yours, and you're fortunate to have it.
Management is a Responsibility
Without being overly dramatic, it is true that managers wield great power over the livelihood of their employees. If you make the difficult decision to terminate an under-performer, their life and the lives of their family will be significantly altered. The same is true in a positive way. If you promote someone, they may rise to a new social status. These are heavy notions. Appreciate that these decisions cannot be taken lightly.
You Will Learn As Much From Your Employees As They Learn From You
Managers automatically assume the roles of mentors to their employees. But good managers recognize that knowledge and wisdom are not one-way roads. While you may have risen to your position by doing certain things a certain way, a good manager must be open to the fact that anyone in an organization can bring great ideas to the table. You should always encourage a free exchange of ideas, hold brainstorming sessions often, and train yourself not to shoot down ideas, even if you know they're far-fetched.
Respect Must be Earned Every Day
Finally, remember that a leader can only be effective if they're respected. And remember that respect for your position's inherent authority can only go so far. If your staff doesn't respect you, you will constantly fight an uphill battle to get their best work out of them. Set a good example by being punctual, available, fair, and positive.
Management is difficult. Between ensuring adherence to company standards and working with individual human beings, there are a lot of opportunities to fail. Stay grounded and positive, value your employees, and set a good example.
You may also like: Leadership Insights You Can't Afford to Miss
Image Source: Unsplash.com