Click here to get this post in PDF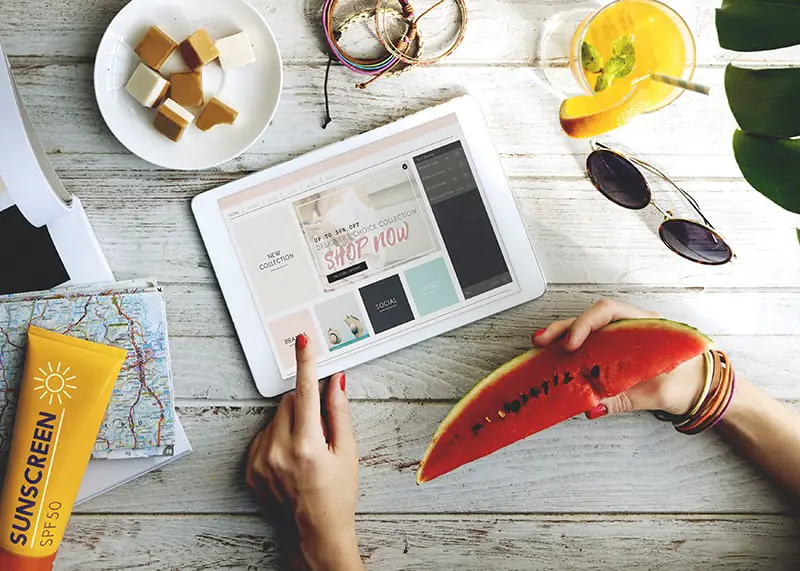 Ecommerce businesses are rapidly growing across the globe. Internet is a great source for online shoppers looking for purchasing and selling their products online. The Internet is growing well in every different section and each section is developing for improving their business efficiency. Online e-commerce sites are highly competitive because of the huge rush on every shopping apps. People can easily find their favorite products with great discount offers. Every shopping app also provides great deals and discount offers to its customers. One of the best ways to promote your business by using online mobile apps. In this blog, we are going to discuss the pros and cons of online shopping apps for businesses.
How can online shopping apps improve your business efficiency?
Nowadays, running an online business venture is a difficult task in the market. Online shopping apps helps you to improve your business. Online apps tend to be more accessible and interactive for users. It builds customer loyalty and promotes your brand easily. It helps you to maintain a database of customers so you can send direct messages for offering great deals and discounts. 
Pros of shopping apps for business are the following ways:
1. It offers you better prices- 
With the best shopping apps, you can easily get great deals and offers. While installing the mobile app, you can also get some free coupon codes. With these amazing offers, users can save their money and can also earn cashback on everything. Every brand displays a range of products with different varieties. Users don't need to do any negotiation while shopping. Sometimes, prices of products are also available online for making comparisons. Users have more flexibility in making decisions such as applying coupons, choosing products, no annoying crowd. Customers can easily make their choices and buy their products at good prices.
2. Online tracking system- 
Every shopping app provides you the facility of an online tracking system. Customers can easily track their products. You can check their shipping date and delivery time very effectively. With this system, they also provide you the contact number of delivery person so you contact them and ask them about product delivery. You can easily modify the address of your house if you are shifted somewhere else also. you don't need to worry about anything, they took the very responsibility for your product till delivery.
3.Convenience power of online shopping- 
Convenience plays an important role for customers. You can shop in your pajamas at midnight also. You can complete your shopping within a few minutes or hours. Online shopping allows you to shop anytime & everywhere like 24*7. You can also buy e-books and other informational products. It helps you to be at your place, protects your health so you don't need to go out of pollution. It saves your time and effort because the product will deliver at your home.  
4.Availability of the product- 
You can find any brand online for shopping for their products with a wide range of varieties. You can check the latest trends without spending money on traveling to other countries for shopping. Users can shop from different retailers in another part of the country or state. There is also a greater section of colors, sizes available in online shopping apps. So, you can find your size and color anytime with different styles. Some apps also accept the order for out-of-stock items. The online stock of products is plentiful and quite good in the range also.
Cons of shopping apps for business are the following ways:
1. No support available for local sellers- 
If everyone started doing shopping online, all the local retailers would go out of their zone. Many people have already experienced bad and some negative impacts of online stores which took their business down and devastating their sales. We also need to think about local sellers and need to support them by purchasing things from real stores. By practicing this, we can help local retailers for their businesses.
2. Risk of fraud in online shopping
In online shopping apps, there is a larger risk of fraud through online payments like credit/debit card transactions, using net banking and other payment options. Because there are so many hackers available on these sites. So, you need to be very careful while making online transactions for completing your shopping. In this digital world, there are also some fake or scummy websites for distracting customers by displaying fake products on their page. Users need to be very active while choosing their best shopping apps.
3. Shipping and Delivery problems
Even the biggest and best shipping companies have their bad days. Sometimes items get lost, damaged or delivered to the wrong address. So, these are the main problems of online shopping apps for delivering their products. Customers may face the difficulty of getting their products. Apps need to focus on these problems also.   
4. Lack of communication with the community
If you do all your shopping online, you will never have contact with other personalities. Sometimes, you need to go out, have some fresh air and participate in community functions for refreshing your surroundings. Humans also require some real interactions for their brains. So, all these apps may harm the human's behavior. But somehow, Shopping apps development makes human life easy in this digital world.
You may also like: Why You Should Have an Online Store?
About the author:
Hemant Madaan
Founder of JumpGrowth & serial entrepreneur with over 15 years of experience in IT & Mobile App Development; worked with people from diverse cultures and countries. Extensive experience in business management, P&L responsibility, team management, outsourcing, deal negotiations, pre-sales support.
Image Source: Rawpixel.com