Click here to get this post in PDF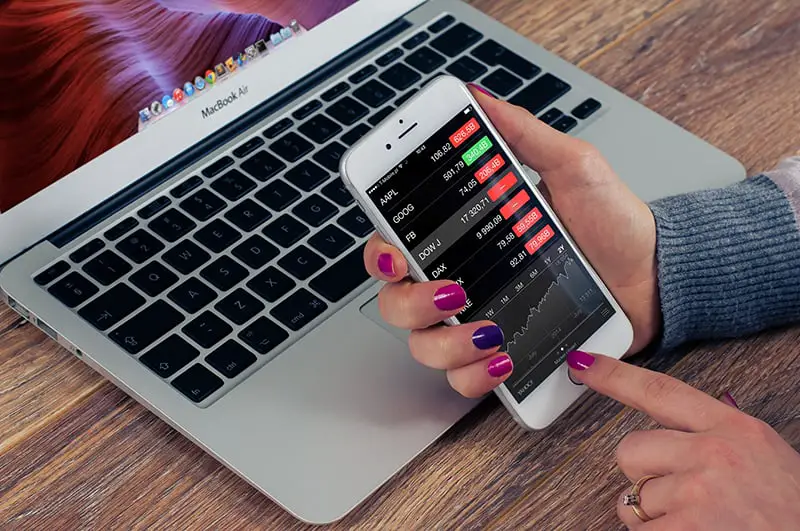 Apps seem to make the world go 'round these days. There is an app for what feels like everything, from mindless games to convenient shopping and even photo editing.
The apps that exist all serve a certain purpose that ultimately helps make life just a little bit easier in some way.
Many big-name companies already have an app that corresponds with their website and brick-and-mortar presence. The question remains, however, for small businesses that are thinking about creating an app of their own.
There is a lot to consider before jumping into the world of app development. Large scale companies might have seen it as a no-brainer, but the smaller businesses of the world have to be careful about where they invest revenue.
If you are thinking about creating a mobile app for your small business, here are some top things to consider before jumping in.
Do You Have a Plan?
In any situation, you wouldn't start a huge project without a plan for what it will do and where you want it to go. The same goes for creating a mobile app.
You shouldn't wake up one morning and decide that today is the day to create an app. It takes time and planning to design the app and figure out how you'd like it to function before beginning development.
It will be your job to tell the rest of the company what you have in mind for the mobile app in order to make it a reality. For that reason, you should have a clear plan to share.
Drawing up a map and schedule are smart ways to get started. You can outline your plans and the timeline you hope to give your team a strong idea of your vision.
You can also do some research about app development and compile some resources before you begin the development process.
Start with a strong, detailed plan that will help you work out the kinks along the way.
Do You Have the Resources?
While apps may not seem complex to use, they are definitely complex to create. You will have to spend a good amount of money and time creating the app.
Taking the quickest and cheapest route will not pay off in app development. Sure, you will end up with an app, but it probably won't work efficiently and will ultimately fail.
Spending a little extra money on the right tools can make a huge difference in your small business app's success.
To create the best app you can, you will probably have to hire an agency outside of your own company to help with all the steps in app development.
If you decide you have the monetary resources to hire a company to assist you, you have to make sure you choose one that specializes in what you need.
According to Cool Things Chicago, there are many great partners you can hire that are all experienced in app development. You just have to pick the company you think will make the best asset to your team.
If you have the resources to create an app and hire the help you need, it can really pay off in the end!
Can the App You Create Offer Something Your Website Can't?
Since they are both digital platforms, apps, and websites often overlap. While they should look similar and offer similar aid to customers, they should function a little bit differently.
If you've already spent the time creating an effective website that you and customers love, you might wonder if building an app is right for your company. Will it be worth increasing your digital presence?
It is important to consider that apps tend to be more easily accessible to consumers since they are available right on their phones. Websites tend not to function perfectly on mobile browsers and might get frustrating, which is where an app would come in.
Mobile apps are designed to put what your company offers literally right into the hands of your consumers. With a few simple taps, they can access your brand and use your services.
Taking a look at your website is a great jumping-off point to get started with developing your app. The app should offer all the same services but in a more streamlined way.
Functionality is a big piece of the app development puzzle. It should be easy to navigate, which means having less complex pages than a full website might offer.
Consider how your app can expand on what your company's website might already offer. If you don't already have one, an app might be a great way to enhance your digital presence!
Do People Already Know About the Business?
An important part of launching a successful app is advertising. If the audience doesn't know about it, how will they know to download it?
Think about the advertising you have already done for your small business before creating an app. If you have a steady stream of customers, this can be helpful before getting started on a new venture.
While a new business could benefit from having an app at the get-go, a more established one can use an app to expand the audience they already have. The regular customers can use the app and tell their friends about it to expand users.
Since apps do tend to cost a lot to develop, it is sometimes better to have consistent revenue before starting a new project.
Developing an app for your small business will open up a need for more advertising on new platforms, which can further expand your consumer base. Think about the intended audience you want to reach and advertise directly to them.
If you do have an established brand, it likely already conveys a particular image. The colors in your store or on your website should be carried over into the new app.
Consistency is key in developing an app for an established small business. It will let your customers know that it is you with a new twist.
Developing an app is a huge step for any small business. Consider what it will take before diving into the creative process to make sure it is a success!
You may also like: Pros and cons of shopping apps for business
Image Source: Pixabay.com