Click here to get this post in PDF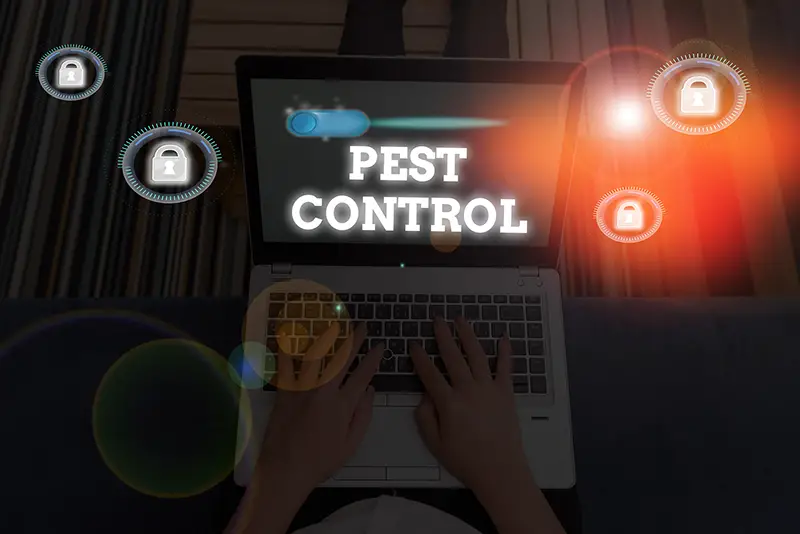 Hygienic conditions, safe processing systems, and an emphasis on overall quality. 
The above three principles govern successful businesses in the food processing and manufacturing industry. As compared to other businesses and industries that are not affected by pests, food businesses need to be on their toes when it comes to this. 
While most food processing, manufacturing, and packaging businesses have standard operating procedures in order, they need to pay greater emphasis on the management and control of pests. 
In this article, we look at some of the major pest control management tips for the food industry. If you run or are planning to start a food-related business, you should check out all the points in this article and read them till the very end. 
Why the Food Industry and Businesses need to take Pest Control Seriously?
According to leading legal and health experts, the following are some of the reasons why these businesses need to focus on Pest Control – 
Pests are associated with many bacteria, viruses, and other infections. This can cause serious illnesses and sickness in consumers that buy these products for consumption. 
They can also damage and eat away all the raw material and finished goods in the factories and warehouses. This leads to huge financial losses for the business. 
Having a pest infestation can dent the credibility and branding of any company. Negative public perception can lead to loss of sales and eventual closure of the business. 
Pests can also affect the employees working in the factory. Can only can they get sick, but it can also compromise their work productivity and cause mental stress. 
Lastly, food businesses are subject to periodic evaluations by the authority. If a pest problem is detected, it can lead to the cancellation of licenses and permits. 
List of 5 Pest Management Tips for Businesses in the Food Industry
1. Having Professional Pest Control Companies on call- 
A food business needs to be serious about hiring the best pest control companies on direct call, so make sure this is something you have sorted – you can read more here. This means that whatever the nature of your pest problems, you need to have experts that are already familiar with your business and its problems. This will ensure that you do not have to waste time explaining the nature of the problem and they can start immediately. If you have a termite infestation in your factory, office, or warehouse, you can contact- https://www.termitespecialist.sg/
Alternatively, it's possible that you have an issue with birds. Birds can nest inside the roof of your building leading to catastrophic results. The right bird control team will be able to fix this problem for you without any further issues.
2. Setting up a Quarantine Zone in the Affected Areas- 
When it comes to using exterminating agents, we all know that they can be chemically hazardous. This means that you cannot have access to that area when the treatment is going on. It is best that food businesses set up a quarantine zone and allow it to remain so as advised by the pest control company. No employees or goods should be stored in that location. 
3. Adopting a Standard Operating Procedure (SOPs) in case of Pests- 
This process involves charting out the different steps of the plan from the time a pest has been detected on the premises. This can start with calling up the pest control company, isolating the area, informing the employees, and taking steps to ensure that raw materials and finished goods are not affected. Having an SOP is critical so that everyone knows what they have to do. 
4. Reporting and Monitoring the Steps you are taking- 
In many countries around the world, regulators and authorities want to know what are the steps that your business is taking toward safety. This is why you must capture all the treatment plans and strategies on camera. Many regions and departments want businesses to furnish this as proof before the safety inspection is done by their personnel. 
5. Adopting Day-to-Day Cleanliness and Hygiene Protocols for the Business-
Businesses in the food industry need to follow the highest standards of cleanliness and hygiene. This means ensuring that the factories, warehouses, and other areas have sealed doors. Small things like ensuring that garbage bins and dumpsters are located far away from the main building can help in controlling the spread of pests to the actual storage and production areas. 
The Bottom Line
In the last few years, several advanced tech innovations have come about in this field. This ensures that your business is free from pests over longer durations. Taking care of pests and addressing their emergence is the leading priority of food businesses. If you have any other questions that you would like us to answer, let us know in the comments section below. 
You may also like: Why PR Matters in the Food Industry
Image source: Dreamstime.com