Click here to get this post in PDF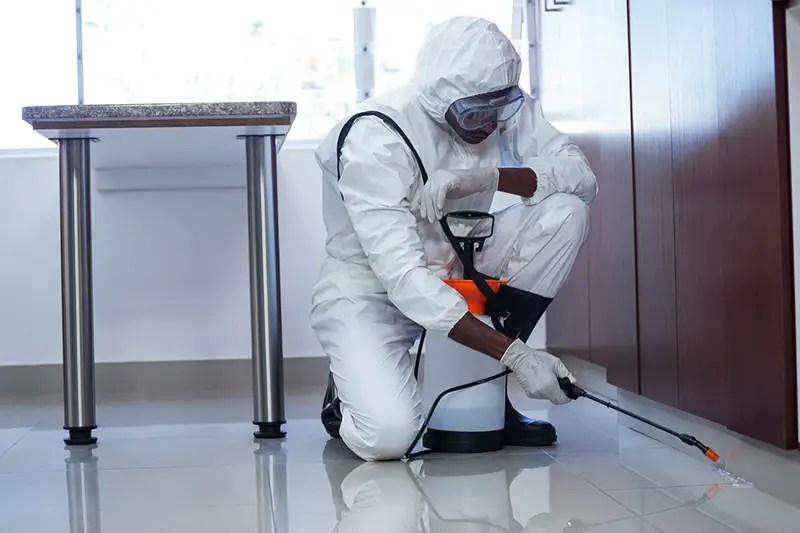 Pest management is a vital aspect of maintaining a clean and hygienic environment in any food establishment. Restaurants, in particular, are susceptible to pest infestations due to the abundance of food, moisture, and shelter available for pests to thrive. Effective pest control is crucial not only to meet health and safety regulations but also to protect a restaurant's reputation and ensure a pleasant dining experience for customers. This article will explore the importance of pest management in restaurants and the various measures that can be taken to prevent and control infestations.
Health and Safety Compliance
One of the primary reasons pest management is essential in restaurants is to comply with local and federal health and safety regulations. Pest infestations can lead to contamination of food and food preparation surfaces, putting customers at risk for foodborne illnesses. Health inspectors routinely conduct inspections of food establishments, and failure to maintain a pest-free environment can result in fines, penalties, or even closure of the business.
Protecting Reputation and Customer Loyalty
A restaurant's reputation is a critical factor in its success, and even a single incident of pest infestation can have lasting consequences. News of a pest problem can spread quickly, particularly through social media and online review platforms, deterring potential customers and damaging the restaurant's image. By implementing a proactive pest management plan, restaurants can minimize the risk of infestations, ensuring that their hard-earned reputation remains intact.
Ensuring a Pleasant Dining Experience
Customers visit restaurants not only for the food but also for the overall dining experience. The presence of pests such as flies, rodents, or cockroaches can significantly detract from this experience, causing discomfort and dissatisfaction among patrons. Effective pest management helps create a clean and inviting atmosphere, allowing customers to enjoy their meals without the worry of encountering unwanted visitors.
Preventing Structural Damage
Pests such as rodents and termites can cause extensive structural damage to a restaurant, including gnawing through wiring, pipes, and building materials. This damage can be costly to repair and may even pose a safety risk to employees and customers. Regular pest inspections and control measures can help identify and address potential issues before they escalate, saving time and money in the long run.
Comprehensive Pest Management Strategies
Effective pest management in restaurants involves a combination of preventive and reactive measures. Some key strategies include:
Regular inspections: Conduct routine inspections of the restaurant's interior and exterior to identify signs of pest activity and potential entry points. This can help address issues early on and prevent larger infestations.
Proper sanitation: Maintain high standards of cleanliness in all areas of the restaurant, including the kitchen, dining area, storage rooms, and restrooms. Regular cleaning and proper waste disposal can help eliminate sources of food and shelter for pests.
Exclusion: Seal any gaps, cracks, or holes in the building's structure to prevent pests from gaining access to the restaurant. Install door sweeps, screens, and other barriers to keep pests out.
Employee training: Educate staff on the importance of pest management, as well as the proper procedures for identifying and reporting pest sightings or signs of infestation.
Professional assistance: Partner with a reputable pest control company to develop a customized pest management plan for the restaurant. Regularly scheduled treatments and inspections can help keep pests at bay and ensure ongoing compliance with health and safety regulations. You just need to look up local exterminators to get what you need. For example, if you live in Philadelphia, you'd just search for exterminator philadelphia and see what comes up. Just check and make sure that they're what you need and get a couple of quotes.
Pest management is a critical aspect of running a successful restaurant business. By maintaining a pest-free environment, restaurants can safeguard the health and safety of their customers, protect their reputation, and ensure a pleasant dining experience for patrons. With a proactive approach to pest control, restaurants can focus on what they do best – providing exceptional food and The Critical Role of Pest Management in Restaurants: Safeguarding Food, Reputation, and Customer Experience.
You may also like: 7 Benefits Of Cleaning Your Air Ducts And Dryer Vents
Image source: Depositphotos.com