Click here to get this post in PDF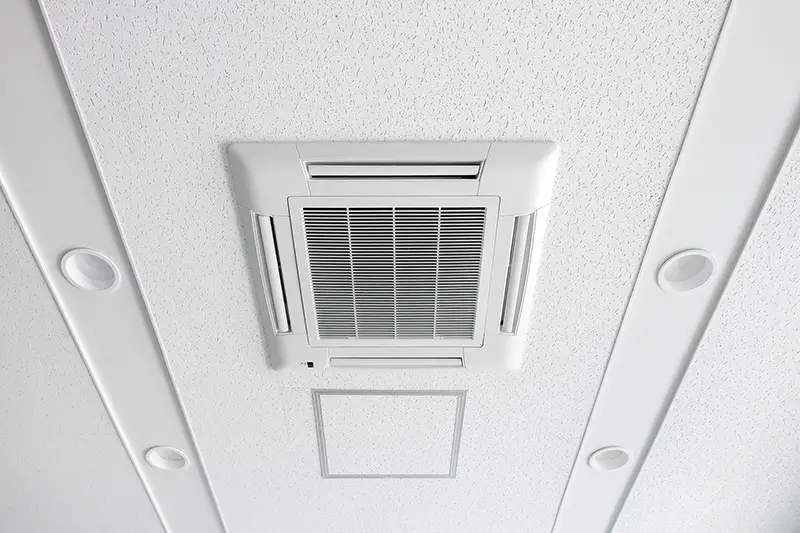 When the air in our homes and offices is being polluted with all kinds of pollutants from traffic or industry, it is important for us to ensure that we get clean and fresh air. Sometimes this is done by opening windows and doors and allowing the air outside to slowly clear out the bad air inside. But there are times when we can't afford to make such an external effort, especially during wintertime when we need every square inch of space that can be occupied by fresh air. According to experts, one of the most practical ways to get clean air indoors is through an effective ventilation system.
A dirty and clogged ventilation system is a health hazard to the people who live in the home or work in the building. Dirty air ducts can be one of the main reasons for respiratory problems, allergies, and asthma. But this should not continue as we can always take steps to clean and restore our ventilation systems and remove all those dirt particles that accumulate inside them.
Here are some benefits of cleaning your air ducts in Orange County service:
1. Healthier Living Environment
If you do not properly maintain your air ducts, they can become breeding grounds for various microorganisms such as bacteria, fungi and molds, which cause poor indoor air quality (IAQ).
2. Cleaner Air
When clean air ducts are properly maintained, they release cleaner and fresher air throughout the building, resulting in cleaner furniture, floors, and walls. In addition, regular cleaning of ventilation systems ensures that they won't be uncleanable with time.
3. Greater Indoor Comfort
By removing all those pollutant particles from inside your ventilation system, you can see an immediate difference in indoor comfort levels. People who suffer from allergies or asthma will find their symptoms decreasing considerably within a couple of weeks of having clean air ducts at home.
4. Longer Equipment Life Expectancy
When air ducts are not cleaned over time, the air released is unhealthy and low in quality. A clean air duct ensures that the cooling and heating equipment will work efficiently, which means you save up on your utility bills.
Over time, the heat exchangers and coils found inside your heating and cooling systems start deteriorating due to years of dirt build-up on them, causing malfunctions such as lack of heat production during winter or increased energy costs. Cleaning air ducts is a great way to extend the life expectancy of your heating and cooling systems.
5. Reduced Energy Consumption
When there is a strong airflow inside the ventilation system, it uses less energy for better results and greater efficiency. If you want to reduce costs further, you can always go for HVAC equipment with high SEER (seasonal energy efficiency ratios).
6. Improved Air Quality For Pets And Plants
Clean air ducts ensure that pets and plants get enough fresh air to breathe as well, so if you have a pet or houseplants, going through the task of having insulation cleaned might be worth it
The best time to have them cleaned is before the onset of winter, when there are still enough hours during the day for professional air duct cleaners to do their job. This will ensure that you get warm air at home through the cold weather and avoid illnesses like flu or pneumonia that spread easier in extremely cold conditions.
7. Reduced Energy Bills
Cleaning air ducts will help increase the flow of air inside them, allowing you to set your thermostat to a lower temperature, thus saving up to 15%. Cleaner air ducts also perform better than unclean ones leading, among other things, to more efficient heating or cooling your home.
If you're concerned about the quality of air in your home, then you should be thinking of taking steps to clean and restore your air duct system as soon as possible. Regular cleaning every 2-3 years is recommended for buildings with poor indoor air quality (IAQ). If you want to achieve cleaner and fresher air indoors, contact a professional company today!
You may also like: Keeping Airports Clean During Covid
Image source: Shutterstock.com