Click here to get this post in PDF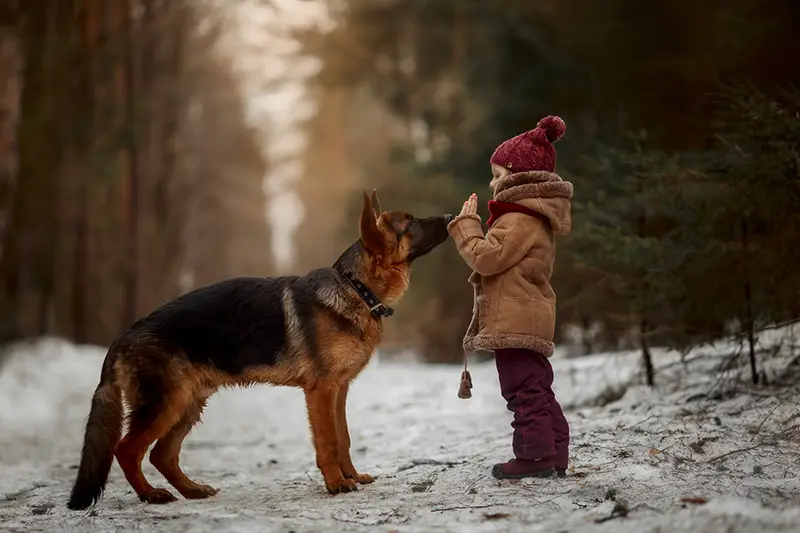 Introduction
Personal protection dogs have increasingly become popular among British dog enthusiasts as they provide safety, companionship, and peace of mind. These specially trained canines are an invaluable asset to individuals, businesses, and families alike. This article explores the various aspects of personal protection dogs, including their breeds, training, and essential care tips, tailored for a British audience.
Personal Protection Dog Breeds
When choosing a personal protection dog, it is crucial to select a breed that possesses the necessary qualities such as loyalty, intelligence, and courage. It you are not sure that to go for, contact experts such as https://www.totalk9.co.uk/ and ask for their free opinion, however popular breeds for this purpose include:
a. German Shepherds: Known for their intelligence and loyalty, German Shepherds make exceptional personal protection dogs. They are easy to train and form strong bonds with their handlers.
b. Belgian Malinois: This breed is renowned for its agility, intelligence, and courage. Belgian Malinois dogs are often used in military and police operations and make excellent personal protection dogs.
c. Rottweilers: With their powerful build and protective nature, Rottweilers are well-suited for personal protection. They are confident and devoted dogs that need consistent training and socialisation.
d. Boxers: Boxers are energetic, intelligent, and loyal dogs. They have strong protective instincts, making them great choices for personal protection.
Training Personal Protection Dogs
Training a personal protection dog requires patience, dedication, and expertise. It is best to consult with a professional trainer with experience in this field. Some essential training components include:
a. Obedience Training: The foundation of any personal protection dog's training is obedience. They must learn to follow basic commands such as sit, stay, and heel before advancing to more complex tasks.
b. Socialisation: Expose your dog to various environments, people, and other animals to help them develop confidence and discern potential threats.
c. Protection Training: This involves teaching the dog to recognise and respond to potential dangers by barking, biting, or subduing the threat as required.
d. Scenario-based Training: Personal protection dogs should be trained to handle different scenarios, such as home invasions or attacks in public spaces.
Legal Considerations for Personal Protection Dogs in the UK
British dog owners must be aware of the legal responsibilities that come with owning a personal protection dog. Some key points include:
a. The Dangerous Dogs Act 1991: This act prohibits ownership of certain breeds and imposes strict liability on dog owners for any harm caused by their dogs.
b. The Animal Welfare Act 2006: As a responsible dog owner, it is essential to ensure that your dog's basic needs are met, including proper diet, exercise, and medical care.
c. Public Spaces Protection Orders (PSPOs): Local authorities may implement PSPOs restricting dogs from certain public spaces or requiring them to be on a lead.
Caring for Your Personal Protection Dog
To keep your personal protection dog healthy and happy, consider the following care tips:
a. Balanced Diet: Provide a diet that meets your dog's nutritional requirements, considering factors such as age, breed, and activity level.
b. Regular Exercise: Ensure that your dog receives adequate physical and mental stimulation to prevent boredom and maintain good health.
c. Grooming: Regular grooming is essential to keep your dog's coat healthy and clean. Pay special attention to breeds with thick or long coats.
d. Veterinary Care: Schedule regular check-ups with a trusted veterinarian to monitor your dog's health and address any potential issues.
The Benefits of Personal Protection Dogs
Owning a personal protection dog offers numerous advantages, such as:
a. Enhanced Safety: A well-trained personal protection dog can deter potential threats, keeping you and your family safe.
b. Companionship: Personal protection dogs are not only skilled protectors but also loving companions that provide emotional support and friendship.
c. Increased Confidence: Knowing that you have a reliable guardian by your side can significantly improve your confidence when navigating public spaces or being home alone.
d. Crime Deterrent: The mere presence of a personal protection dog can dissuade potential criminals from targeting your home or property.
e. Assistance in Emergencies: In some cases, personal protection dogs can be trained to perform specific tasks during emergencies, such as alerting others or retrieving essential items.
Conclusion
Personal protection dogs offer British dog lovers a unique combination of safety and companionship. You can enjoy the benefits of owning a loyal guardian and steadfast friend by choosing the right breed, investing in proper training, and providing the necessary care. Remember to stay informed about the legal responsibilities associated with owning a personal protection dog in the UK and ensure that you are fulfilling your role as a responsible pet owner.
You may also like: How Much Does A Protection Dog Cost In The UK?
Image source: Depositphotos.com