Click here to get this post in PDF
Entrepreneurs are busy people. They dedicate years of their lives to building their enterprises and making a success of them.
But, unfortunately, while they're doing that, their personal finances can take a backseat. They're spending all their time focusing on their enterprises that they don't have any leftover to concentrate on their actual money. It's all about the future and never about the present.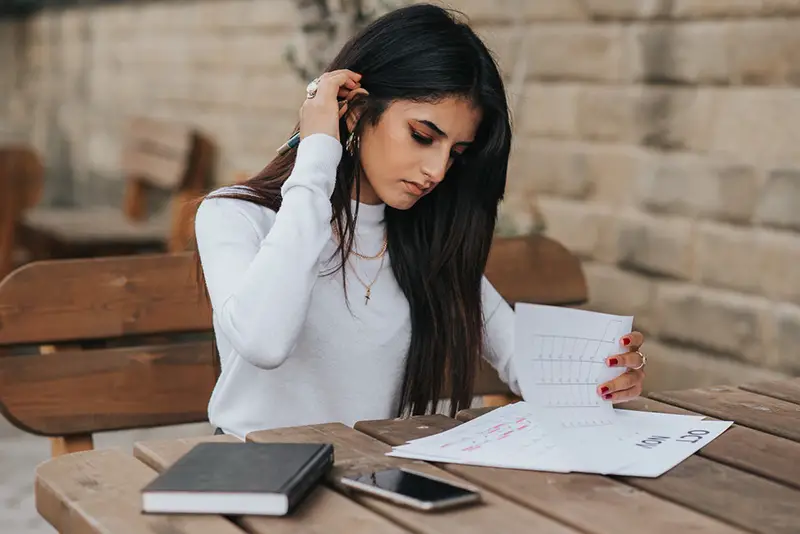 Image source: Pexels.com – CC0 License
In this way, entrepreneurs can often find themselves in a world of pain by the time they reach their forties and fifties. They thought that their businesses would be such wild successes that they'd never have to think about money again, but that's not always what happens.
Personal finances can be challenging to manage if you're a busy founder or entrepreneur. So here's some advice you need to follow while building your empire.
Always Keep A Rainy Day Fund
Being a maverick and ploughing all your money into your business might seem like the way for an entrepreneur to behave – and some do go down that route. But many wind up without a penny in the bank and having to rely on other people to see them through.
It's a good idea, therefore, to keep a rainy day fund in the bank, no matter what. Compared to the size of your business, a rainy day fund is likely to be quite small. So the chances that it can turn a failing business around are minuscule. Avoid the temptation to use it at all costs.
Keep Your Personal And Business Finances Separate
The purpose of a limited liability company is to protect the wealth and personal finances of the person running the company. Entrepreneurs wouldn't want to start businesses if there was a risk that doing so would cause them to wind up homeless on the street.
While limited liability rules can protect entrepreneurs, many make the mistake of combining their personal finances with their business assets. So when their enterprises fail – which they often do – they lose some of the personal money in the liquidation process.
To avoid that, business owners should speak with their accountants and financial planners about how to keep their personal and business wealth separate. Creditors shouldn't be able to go after funds kept outside of the business if you fail to meet your corporate liabilities.
Don't Spend More Than Your Income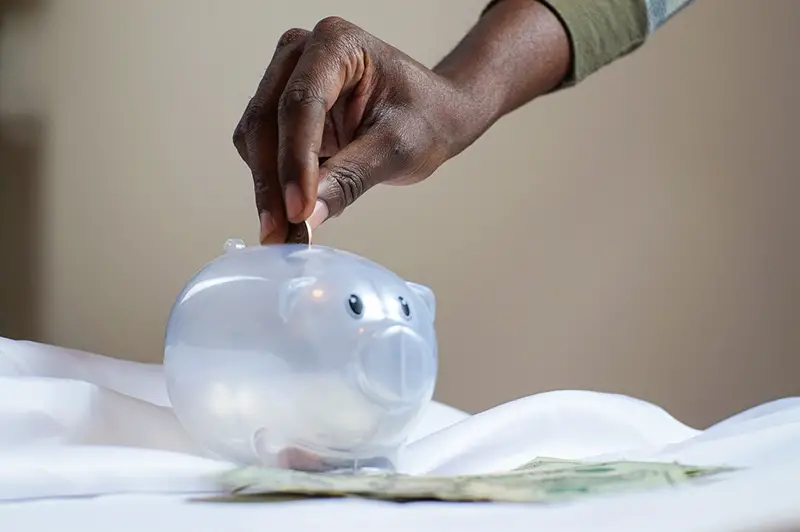 Image source: Pexels.com – CC0 License
Ideally, entrepreneurs should be spending significantly less than their income so that they can build funds over the long-term. But many fail to do this. The pressure of living the leadership lifestyle can mount quickly.
For this reason, many entrepreneurs are highly purposeful about their attitude to their personal finances. They deliberately choose minimalist lifestyles to keep everything simple so that they can dedicate all their energies to building their enterprises and making a success of it. In many cases, they will even go as far as moving back in with parents and avoiding holidays for a few years, just to make sure that they become financially secure.
Money can make or break an entrepreneur's dream. Therefore, entrepreneurs should learn how to spend money wisely. To attain this goal, it would also help reading money mindset books, such as Denise Duffield-Thomas books. 
Remember that constantly educating yourself about financial matters keeps you financially savvy, transforms your business perspective, and guides you in adopting timely strategies in various stages of the business. So whether you are a budding online entrepreneur or a seasoned brick-and-mortar store owner, feeding your mind has its long-term benefits. 
Automate Your Bill Payments
As an entrepreneur, you don't have time to manually pay your bills every month. That's an administrative task you can do without.
Where possible pay your bills automatically. Also, make sure that companies send you notifications, telling you how much you've paid so that you can nip overspending in the bud quickly. You don't want to go back to your bank account after several months, only to find that your mobile phone expenses have destroyed your finances.
Remember – You Get What You Pay For
Entrepreneurs usually understand value. They know that if they skimp on certain things, then they will ultimately wind up paying more in the future. This principle applies in both business and an entrepreneurs' personal life.
Think about the last time you tried to hire somebody on the cheap. Sometimes it can work out if they have a lot of untapped potentials, but usually, it's a disaster. You simply don't get the value you want.
The same goes for personal spending. If you do decide to splurge, make sure that it is one something that will provide you with long-term value – not something you'll throw in the trash after a couple of months.
Protect Your Body
Entrepreneurs tend to take quite fatalistic views of their bodies. They can get into the habit of viewing them as expendable.
But even for the most money-focused entrepreneur, that's a poor strategy. If your body is trashed, you can't enjoy the income you generate.

While building your business, focus on your diet, stress levels, and sleep. Prioritize all of these above your work because doing so will actually enhance your performance.
Also, consider whether you need some form of life or disability insurance. If a lot of people depend on you and you get sick, then it could have a huge negative impact on those around you, causing them to suffer. This type of insurance is usually relatively affordable, and something you can easily tack onto your current business policy.
As much as you protect your body, you must also protect your psychological well-being. Handling a business can be taxing, causing burnout and other mental health issues, such as anxiety and depression. So, take time to unwind, relax, and talk to a healthcare professional for assessment.
Take Advantage Of Retirement Saving Options
Retirement might seem like a long way away – and it probably is. But that doesn't mean you can't take advantage of retirement savings options today.
Remember, it's a good idea to start saving for retirement while you're still early in your life, as that way you can take advantage of compound interest. You can also usually find tax-free savings accounts. The way these work is interesting. Any money you put in them, you can deduct from your regular annual taxable income. You then only pay tax when you draw down on your savings in the future.
You might want to consider investing in a gold individual retirement account (IRA). Gold is a timeless, worthwhile investment. However, keeping physical gold isn't practical nowadays. But you can own gold through a gold IRA, in which you can transfer a percentage of your retirement funds to a custodian who can buy gold for you and store it as your retirement investment. First, however, make sure to choose a reputable gold IRA firm to avoid future problems when withdrawing your earnings from selling your precious metal investment.
Keep Tabs On Your Business's Money-Generating Abilities
The ultimate goal of entrepreneurs is to convert sources of business wealth into personal wealth. That's why it's a good idea to host weekly or monthly checkups on your finances to ensure that you're reaching your goals.
Take a look at things like your income and expenses, employee hiring costs, and contractor fees. Make sure that your business is working for you, and not other people.
You may also hire a financial advisor or wealth management services to audit your financial standing without bias. With the help of an expert, you can diagnose economic issues and address them before they arise. In this way, you can make wise investments and saving strategies to protect your wealth and future.
You may also like: 5 Savvy Reasons to Start Investing Young