Click here to get this post in PDF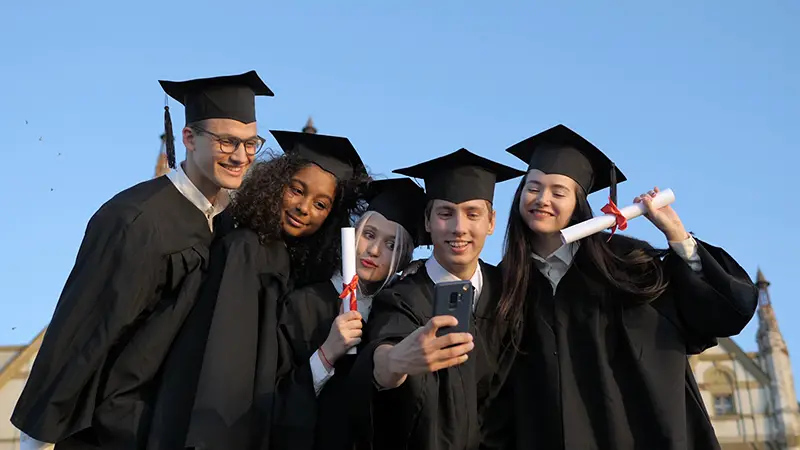 For twenty-somethings who are just starting out in their careers or still pursuing their education, the thought of starting to invest can seem pretty far removed from reality. However, by delaying until you've achieved some abstract marker of adulthood, you could be missing out on the numerous benefits of investing early. Many people mistakenly put off investing until they are earning a higher salary and feel that their financial lives are on track. But in most cases, no matter where you are in your career, investing early is the best option. Here are five reasons why when it comes to investing, the sooner you start, the better off you'll be. 
1. Make the most of compound interest.
Compound interest is all about making your money work for you. In your early 20s, you probably can't put aside a significant portion of your salary towards investments. However, even a small amount can make a considerable difference. 
For example, if this year you manage to invest $1,000 and you earn a 10% return on that investment, you would make $100, leaving you with $1,100. Even if you aren't able to invest any more money next year, you would still earn money on your investment thanks to the power of compound interest. If your investment is still earning a 10% return, you'll make $110. Without having to invest more money, you nevertheless end up with $1,210. You'll see even faster growth when interest is compounded quarterly or even monthly. Of course, you can't guarantee that you'll always earn a 10% return – this can fluctuate significantly. If you want to benefit from compound interest with very minimal risk, consider opening a high-yield savings account.
The more time your investments have to grow, the more wealth they generate. Therefore, even when you can only put aside a small amount, starting early allows you to use compound interest to your advantage. If you're unsure where to begin when it comes to making wise investments, here are seven smart ways to make your money work harder.
2. Develop good financial habits and learn valuable lessons.
Investing early is a great way to develop good spending habits. If you've made a plan to invest a certain amount of your salary, you'll need to get your finances in order. Creating a monthly budget is the smartest way to keep track of your expenditures, and it can help you identify areas where you could be saving. Budgeting is far easier than it used to be, thanks to various budgeting apps – many of which are free. 
Although achieving financial discipline can be challenging, learning to manage your money when you're young will help you avoid reckless financial decisions in the future. 
3. Take control of your financial future.
Investing allows you to take control of your finances and invest in your future. Even though retirement may sound incredibly far-off, it's essential to be prepared. By starting to invest early, you're more likely to be able to give yourself the financial cushion you'll need once you stop working. Likewise, investing early will increase your chances of achieving financial security at a younger age. If you want to give yourself the option of early retirement, then investing early is critical. For young people looking to build a retirement nest egg, learning about IRAs is a savvy decision that could have a significant impact on your future.
4. You can afford to take some risks.
When it comes to investing, taking a risk can reap big rewards. However, many people shy away from investing out of fear of getting it wrong. In your 20s, you're likely to have fewer financial responsibilities than you will later in life, and this gives you the freedom to take more risks with fewer worries.
The advantage of investing early is that if you incur a loss, you have a lot more time to make up for it, and it will have less impact on your overall financial health. Making suitable investments is a learning process, and the longer you have to fine-tune your investing skills, the more likely you are to make sound, prosperous decisions.
Before investing, it's always a good idea to consult with a professional who can show you the ropes and take you through your options. If you aren't sure where to start, scheduling an appointment with a financial advisor is a great first step.
5. Don't forget to invest in yourself.
Investing can also mean taking steps to increase your future earning potential. For young people, achieving your educational goals is perhaps the best investment you can make. Attending college (and often, graduate school) is undeniably expensive, but it's usually a necessary expenditure in order to make yourself competitive in the job market. The good news is that there are ways to help reduce the cost of higher education, such as unique scholarship opportunities and federal aid in the form of grants, loans, and work-study awards.
Not only does higher education significantly increase your chances of earning a higher salary or achieving business success, but it can also set you apart from others and make you more employable. The opportunities you'll encounter after earning an advanced degree or gaining specialized skills could give you a major boost towards reaching your financial goals.
Image Source: Shutterstock.com