Click here to get this post in PDF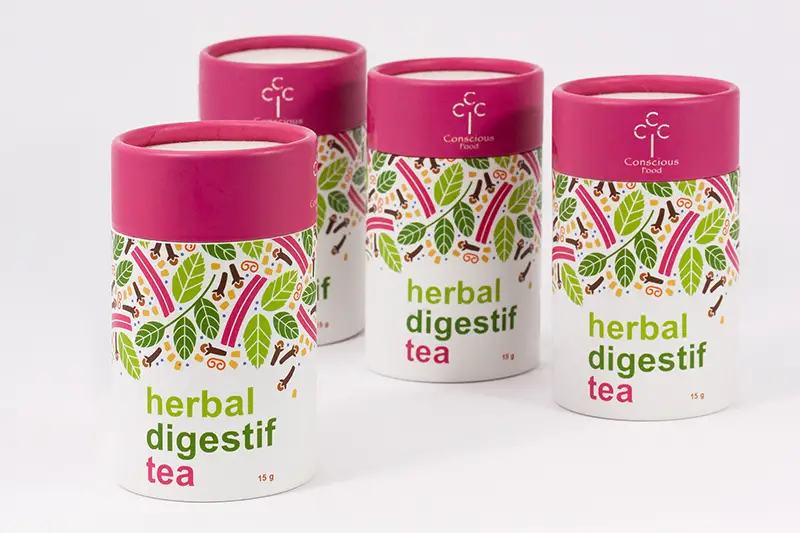 According to Fortune Business Insights™, the global food packaging market size was USD 304.98 billion in 2019 and is projected to reach USD 463.65 billion by 2027, exhibiting a CAGR of 5.9% during the forecast period.
Food packaging is prevalent in the food manufacturing and distribution industry. The world has grown accustomed to plastic bags, paper bags, and eco-bags. However, there is still a stirring of difficulties when it comes to their proper disposal. 
Existing methods of food packaging have become invaluable with food distribution. It is an integral component in maintaining excellent food quality. Food packages also ensure that all the goods contained last the whole duration of their shelf life. 
Now, with modern manufacturing techniques and materials. Food packaging has the capacity to evolve.
Creating the Latest Food Packaging Innovations
In the past few years, a unique conference was launched. Inside a room, there were compact tables, chairs, and a presentation board. On top of these tables were the latest tools in food packaging innovation. You can see cutting blades, sharpened knives, cutting boards, adhesive tapes, hemp powder, sugar, mushroom parts, and scientific funnels.
Different groups of design specialists entered the room. They were there to embark upon one of the greatest projects in our history. Their mission objectives? The production of the latest form of food packaging designs combined with mechanical properties and their artistic talents. In the past decades, daily living relied upon unsustainable food packaging products. It also contributed to the overall worldwide pollution problem.
Modern food distribution seems to rely on these packaging items. Plastic bags, disposable beverage cups, single-use straws, cup lids, and liquid bottles. Thankfully, we have entities like Idea Dolls London who specialize in coming up with bright solutions.  Food packaging can now be expected in various forms which also feature the most artistic designs in the industry.
Apart from addressing critical international concerns, the latest food packaging innovations may feature extra attributes. Several digestible and combustible materials are being tested round the clock for concise applications. These items can then be easily recycled, melted with heated water, or be digested with the food they contain. 
Innovative Food Packaging Ideas
Food packaging functions as a crucial variable with food safekeeping. These containers, whether hard-cased or malleable in structure, ensure that the food they protect is well-preserved. The massive outcry of plastic materials invading and damaging all kinds of ecosystems forced the greatest minds of our time to come up with viable answers.
Gluten Food Packaging
Gluten food packaging is derived from films manufactured from wheat. Scientists have recently discovered that an assembly with 12.5% gluten concentration with a pH level of 5 exhibits excellent mechanical properties. They also unveiled that flaxseed gum, lauric acid, and oligomeric procyanidins have excellent water vapor resistance and reduced peroxide quantities. 
The gluten films to incorporate these elements have better water resistance, density, and uniformity in molded products. The improved gluten films are applicable in storing ingredients and seasonings that can be contaminated or ruined with water vapor and liquid substances.
Sustainable Meal Kits
Meal kits are designed to bring sustainable goods to virtually anywhere around the world. They are now popular for delivering freshly packed foods. The latest meal kit innovations maintain their mouth-watery appearance while ensuring that their edible properties are well-protected.
Home deliveries often feature a variety of meal kit designs. These meal kits can be seen as highly-recyclable plastic bags, paper bags, and temperature resistant boxes. The eCommerce industry has its fair share of meal kit distributions.
Several online shoppers are treated to a delightful unboxing of their products. The latest materials used in meal kits offer an easier way for their disposal. Creative and artistic renderings that come with meal kits showcase a tasteful appearance to everyday customers.
Innovative Liquid Packaging
We all have seen the massive damages that plastic water bottles can cause the environment. Health enthusiasts also discovered that the water we drink has an existing percentage of microplastics. As a viable solution, think tanks worldwide have come up with various forms of delivering liquid goods to their customers.
Liquids are now transported via the application of biodegradable materials. For example, sugar cane is now used to contain edible oil and cooking supplements. Mushrooms are now processed to replace polystyrene in housing wine bottles and other products. Milk proteins can now be synthesized to replace plastic. 
These liquid packaging ideas incorporated with the creative talents of designers and artists make for a packaging design unique in form and composition.
Conclusion
The world population has witnessed the carnage of plastic products ravaging our prized ecosystems. These plastic materials are often used in food packaging services that make distribution at a massive scale. To prevent the onslaught of plastic-based materials, individuals and organizations with the talent and skillset for design have produced the best alternatives for food packaging.
You may also like: Packaging: How Can Businesses Go More Green?
Image source: Pixabay.com