Click here to get this post in PDF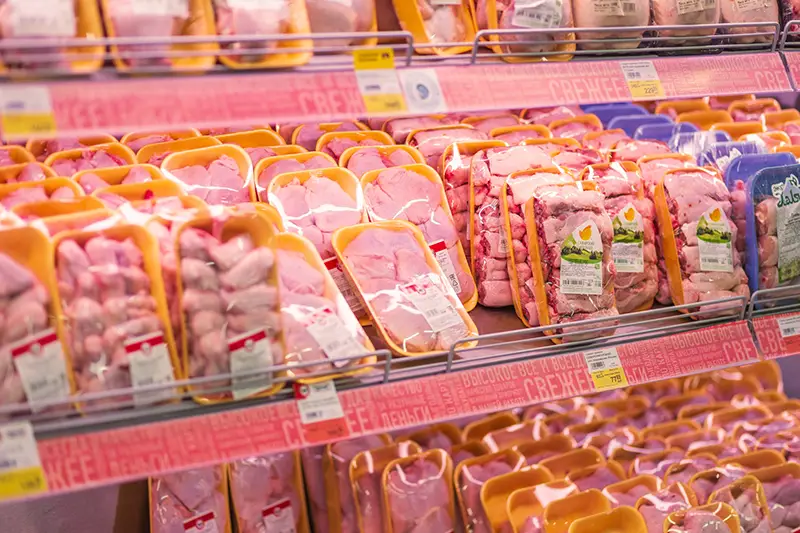 If you're in the FMCG industry, you'll know only too well that a brand's reputation rests heavily on being able to provide products that arrive intact to the customer without having any issues in transit. 
When it comes to chilled food, these concerns become more apparent. Not only do you have to preserve the product's condition, but you also have to ensure that your products stay at their optimal temperature from packing right down to the moment a customer takes your products from the fridge or freezer. With this in mind, Trakrap has provided us with a quick and handy guide to what you need to consider when it comes to your packaging as a chilled foods producer. 
Preserving the integrity of the product
Whether it's liquid products, ready meals, or sandwiches, you need to preserve the integrity of the product you're selling. This includes ensuring the packaging measures up in terms of protecting the product from damage. You could opt for part cardboard, part film if you're considering shipping foodstuffs ready to stack in a supermarket fridge, but you'll likely need to ensure that the secondary packaging you use separates products to avoid crushing. It is worth checking tray and case packers for sale, as the cutting edge technology creates an effective solution for your needs.
Making sure it looks good on display
Packaging chilled food gives the producer a bit of a headache when it comes to how the product will look on the shelves of a fridge, for example. Treading the line between attractive packaging and that which will allow consumers to take a look at what they're purchasing while keeping the products protected from damage and at the optimal temperature is a tricky thing to get right. And this isn't the most significant headache modern producers now have. 
Offering sustainability
It's vital in today's world to try to do all we can to preserve our earth's natural resources. Many consumers feel the same and are quite willing to walk away from a product that is packaged in non-sustainable ways. For example, in 2020, Aldi committed to packaging their steaks in cardboard packaging to offer the consumer an eco-friendlier option. 
Reusable packaging is also being tested in Waitrose stores in a bid to ensure that all own-brand packaging will be reusable, recyclable, or home compostable by 2023. Chilled food manufacturers that manage to offer not only a sustainable but an attractive and safe packaging option are likely to be those that see their sales soar, while others may see sales drop off as consumers look for a more eco-friendly alternative.
Finding options that tick all the boxes
Innovations in packaging design allow businesses to reduce packaging costs and improve their sustainability are sure to be in high demand for those in the FMCG market. Not only do such solutions use 100% recyclable film, allowing for that all-important view of a product, but they use cold-wrap technology. This means there's no heat involved in the sealing of the packaging, which could help to keep chilled products at optimal temperatures. 
For the savvy chilled food producer, it makes sense to consider all the above points when making a decision about product packaging. Thankfully, some solutions tick all the boxes regarding keeping products safe to consumers, attractive to consumers, and sustainable.
You may also like: Key Features of Effective Packaging
Image source: Dreamstime.com