Click here to get this post in PDF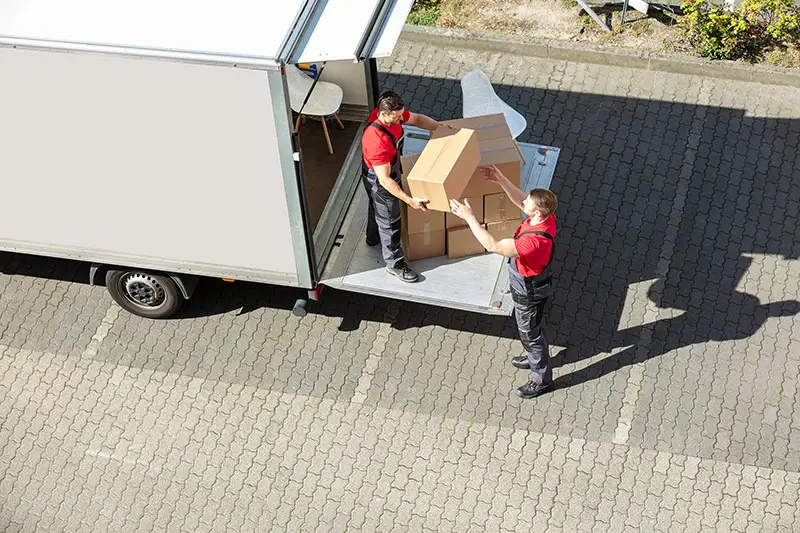 Relocating your small business can be smart when you want to expand operations and improve your revenues. While most companies quickly note the apparent relocation costs, it's easy to overlook the miscellaneous expenses that creep in during and after the move. However, research and strategic planning can avoid unnecessary burdens on your budget. Here are some of the overlooked costs.
1. Finding a Reliable Moving Company
The costs of moving your business can quickly add up, especially when you have to hire a removal company and pay for packaging supplies for your equipment. However, the team you choose to work with can determine the overall costs.
If the moving company falls behind schedule, you risk delaying the setup and settling process. You'll have to hire more people to handle the process and avoid inconveniences, but you'll have to increase your original budget.
Ideally, schedule a meeting with prospective companies including the best packing services in Toronto, and determine their pricing structures. But, most importantly, ensure you understand all the factors that can increase the moving costs.
2. Loss of Productivity
Before you can relocate your small business, you'll have to visit potential business premises, lease, find suitable moving companies, and finalize all moving logistics. The process may not be a one-day event, thus consuming the time for your core business operations. However, most businesses experience productivity loss after relocation because employees need time to settle and adapt to the new location.
If some of your employees are commuting to the new location, expect some interference to your regular work routine.
3. Marketing Expenses
Updating your marketing assets to match your new location can be expensive since you have to rework your business cards, flyers, brochures, letterheads, and other materials.
And if you run a brick-and-mortar business that depends on physical traffic, you'll have to promote the new location to existing customers and potential clients in the area. This may require a robust online and offline marketing campaign supported by ads and billboards, which requires a significant budget.
Before moving to a new location, determine your target clients and find the best ways to reach and convert them to loyal customers. This can save you from spending an insane amount on marketing.
4. Real Estate Remodels
Unless you're relocating to a modern, fully-furnished building, you may have to customize the space to suit your company's needs. Whether you want to repurpose or upgrade the aesthetics, the project can have significant financial implications.
Meeting state and city compliance codes are mandatory when renovating a business premise, and the costs can be huge. Besides aesthetic additions, energy efficiency and ADA compliance costs can add up.
5. IT Costs
Setting up the business phone, servers, internet, and other IT equipment is vital for seamless operations after a move. IT installations ensure quick access to business data for easier collaboration with clients or executing specific projects.
However, setting up your IT assets can be costly, especially when you want to overhaul the systems to meet new business needs. If you don't have an in-house IT team, you'll have to outsource IT expertise for the installation and onboarding, leading to more expenses.
Moving your business technology infrastructure to a cloud service a few months before relocation can minimize IT costs and eliminate downtime.
6. Accounting Mistakes
Accounting and registration expenses can be huge when you don't understand the business landscape of the new location. For instance, if you close your business before moving with the goal of re-establishing it as a new entity, you might face hefty registration costs.
You may need to set up new bank accounts, EINs, and payroll systems. The process can take time, preventing you from setting up and resuming business operations.
7. Loss of Revenues
Revenue losses are one of the significant financial implications that most businesses face when moving operations to another location. Typically, it can happen when relocation planning and execution interfere with core business operations.
Suppose you are halfway through a massive project; it's best to postpone your relocation plans. Similarly, if you've just delivered a project to a core client, put off relocation plans until your client gives you feedback. Ideally, choose a strategic time for business relocation so you can quickly recover from potential losses. Most importantly, maintain close contact with your clients until you relocate and set up your business.
8. Insurance and Miscellaneous Expenses
Most moving companies provide insurance coverage to clients. But if the cover doesn't match the value of your items, you may have to take a third-party insurance cover. The cost may vary depending on the location and value of your items.
Moving your company to a new location comes with other miscellaneous expenses. The costs may include cleaning, security, financing, vending, and additional small costs that facilitate a smooth move. While they may be small, they can quickly add up.
9. Staffing Expenses
Employees are an essential part of a business that you must consider before relocating. Business owners should determine if they have sufficient resources to attract, train, and retain talent in the new location.
If some of your employees decide to relocate with you, be ready to increase their wages to match the living expenses in the new location.
10. Taxes and HR Compliance Regulations
Some businesses base their relocation decisions on taxes and business regulations. However, HR-related laws can be complex. Consider the long-term implications of employee insurance compensation and unemployment claims since they can compromise your administrative timelines.
Also, consider the availability or absence of tax credits and incentives and determine if the long-term costs are worth the move.
The Bottom Line
Moving your business to a new location can be hectic and involves costs that are easy to overlook. However, they can affect your operations and profitability. But you can minimize unforeseen expenses by doing thorough research a few months before relocating.
You may also like: 5 Office Relocation Tips Removalists Won't Tell You