Click here to get this post in PDF
One of the most significant factors determining your e-commerce success is your website's visibility on Google. About 68% of consumers use search engines to gather information before engaging with a business. Therefore, online retailers must use SEO strategies.
Just imagine if no one could find your online shop. You may forget about impacting your online presence if people can't find your website using search engines.
If you want more people to visit your site and convert more of them, search engine optimization (SEO) is the way to go.
In this post, you will learn all there is to know about SEO for online stores, including how to increase traffic to your site and the top 10 Out-of-the-box SEO Tips.
What Exactly Is Web Traffic?
In the most basic sense, web traffic is the total quantity of information transmitted and received by users of a certain website. Web traffic analytics solutions can tell you the exact number of people visiting your site at any moment.
When it comes to analytics software, there are often two main types of information:
Pageviews: This represents the number of times people have visited your website. When a user sees many pages throughout their session, each one is considered a separate pageview.
Unique Pageviews: When a person visits a website for the first time or numerous times during the same session, each visit is considered a unique pageview.
10 Tips To Improve Your eCommerce Traffic
When it comes to web traffic, it's important to note that eCommerce is different compared to E-Business. So here are ten ways to take your eCommerce web strategy to the next level.
1. Keep Your Content Simple And Clear
One of the most crucial aspects is effective communication. When you make a mistake, things get more difficult. SEO and content creation work hand in hand. Every once in a while, somebody produces something that blows you away. Then, to make matters worse, they scatter keywords all over the place. When the crawlers eventually discover them, this becomes an issue.
Injecting too many keywords into your material might be penalties, including being banned. The goal is to provide informative and helpful material in answering customer questions and addressing their problems. So, you're getting closer to satisfying your audience's requirements when you focus on providing them with useful information rather than trying to rank highly in search engines using overly optimized material. Remember that you are writing for actual human beings. Not even the robots. Therefore, make sure that your writing is easy to understand.
2. Carry Out An SEO Site Audit
When it refers to search engine optimization (SEO), you'll get the most bang for your buck if you focus on what your target audience values most. Even though there is a lot of general information on eCommerce SEO best practices, your company, and audience are unique. A comprehensive SEO audit is a way to start if you want to get serious about search engine optimization.
Take some time to evaluate the data you already have. Figure out which pages are doing well at bringing in visitors and closing sales right now and which ones are falling short. Check your current keyword rankings. Search for and fix any underlying technical problems, such as duplicate material or broken links. Find blog articles that contain the keywords other sites or posts are targeting to see if there are any internal linking chances you overlooked.
3. Do You Have Existing Programs?
Referral marketing is one option for attracting customers to your online store. Many others have found success with it, so you should as well. Some customers report basing their purchases on the advice of others (from friends or dear ones). There must be important initiatives for referring others. Like the material itself, suggestions (referrals) may be kept simple.
Furthermore, ensure that your customers' feedback and endorsements are prominently displayed. It's a smart move that will help propel your brand ahead. Because of referral programs, several companies have been able to rapidly expand their client bases and attract a large number of new users. Potentially little work is required. You'll be good to go with a few tweaks to the front end.
4. Featured Snippet Optimization
Google adjusts the search engine results page's format depending on the user's assumed purpose while searching. If the search engine has a good idea that the user is searching for a local company, it will likely include a large map at the top of the results page. Results from online stores will dominate search engine results pages (SERPs) if users are likely to make a purchase. Additionally, an answer box may appear at the top of the page if the visitor is most likely seeking a rapid resolution to a specific query.
Over 12% of search engine results pages (SERPs) include highlighted snippets like this one, according to data by Ahrefs. Even though they don't appear very often, when they do, they tend to be the first and most prominent results. This implies that online retailers must keep tabs on the keywords generating highlighted snippets to tailor their content and page titles accordingly.
5. Have You Thought About Link Building?
Building internal links and ensuring the search engine optimizes them is an essential strategy for every website. Connecting relevant content throughout your site by using internal links is crucial. This would signal to Google's spiders on the website's internal linking structure. Verify that the links you're including include nothing artificial. Make sure you're not merely adding links to increase your link count. Instead, make sure that each connection complements and strengthens the others.
For instance, if you're blogging about your latest culinary creation, you may want to add a link to one of the pages in the Related Content area beneath the appropriate product. The two entities you're attempting to connect must be related. This is the most important part of any internal connection structure.
6. Make Use Of Schema Markup
You may tell Google about a page's content by marking it up with a schema. More relevant information about the website is shown in the SERP, increasing the likelihood that searchers will click through to the page.
Product and review schema markup are two of the most crucial types of markup for online stores to use.
You may use them to tell customers about the cost, availability, general rating, and the total number of reviews for a certain product. Depending on the situation, such data may be shown directly on the SERP, raising your page's visibility and boosting your CTR.
It isn't easy to influence when and how your website is shown in search engine results as a website owner. Schema markup offers an additional means of providing information directly to Google, boosting the likelihood that the information you want customers to view appears before they ever click.
7. Developing Seo-Friendly Product Categories Is A Must
Suppose your customers have a specific interest in a certain subset of items. In that case, you can use that to your advantage by creating a dedicated landing page with that keyword, relevant content, and links to all the products in that subset. By carefully considering the many categories into which your items fit, you may generate extra pages aimed at relevant keywords that will also bring traffic to your product pages.
Identify and fill the current gaps in your online store's category offerings. If you've already created several category pages and filled them with useful, optimized content, you could get more mileage out of them by doing the following:
Locating areas on your site where you may add internal connections using contextual anchor text. Your category page's targeted keywords are presumably used elsewhere on your sites, such as in blog articles or product pages.
Connect your site's navigation bar and/or footer with your categories. That opens up many new doorways for cross-linking inside the site, making it easier for customers to discover the goods they're looking for.
Developing further blog post ideas from the categories you've already created. New material may be optimized for keywords important to your target audience and can also increase the number of inbound links to your category page and the goods it features. If you sell supplements and have a website dedicated to memory-related items, why not expand your content offering to include advice on how to enhance your own memory?
8. Your Website's Speed
How long has it been since you sampled how quickly your website loaded? This is a crucial part of search engine optimization. When a website is not optimized for speed, it takes longer to load, which might frustrate users trying to find certain information. If this happens, over 75% of visitors will quit the site permanently.
See whether the site speeds are up to par by doing a test. If you don't, you're in deep danger.
9. Join Forces With Popular Brands & Influencers
Gaining momentum in search engine rankings is difficult, and link building is the most challenging aspect of SEO. Establishing connections is the bedrock of effective link building.
Look for complementary brands to form strategic alliances with. Do you think your athletic shoe company could collaborate with a fitness product company to produce content that would appeal to both companies' target demographics? Alternatively, if you own a cosmetics store, you might partner with a hair care brand to produce instructional videos on how to use both of your products. Getting to know other companies raises the possibility that they may promote your content to their fans.
10. Is There a Missing Link on Your Site?
This is another major consideration. You must ensure that any broken connections have been repaired. Error 404 pages are frustrating for those who click on them.
SEO, or search engine optimization, is crucial to the success of your website. Search engine visibility is crucial for online businesses. There is very little chance that your site will rank well in the search engines unless it is visible to users via search engines. Furthermore, it will never be able to attract visitors and clients if it is not highly ranked in search engines. It could be bad for business if people found out.
Such websites gradually sink to the bottom of search engine rankings. And eventually, it would be completely scrubbed from the indexes. There would be negative repercussions for your company as a result of this. Why bother making a mess of it when you could have mended your company?
Master SEO Tactics Today
These strategies are not simple. Most of them need serious effort and a significant time commitment to boost the credibility of your website.
But search engine optimization (SEO) is the greatest strategy for most online businesses to get more customers and make more money. In this era of increasing online purchasing, search engine optimization is an essential strategy for every successful online store.
Also read: Top 6 SEO Benefits of Responsive Web Design
About the Author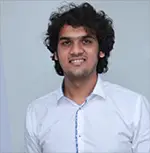 Rohan Doshi is the Founder & CEO of Navigate Ecommerce, an e-commerce firm that provides a fully digital solution. He is an eCommerce wizard with the ability to bridge the gap between IT and business.