Click here to get this post in PDF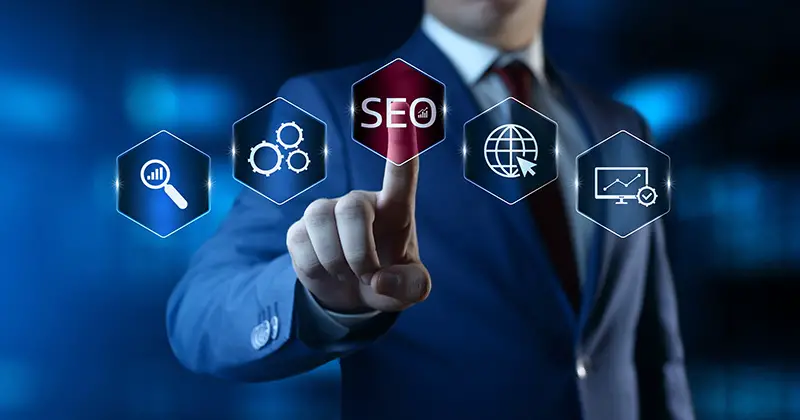 This article contains affiliate links. For more info, see disclosure.
Reaching out to a broader audience and attracting maximum potential customers is usually the primary purpose of designing a website. But if your website is not ranked higher on the SERP, it cannot serve your original purposes. 
Here are some of the well-tried and tested ways to improve your website's ranking. Check them out below!
Optimize Your Content 
Content is an essential part of your website. It plays a vital role in your website ranking. If it is not optimized as per the SEO standards, your website's ranking growth may stop. 
Here are a few ways to optimize your content for search engine optimization:
Create Relevant Content- Your website content should be relevant to what you offer. It should clearly explain your products or services to your website visitors. 
Add Relevant Keywords- Keywords help search engine crawlers know and understand your purposes and target audience. You should strategically add them to your content. While selecting the keywords, make sure they have high search volume and low competition. 
Create SEO-Optimized Titles and Meta Descriptions- Titles and meta descriptions are search engine crawlers' things. If they are not well optimized, search engine crawlers may find your content hard to read and understand. So, make sure to create SEO-optimized titles and meta descriptions for all your website content. 
Boost Your Website's Speed
Website speed also plays a vital role in ranking. Search engines may not consider your website if it is slower than a standard web page's loading speed. 
Given below are some ideas that may help you boost your website loading speed. 
Enable Compression 
Reduce Redirects
Leverage Browser Caching 
Improve Server Responsiveness
Remove Unnecessary Content 
You can also take professional assistance from a web developer Kelowna for this. 
Create High-Quality Backlinks 
Backlinks are much more important than other ranking factors. The more backlinks your website has, the higher it will rank on the Search Engine Result Page (SERP). 
Here are a few genuine ways to earn high-quality backlinks: 
Use Broken-Link Building Method 
Create Backlinks through Infographics
Post Guest Articles 
Create Internal Links 
Promote Your Content on Other Websites 
Utilize Blog Commenting Method
Donate and Earn Backlinks
Optimize Your Images and Videos 
Images and videos also significantly contribute to increasing your website's ranking. But for that, they should be well optimized. To optimize your photos and videos, you must consider the following points:
Size of the image 
Format 
Weight (KBs or MBs)
Image title or description 
ALT Tags 
Keep Updating Your Website With Fresh Content 
If you keep updating your website with fresh and informative content, search engine crawlers will notice it. They will crawl your website repeatedly and improve its ranking. 
Starting a blog section on your website is one of the best ways to keep updating your website with fresh and valuable content. For this, you can take professional assistance from an SEO agency Kelowna. They will surely help you with this. 
Apart from these five result-oriented ways, there are many more ways you can improve your website's ranking. You can learn those from an SEO specialist. 
You may also like: Why Do You Require A Long Term SEO Strategy?
Image source: Dreamstime.com