Click here to get this post in PDF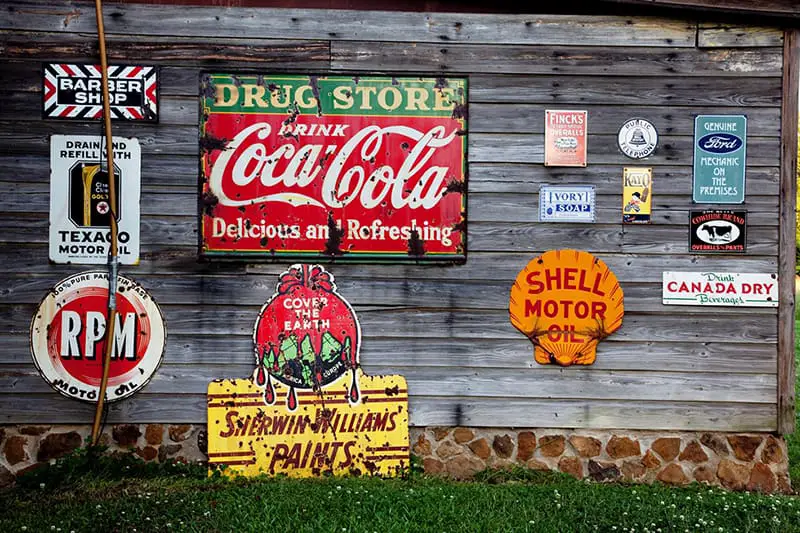 People often overlook signs until they see the need for it. For a business, signs perform multiple roles.
In wayfinding, signs direct people toward their intended destination. In retail establishments, signs are used to persuade customers through the combination of images and words.
Signs can also be used to reinforce branding and provide customers with a positive experience. Outdoor custom signs make an establishment more visible. Indoors, signs make it easier for customers and visitors to locate the things they are looking for.
If you are planning to add more signs or revamp your company's current signage system, here are a few helpful tips.
Choosing a design
Before placing an order for made to order signs, one of the first things that you need to do is to make sure that you use the appropriate design.
But what exactly makes a well-designed sign?
As much as possible, keep everything simple. As a rule of thumb, the text on the sign should be read within five seconds or less. The information that the sign contains should be clear and concise.
For the text, be ruthless in your editing. The text should also have a hierarchy. On top of that hierarchy is your headline, followed by the body of the text, and then the call to action.
Finally, set clear goals for your sign. That's the function of your call to action.
You might want to check out the signs used in other establishments to help you get a clear idea of possible designs that you can use as an inspiration and send these over to your custom sign maker.
However, be prepared for the possible rejection of your design ideas. Your custom sign maker has worked in his industry and is well-versed in making signs that work and weeding out bad design.
Choose the right location
A well-designed sign can be rendered useless if you put it in the wrong spot. During the design phase, take your intended place in consideration so that your custom sign maker can maximize the design for your signs.
Also, pay particular attention to the area surrounding the physical location of the sign. Its visibility may be compromised if there are signs, trees, or furniture blocking it from the view of users.
Working with a sign maker
Once you have settled upon a design, the next order is finding a reliable company to fabricate your signs. You wouldn't go to a plumber for letterbox repair. And as such, you shouldn't go to someone who just dabbles in making signs.
When you have found a company that can produce signs for you, you should follow these tips.
Narrow the number of decision-makers
As the adage goes, too many cooks spoil the broth. Try to limit the number of people involved in deciding matters related to the design and fabrication of your signs. This will help fast-track the progress of the project.
Designate a point person
Designating a point person to work with custom sign maker helps minimize miscommunication and slow progress. Ideally, this point person should be able to make quick decisions with consulting other people in your organization, which can lead to unnecessary delays.
Share important details at the start
Before actual work commences, your sign maker should have all the essential details of the project first.
These essential details include the purpose of the signs, budget, and project timeline. Access to these vital details allows both parties to set realistic expectations and minimize misunderstandings.
It is also an excellent idea to track the project by maintaining records. Keeping records facilitates accountability in both parties. For this task, there are a variety of tools available, ranging from email to project management apps.
Nail down the final details before ordering
Before placing an order for custom signs, make sure to bring all the decision-makers in your company to discuss final details, including the project cost and timeline. Make sure that you have proper documentation for these.
Even the best-laid plans can fall by the wayside. As such, give ample room for your custom sign maker to account for mistakes and other potential roadblocks that may arise. Be sure to factor that when you are drawing up a timeline for your project.
Maintenance
Signs can provide you with excellent returns for your investments. That is if you take the time to clean and maintain these.
As a rule of thumb, you should follow the cleaning and maintenance guidelines sent to you by your custom sign maker.
Signs should be cleaned every three months. The removal of accumulated dirt and debris is crucial to the longevity of the signs.
In cleaning the signs, non-abrasive cloths and mild soap mixtures are highly recommended. Avoid using rubbing alcohol, steel wool, or squeegee. After a thorough cleaning, the signs should be wiped dry and not allowed to air dry.
Form and function
A well-designed sign is both stylish and functional. By working with trusted professionals, you can get signs that help you achieve your goal, whether that is to wow customers or make navigation in your office easier for visitors.
You may also like: How to Choose Custom Flag Banners for Your Auto Shop
About the Author
Jay Flavell is the General Manager at Sandleford Holdings. He has been working in the DIY & Home Improvement industry since 2007 and has vast experience sourcing and developing products from overseas suppliers in the Far East. Jay has also been successful dealing with a number of major DIY & Home Improvement retailers throughout his career.
Images source – Pexels.com