Click here to get this post in PDF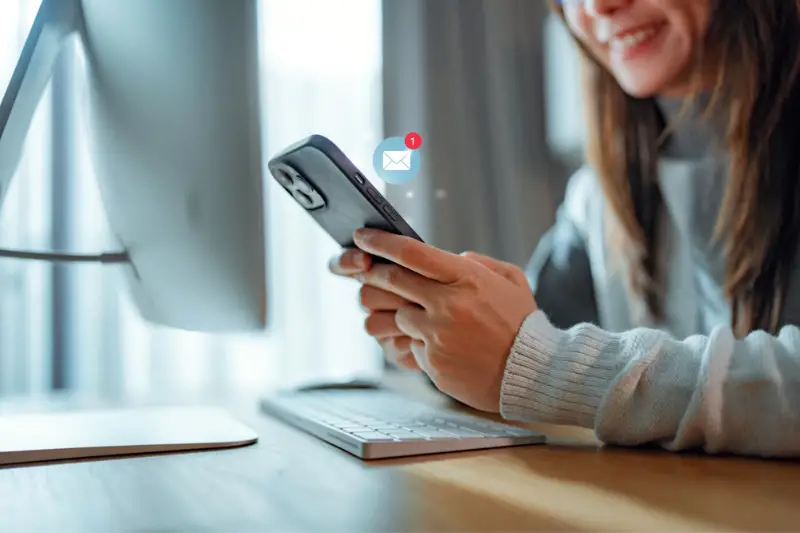 In this fast-paced business world we have today, achieving effective customer engagements can be quite a challenge. Why is that? Companies face a never-ending influx of client interactions, and each one demands prompt and accurate responses.
Modern consumers are notoriously impatient, not just when interacting with businesses, but in every aspect of life. It's a fact we can't get away from. As a study by OnePoll reveals, the average person starts getting frustrated after waiting 16 seconds for a web page to load or 25 seconds for traffic lights to change. Dealing with such requires speed; otherwise, you'll lose a lot of opportunities through missed messages or slow replies.  
A cutting-edge solution to these emerging communication challenges is automated messaging. It facilitates real-time responses, ensuring no customer feels left behind. Moreover, technological advances have made it possible to generate highly personalized messages, so it doesn't look like one is communicating with bots.
This guide explores the dynamics of automated messaging. Read on.
The shift to automated messaging
Companies have always been on the hunt for impactful customer outreach methods. From door-to-door sales, cold calls, and emails, the journey has been pretty dynamic. 
Nowadays, the digital domain has taken center stage. Businesses must engage clients on diverse platforms, including social media networks, messaging apps, and websites. However, managing all these manually isn't feasible for many companies. It'll significantly strain the customer service representatives and may not fully meet customers' needs in the end.
This is where the power of automated messaging tools becomes evident. And with the rise of mobile technology, integrating innovations such as SMS API is pivotal for businesses to reach their customers directly. This allows for instant, direct messaging at scale. 
The good thing is that advanced messaging tools produce personalized human-sounding messages, and the recipients won't realize they're not speaking to real humans on the other end. Combining old-school personal touch and new-age efficiency streamlines customer outreach campaigns.
Benefits of automated messaging in customer outreach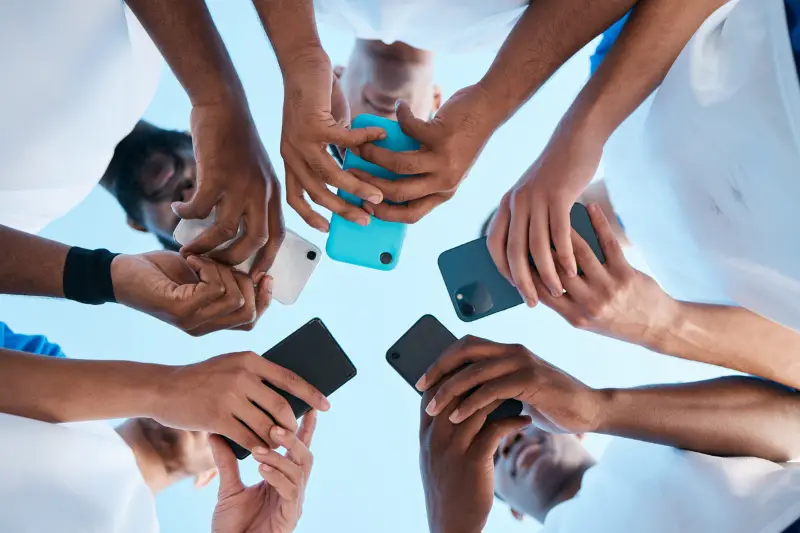 Automated messaging has revolutionized customer outreach campaigns in the following ways:
Consistent communication: Automated messaging ensures your brand's voice remains uniform. Your tone and format of messages shouldn't change haphazardly. If you choose to portray professionalism, stick to this in all your communications instead of veering off to other styles like informal or enthusiastic. By and by, customers will easily recognize your brand.
Personalization: Customers cherish personal touches. Generic replies can turn them off. Automated messaging tools analyze massive volumes of consumer data to craft tailored messages that resonate with the recipients. This way, a teen in Florida won't get the messages as a retiree in New York. 
Time and resource efficiency: Automation saves customer service reps from repetitive messaging tasks, allowing them to focus on strategic activities that can add value to the business. 
24/7 availability: With the world being a global village, companies nowadays need to communicate with clients spread across different time zones. Being available only during your headquarters' typical hours of operation significantly disadvantages customers on the other side of the globe. Automation bridges this gap, allowing conversations to go on even after you close shop and go home to rest.
These benefits point out that automation isn't just a mere upgrade but a transformative tool with the potential to bring your customer outreach efforts to fruition.
Implementing automated messaging
The first step to successful automated messaging is understanding your audience. Who are you targeting? Create comprehensive customer profiles detailing their locations, religions, likes and dislikes, attitudes, cultures, ages, as well as income and educational levels. The demographics and psychographics will help you craft customized messages that work. And your outreach is bound to be impactful.
Next, carry out A/B testing to gauge how effective your messages are. Identify a sample population and send them different versions of your marketing messages. Stick to the one that resonates the most. Then, refine it for even better results. 
Another essential in automated messaging is providing options for human interaction. A client may have a complicated issue that AI can't address. Or they may need empathy after some disappointment. Always be ready with your team of customer success agents for such instances.
Finally, compliance with laws is critical. Consider data protection and privacy laws applying to your jurisdiction. Failure to toe the line may lead to hefty fines and loss of positive reputation. To note, laws and regulations change time and again. So, stay updated.
Common pitfalls to avoid
You may go overboard with automation without realizing it. If you over-depend on automation, your outreach campaigns will sound too robotic, turning off many potential customers as they detect insincerity. They crave authentic engagement. So, use automation without compromising personal touch. 
Furthermore, don't ignore feedback. Customers will often voice their concerns after interacting with your brand. Never dismiss their input. The insights they provide can help you refine your customer outreach strategies.
It'd help if your automated messaging tools seamlessly integrate with other systems, for instance, customer relationship management tools, sales platforms, e-commerce platforms, help desks, marketing automation tools, and analytics software. Such integration ensures smooth operations and accurate data flow.
Conclusion
Automated messaging enhances customer outreach campaigns. It guarantees swift responses and can cater to an unlimited number of customers. But as is the case with all tools, its power lies in how well you use it. Train your system on personalizing messages for more meaningful conversations with clients. Ultimately, you'll attract high-potential leads to your business and hit your sales and profit targets.
You may also like: Advantages of Mail Merge on Your Outreach Campaign
Image source: stock.adobe.com