Click here to get this post in PDF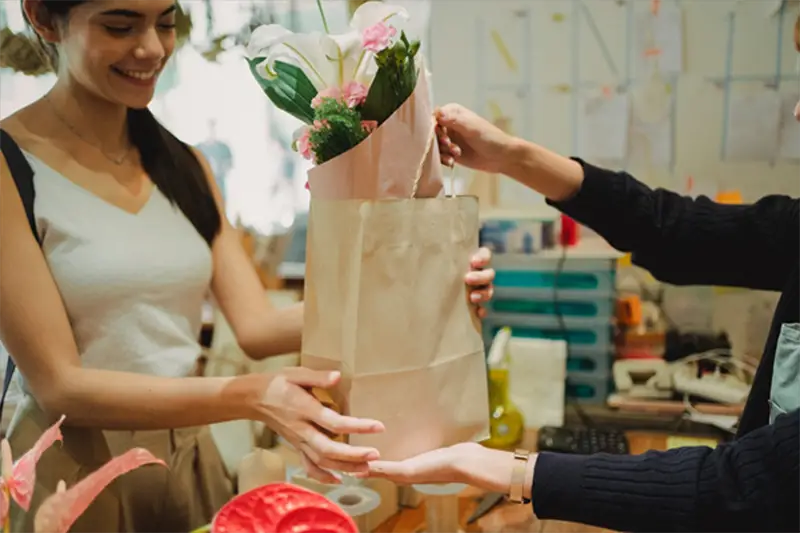 About 10 years ago, the number of channels where you could purchase flowers and plants as a florist was quite limited. You could get up early and buy yourself at the (florist's) clock, you could opt for a cash & carry where you could purchase a nice range of pre-selected products in peace, or you had a liner driver pass by and you chose from a limited range, supply of flowers and plants at home.
The worldwide floriculture sector was hit hard immediately after the outbreak of the COVID-19 pandemic. The strong increase in online flower sales has ensured that turnover has remained somewhat stable, both at home and abroad. On a number of days, online sales have even been higher than on Valentine's Day or Mother's Day in 2019. For example, online spending on flowers increased by no less than 160 percent in March 2020. This strong increase also continued in April (+270%) and May (+130%).
Because the intelligent lockdown has prevented people from visiting each other, having a flower delivered has been an alternative to give someone a gift or to put a heart under the belt. Online marketing researchers expect the online channel to remain popular after the pandemic. It is expected that habituation, convenience and the high quality of the product will lead to repeat orders.
Lockdown leads to significant drop in floriculture export value
According to figures from research organization Floridata, the export of flowers and plants fell sharply in both March (-32%) and April (-38%). Many foreign markets have closed and the demand for plants and flowers has come to a standstill. As a result, floriculture companies, like Blommor in the Netherlands, have been forced to destroy flowers on a large scale. There is now a modest recovery. 
In May, exports recovered somewhat and plant exports were even 7 percent higher than in the same period last year. However, the sale of flowers has still fallen sharply (-19%), as a result of which total exports also fell in May. According to Floridata, a total export value of 500 million euros was lost during the intelligent lockdown. Exports to Italy (-70%) have been hit hardest. With measures to contain the spread of the coronavirus having eased in most countries, the recovery appears to be continuing.
Recession in sales markets may hinder further recovery
For the second half of the year, the recession may stand in the way of a further recovery of the floriculture sector. For example, the sale of cut flowers is particularly sensitive to economic fluctuations. In the important sales markets of the Dutch floriculture sector, the economy will not recover until the second half of 2021. The situation is different from the previous crisis. Floriculture companies are better organised, which means they can produce in a more demand-oriented way.  Webshops in Sweden, Finland, United Kingdom and many other European companies are growing massively in online sales. For example Bloompost.se now sells flower gifts, which is called in Swedish Torkade blommor. The decline in the sale of pot plants and garden plants was much smaller in March and April than for cut flowers. Because these products are much less affected by cyclical fluctuations, specialists expect the export of pot plants and garden plants to be more robust during the recession.
You may also like: Running A Successful Business And Flower Shop Has Never Been Easier