Click here to get this post in PDF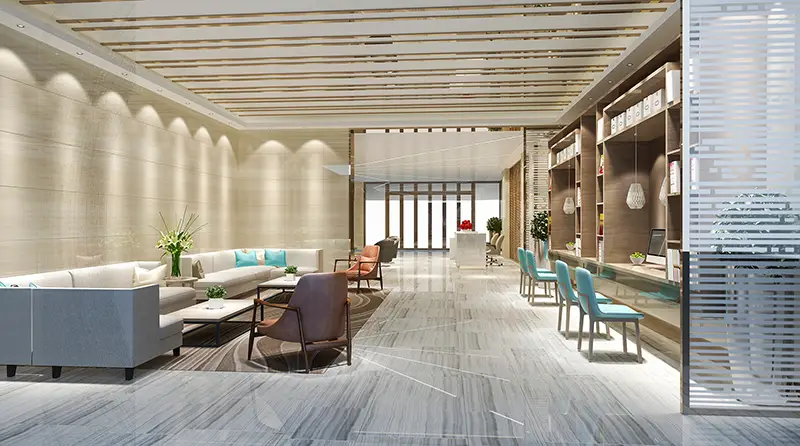 Getting a new business off the ground is challenging, especially if you don't already have a location in mind. Finding the right base of operations for your business is important as, among many other things, it enables you to network effectively. 
If the expense of traditional office space just doesn't seem appealing, it may be worth your while to consider a serviced office solution. Below, we discuss several benefits of choosing a managed office suite for your new business. 
1. Getting Up and Running Has Never Been Easier
If you go the traditional route, you'll need to find a location for your business, rent or buy the furnishings and equipment you'll need, and get all the utilities switched into your name. The process is time-consuming, to say the least. 
When you choose managed office suites, however, all the hard work is done for you. You only need to bring your team and your preferred devices. All the furnishings and equipment are already in place, and a professional administrative staff is waiting to assist in any way they can. 
2. Lease Terms are Flexible
When renting traditional office space, you are usually locked into a long-term lease agreement of at least three years. This can be very limiting for a dynamic business or new start-up that will outgrow its initial location quickly. 
Managed office space is typically leased on a month-to-month basis, which gives you the flexibility you need to run and grow your business as you see fit. 
3. Managed Office Spaces Are Cheaper
When you lease a traditional office space, you are in charge of all the secondary costs that go along with it. Monthly utility expenses, maintenance, cleaning – all these things are in addition to the rent you already pay. 
All these things are factored into a single, affordable monthly fee in a serviced office setting. There's no need to worry about hiring a cleaning crew or calling in a contractor when something breaks – the managed office provider takes care of it all. The best serviced offices will even provide specialty coffee beans and a quality coffee maker in the kitchen. 
4. Professional Administrative Staff Are at the Ready
A managed office suite comes complete with all the professional staff you need to keep your business running smoothly. As mentioned in the last point, you won't need to worry about hiring maintenance or cleaning crews, and you'll have access to administrative staff to answer phone calls and conduct other repetitive tasks that come along with running a business. 
5. There's Room for Scaling
When first launching your business, you may be inclined to lease a larger office than you need to allow for growth. While this is strategic planning, it forces you to pay for space you don't need in the beginning.
With a managed office space, however, you can lease the precise space you need, enjoying a lower cost until you have the budget to transition into a larger suite. Scaling a business is beautifully streamlined with a serviced office solution. 
6. Networking Is Easier
Earlier in this article, we touched on networking. This skill is important for entrepreneurs looking to achieve business growth and success. Managed offices are usually located in bustling corporate centers, and you will likely find yourself set up alongside like-minded business owners who share your values and goals. 
With flexible lease terms, fewer overhead costs, professional administrative staff on hand, room for growth, and networking made easy. Therefore, it makes perfect sense to go the managed service office route when selecting a location for your new business. 
You may also like: Office Design Trends That Suit the Millennial Lifestyle
Image source: Shutterstock.com