Click here to get this post in PDF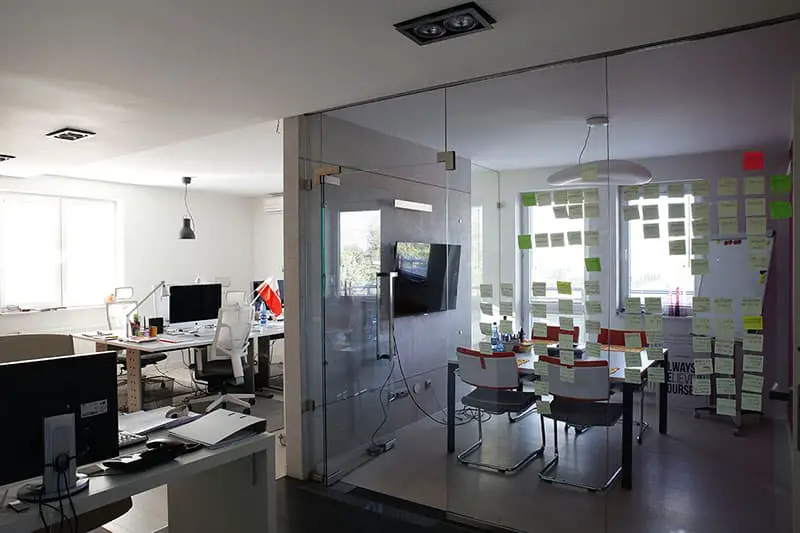 As the state capital of New South Wales, Australia, Sydney houses the headquarters of some of the biggest multinational corporations in the country. As of 2011, approximately 451,000 businesses operate all over the city. It includes 48 % of the country's top 500 companies. Some of these corporations are staying at renowned modern architectural gems in the Central Business District, including the tallest structure in the city called the Sydney Tower. 
Nowadays, more companies make sure that the designs of their office desks in Sydney can encourage their staff to become more resourceful. Because of this, they begin to adapt to the modern office design trends that appeal to their millennial employees to foster creativity and increase their production. Here are several office design ideas the millennial Australian workers can follow in their own office space. 
Balancing Work and Recreation
Gone are the days when boring and monotonous cubicles dominate the office. Today, more businesses start to take a leaf from Google and GoPro's book and turn their offices into fun-centric spaces. These companies know the importance of office space design in the wellbeing of their employees. According to a recent report from Fellowes Workplace Wellness Trend, 87 % of workers would appreciate it if their employers provide invigorating workspace benefits such as wellness and recreation areas and places where they can rest. These office spaces will help each employee to increase their productivity while keeping them happy at work. 
Office Equipment
Office equipment can help your employees do their job correctly and carry out their tasks on time. Much of office equipment is sometimes overlooked in the beginning, or business owners just put in used gear. While that might be saving money, not having the right office fitout can have a toll on efficiency and productivity in your company.
Coworking Spaces
More millennials opt to take the work-from-home options because of the flexibility and freedom of working at the comfort of their home. However, there will come a time when remote employees will miss the frequent interactions that they enjoy in typical office set-ups. To fix the situation, some workers choose to bring their job in coworking spaces. These shared spaces also allow them to expand their networks and learn new skills from people belonging to different industries. 
Sustainable Workspace 
People belonging to the millennial generation are serious about taking care of the environment. Because of this, they would love to incorporate more earth-friendly office desks in Sydney workplaces. They would appreciate it if the interior designers of their workplace will work with energy-saving lighting fixtures, sustainable materials, and eco-friendly accessories. 
Companies also bring in more plants inside their workplace. Based on other research, lush indoor plants can help boost the employee's productivity. It can also enhance the quality of indoor air by getting rid of harmful pollutants. Also, more people feel invigorated with the sight of nature at work.  
Functional But Comfortable Furniture Pieces
Since studies found out that prolonged sitting is bad for the body, companies are looking for furniture designs that can prevent their staff from sitting or lounging for a long time. Several furniture designers came up with standing desks that employees can quickly adjust if they want to sit or stand while working. You may also find several monitor risers and ergonomic keyboards on top of their office desks in Sydney. These workplace accessories can help in preventing work-related injuries like carpal tunnel syndrome. 
The workplace design in most of the corporate offices in Sydney begins to adhere to the company's quest for improvement. These innovations aim to attract the millennial workforce to join their team. By incorporating the office design trends mentioned, employees from these companies would feel happier in their workplace.
You may also like: How to Make Your Office or Business Accessible