Click here to get this post in PDF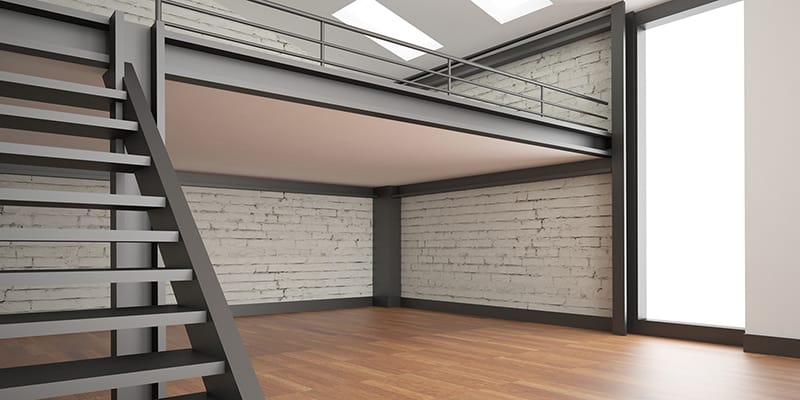 Mezzanine flooring is a raised platform/floor between the main ground and the ceiling of a building. Though the Mezzanine works as an extra floor, you cannot count it separately from the general levels. You can visit this website to get a customised mezzanine for any place you like.
You can make the best use of the vertical space between two floors by installing Mezzanine floors in your space. The following are some benefits of installing custom Mezzanine flooring in your office space. 
It Maximises Space
Since Mezzanine floors add another floor between your existing concrete floors, they increase your office space. It is a technique that gives your space a better area to operate in as it utilises the height of the ceiling above.
Hence, if you were wondering that you need to relocate your office because of a lack of space, there is no such need if you install a Mezzanine floor in your office.
Cost-Effective
Shifting or rebuilding to maximise your workspace can be pricey. Even if you plan to expand your current property, it can be extremely costly. However, if you create a Mezzanine flooring within your present space, it is a cost-effective and time-saving option.
The installation of Mezzanine floors will cause a minimum disturbance in your regular workflow. Also, professionals will build the Mezzanine flooring in your office within a couple of days. But, it may depend on how much customisation you need.
Thus, it helps you save a lot of money and even adds value to your current office space and remodels it. 
Split Sections in Your Office
Mezzanine helps you in separating diverse sections of your office by repositioning them on a different floor, and at the same time, keeps them together. You can always leverage Mezzanine floors to keep complementary sections together on the single floor without even one segment restraining the space for the other in your office.
Add Value to Your Office Space
In terms of efficiency, productivity, or resale value, Mezzanine flooring adds so much value to your existing office space. Down the lane, even if you plan to sell off your building and shift somewhere else, you are always going to get a better amount for it with Mezzanine flooring because of the additional space provided by this value addition.
Easy and Hassle-Free Experience
A customised Mezzanine floor can offer a swift and simple solution because of the way they are built. Contrary to office extension, a Mezzanine is easy to install, and it rarely demands planning permission, which makes the process a lot easier for your business.
However, you must check the terms of your lease if you are in rented accommodation to make sure this type of modification complies with the regulations set out by your property-owner. Based on how you use the Mezzanine floor, you also have to consider building regulations.
To sum up, you will see that installing a Mezzanine floor is a practical and profitable solution for your office. After all, the flexible Mezzanine structure not just adds up beauty but enhances the usability of your space.
Also read: Office Design Trends That Suit the Millennial Lifestyle
Image Source: Shutterstock.com