Click here to get this post in PDF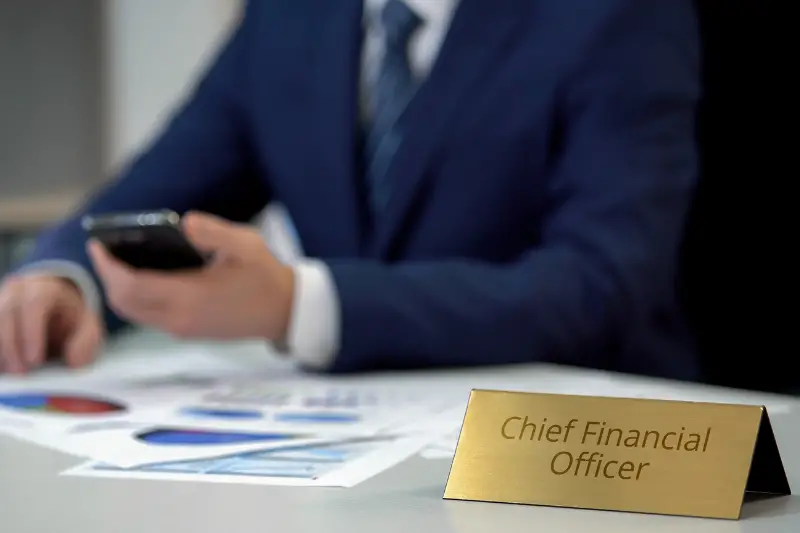 The digital revolution overhauled countless industries, reconceptualizing roles, and redefining paradigms. Within this whirlwind of change, changes in the Chief Financial Officer (CFO) position stand out as particularly noteworthy. Gone are the days when CFOs were simply the custodians of financial archives or high-level accounting department directors. Instead, today, CFOs across industries and sectors wear the hat of strategic visionaries, steering businesses through the tumultuous waters of growth and stability.
Furthermore, the expanding role of outsourced CFO solutions offers businesses brilliant strategic financial navigation without the baggage (or cost!) of traditional executive structures.
The CFO of the 21st Century: A Tapestry of Roles
In bygone days, CFOs were pigeonholed into financial surveillance and reportage roles. However, the currents of technological evolution and fluid business dynamics have expanded their horizon. Today, you're as likely to see a CFO acting in any of these capacities alongside traditional work roles:
Strategic Architect: Today's CFOs are pivotal cogs in the wheel of business strategy, ensuring every move is underscored by sound financial wisdom.
Risk Guardians: Contemporary CFOs, particularly those outsourced boasting a spectrum of experiences, are adept at pinpointing business vulnerabilities and crafting strategies to shield against them.
Operational Maestro: With instant access to financial metrics, CFOs now provide invaluable insights into operational enhancements, fine-tuning processes and trimming unnecessary expenses.
Outsourced CFOs: Digital Vanguards of Financial Mastery
In today's fast-paced digital landscape, opting for an outsourced CFO is a game-changer for many businesses. The benefits of this choice extend beyond the conventional and into the realms of strategic financial foresight. At the heart of this evolution lies adaptability. The digital domain is notoriously volatile. Within a difficult-to-navigate world, outsourced CFOs exhibit a rare capability to fluidly adapt their services in alignment with businesses' evolving needs and rhythms. This adaptability ensures that companies benefit from unparalleled financial expertise without the burden of long-term financial commitments.
But adaptability is only the beginning. The spectrum of expertise these outsourced professionals offer is nothing short of amazing. Given their experience spanning diverse sectors and industries, these CFOs bring a rich, all-encompassing perspective to the table. This breadth of knowledge allows them to infuse financial strategies with nuanced insights, ensuring that decisions are informed, well-rounded, and holistic in their approach.
Financial prudence is another hallmark of these outsourced experts. Hiring a full-time, in-house CFO is daunting and often impractical from a budgetary standpoint for many startups and mid-sized businesses. This is where outsourced CFOs present a unique solution. They bridge the expertise gap, offering the same, if not more, depth of financial wisdom tailored to specific needs and, crucially, within cash constraints.
Critically, in an age where technology dominates every aspect of business, these CFOs stand at the vanguard of financial technology. They are adept at guiding businesses through the maze of modern tools and digital platforms, ensuring seamless integration and optimization of tech resources.
Tech as a Catalyst for Change
Tech's role in reshaping the CFO's identity cannot be understated. It's not just about digitization but about harnessing the vast potential of technological advancements for strategic financial leadership. Modern CFOs, with enormous data analytics at their fingertips, have the experience to decipher intricate financial data. Proficiency in data mastery allows them to provide deep insights into an organization's financial health and predict future trends with remarkable accuracy.
At the same time, the advent of Artificial Intelligence (AI) opened up new horizons for financial leaders. By leveraging AI, CFOs can automate a host of routine tasks. This not only streamlines processes but also allows them to redirect their focus to more strategic endeavors, facilitating informed decision-making that can shape the future trajectory of businesses.
Additionally, integrating cloud technologies into financial systems has been a game-changer. With the power of cloud computing, CFOs now have real-time access to crucial financial data. This immediacy in information retrieval paves the way for timely, informed, and, most importantly, enlightened business verdicts.
The digital wave rewrote the script for the CFO's role. These financial maestros have transitioned from traditional calculative experts to irreplaceable strategic torchbearers. Outsourced CFO offerings encapsulate this seismic shift and give businesses an agile, adaptable, and skill-centric paradigm for financial leadership in our dynamic corporate cosmos.
You may also like: What Can A Fractional CFO Do For Your Business?
Image source: stock.adobe.com