Click here to get this post in PDF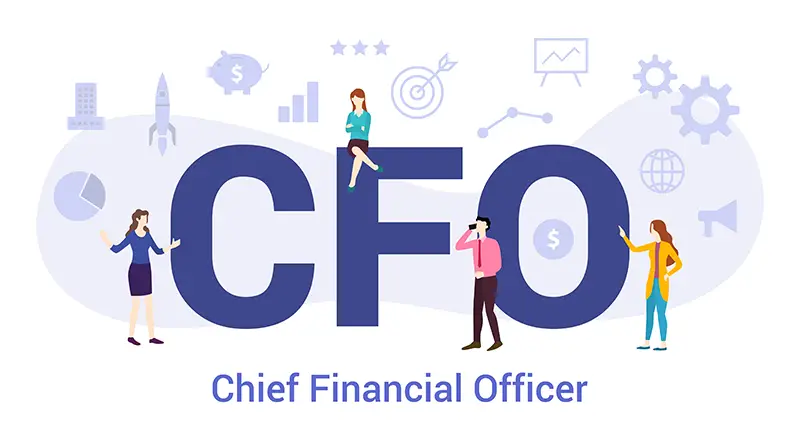 Financial management is an essential task in any business organization. It's a process of planning, organizing, and controlling financial actions in an organization to ensure finances are utilized more efficiently.  
You can manage business finances by yourself. However, you can reap more benefits by working with a fractional chief financial officer.  
This article explains what a fractional chief financial officer (CFO) can do for your company. But before that, you may first want to get a brief definition of fractional CFO. So read on to get enlightened.  
What Is a Fractional CFO? 
A Fractional Chief Financial Officer (CFO) is a financial expert who lends their services to businesses. Most of them provide services online or part-time on a contractual basis. 
Working with a fractional CFO involves outsourcing business financial management functions rather than employing full-time or permanent workers. It's one of the best strategies for a small business or any financially distressed company with a limited budget to tap the services of a full-time chief financial officer.  
If you decide to employ a fractional CFO, make sure you find a person with the right qualifications. You can visit Solved By Tanna or any other similar platform to get more information about fractional CFOs.  
What Can Fractional CFO Do For Your Company? 
A fractional CFO can help grow your business in various ways. Some of the things they can do for your business include the following.  
1. Raise Capital
Your business will likely require an injection of capital from time to time. Without enough capital, it might fail to expand.  
You can find finances for the business by yourself. However, the process can take much of your time. This means that you might lack enough time to attend to other important matters. For that reason, you may consider finding fractional CFO services and focus on the management of your company. 
A fractional CFO will take full responsibility for helping your business raise the capital it requires. They'll value your business, talk to potential inventors and seek loans for your business.   This enables you to raise capital with ease.  
2. Help With Financial Planning
Financial planning is one of the essential steps to growing your business. It acts as a guide for your business and enables you to control your income and expenses.  
There are two major types of financial planning. That's short-term and long-term. 
Short-term financial planning involves solving immediate problems and building strategies to meet investment goals within one year. On the other hand, long-term financial planning involves projecting incomes and expenses for three to five years.  
Developing business financial plans can take much of your time. Besides, you may lack enough expertise to do the work. For those reasons, you may want to hire a fractional CFO.  
Fractional CFOs are trained individuals in financial analysis and planning. They'll help you to develop diversified financial plans to enhance your decision-making.  
3. Provides Financial Advice
Blindly investing your money can harm your business. This is especially true when you put your capital into unviable projects with no returns. Avoid that by finding financial advice before undertaking major projects. That's where a fractional CFO comes in.  
A fractional CFO will provide financial advice to ensure you make viable investment decisions. They can also guide you to the best methods of raising finances for your company. This goes a long way in enhancing the growth of your company.  
4. Provide Audit Support
Are you running a public company? If yes, then auditing your company is mandatory. The law requires all public listed companies to audit their operations annually.  
Even if you're running other types of business, auditing is essential to enable you to measure your firm's financial strength. It's an examination or inspection of financial statements by an accountant or auditor.  
Auditing isn't always a walk in the park. This is especially true for startup founders who may not have the right skills to manage the process. If you're one of them, you can hire a fractional CFO to help you with the auditing process.  
Apart from financial management, most fractional CFO are also experts in auditing. It, therefore, makes sense also to entrust them with your business auditing function.  
Takeaway
Financial management is an integral part of your business. It ensures you raise money and utilize it in the most valuable ways.  
One of the best strategies to manage business finance is hiring a fractional CFO. This involves working with financial experts on a seasonal basis.  
As you've seen in this article, a fractional CFO can help grow your business in different ways. However, you must ensure you connect with the right partner. When finding a suitable fractional CFO, some factors to consider include qualifications, experience, reputation, and price. 
You may also like: When Would You Need Someone to Make Financial Decisions for You?