Click here to get this post in PDF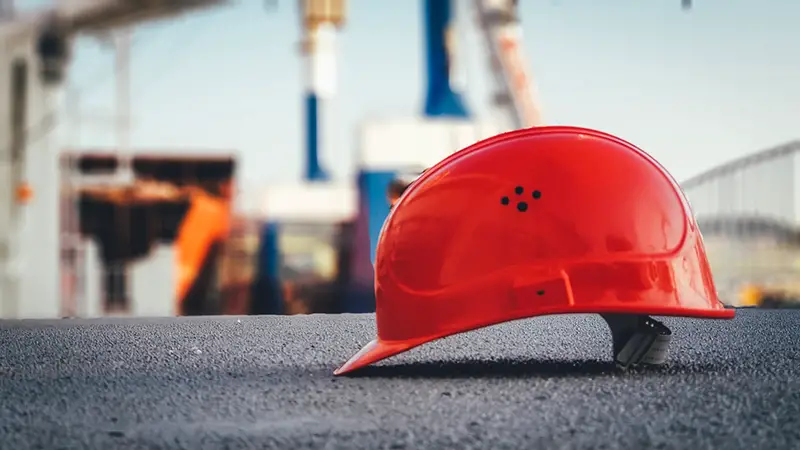 Sand blasting, curing concrete, and green cutting practices show your skills set, technically. Work force management, smooth payment transactions, clear reports, understanding special terms, and staying compliant shows, your administrative capability. Construction contractors belonging to any particular specific category can get more and more projects from the high paying employers, only because of their versatile personality. So, how about you. Are you already good enough to impress your clients? Are you looking to step up? Do you have a North Carolina Contractors License? 
How do you negotiate?
Negotiation is one of the most important qualities that have to be first-class with the contractor as long as he wants to be successful in this particular state. This is one of the major classes and is also part of the main syllabus to qualify for getting the contractor's license. Continuing education programs are trying to improve the way this particular negotiation topic is handled over time. 
The idea is to give the contractor novel strategies and innovative solutions for conventional problems and also for any new challenges that come into the picture. Negotiation is a very huge topic to discuss in just a matter of a couple of hours with the contractors. So the coaches in the coaching center will give you as many details as possible regarding every single aspect of negotiation during the session of a couple of hours. 
However, if you want to extend the session not only from the exam point of view but also from the knowledge point of view, then there are provisions for you to learn even better strategies and solutions. An expert can be available at your call at any point in time to clarify your ambiguities related to any type of negotiation procedure, process, or terms and conditions. 
The specially designed packages will try to cover as many topics of the essential kind as possible for the contractor to clear the examinations. However, keep an eye out for potential long-term opportunities. This includes negotiation with the client and negotiation with the vendors, in particular. Apart from that, there are quite a few instances where you will have to be a better negotiator when it comes to hiring people and procuring items from different sources as well. 
Hiring the adept techies 
If you want the jobs to be completed well in time, then you need the best technical experts to assist you. Adroit skill set of the techies around you galvanizes you in many ways, to confidently negotiate and snatch some of the big projects too. However, do you have the license to do so? If not get one, as you pass the exams. 
Work force management also needs your negotiation skills and communication abilities. As a result, this concept must play a critical role in your success if you want to become a profitable and also impressive contractor to serve clients large and small. At the same time, it is equally important to maintain confidentiality when it comes to data management related to the negotiations. 
It is also important to mention the special terms and conditions that are discussed in detail during the continued education program, not to mention the contractor's license. You can discuss terms with the procurement officer and other IT professionals daily. You can discuss terms with the business people and advocate daily regarding so many queries for the project to be implemented on any industrial or commercial site. 
Getting the best designers
There are so many requirements that you should consult with the design engineers and architects to develop a proper plan and drawings that comply with the specifications and codes. In all these cases, technical knowledge is also important, but even more than that, your management ability and your negotiation skills are going to be the keys to your success. 
So how to negotiate with these different sets of people in different circumstances becomes the topic of discussion during the negotiation session during the continuous education program. Even though the contract can be overlooked on all these essentials, the state government emphasizes refining your capabilities and honing your skills over time. Changes are constantly coming in the field of construction technology too. 
Continued education hours counts
While mentioning the skills to be learned, it is not only about the technical skills, but also the management skills and administrative ability. Every single program that is related to communication skills and negotiation skills for every particular need of yours has to be registered well in advance. That is how you will be able to get the experienced professionals in this industry to come and teach you the intricate concepts of negotiation and administration. 
Hiring the right professionals, for the least compensation is not easy if you are not good at negotiations. Procuring the best materials for low costs is not easier with all the vendors. Getting the best job done in quick time without paying any big price for that needs the talent to deliver a motivational speech. All these are part and parcel of the fundamental requisites for a good contractor. If you are good at it already then hone your skills, with the best mentors in the business. It is not too many hours to bother. You can squeeze out some time from your hectic schedule for your own betterment and benefits. 
That is how you could achieve more as a contractor and that is how you earn more funds to pay the workers who trust you for their better lifestyle standards. Go ahead, and talk to the pioneers in the coaching center now. When you are through with this process, it is easy for you to clear 20% of the questions in the examinations quickly. 
That is also one of the most important advantages of attending the special coaching program, which lasts not even more than four hours. However, the best benefits are not limited to obtaining the license but also having more opportunities in your life as a professional and profitable contractor at the same time. Get your North Carolina Contractors License as soon as you can. 
You may also like: Know About the 32-Hour California Electrician Certification Classes for License Renewal
Image source: Unsplash.com