Click here to get this post in PDF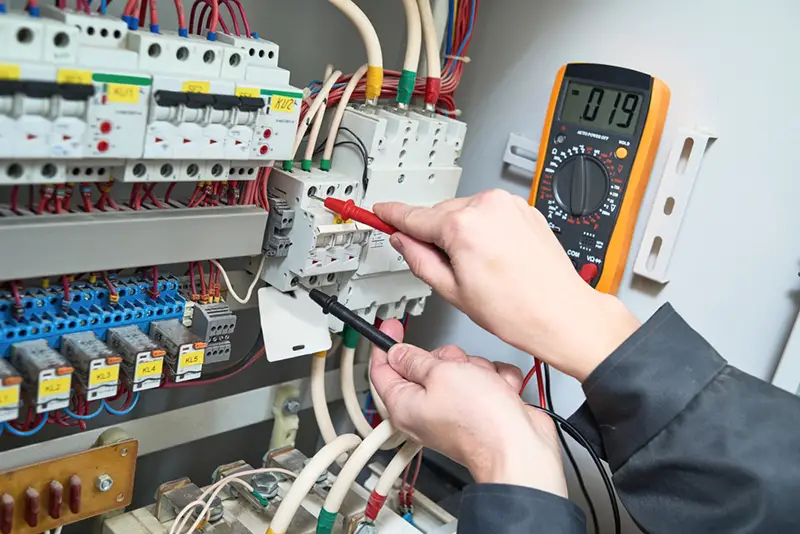 If you are an electrician in California, you would have to complete the continuing education (CE) coursefor renewing your license.
The California Electrician Certification Classes CE courses conducted by different education providers have to be approved by the California Department of Resources (DIR) and Electrical Certification Unit (ECU).
The courses have to include the content of the National Electric Code (NEC), which was updated in the year 2017. Upon completion of the course, the applicants are issued an official certificate of completion, which they have to keep as a record. 
If you are a licensed electrician, you have to renew your license every three years. Before renewal, it is compulsory to complete a 32-hour electrical CE Course.
The Department of Industrial Relations of California has an official website, and over there, you can find an approved list of education providers and certifying authorities. An education provider can be:
A community college
Public school
District or public educational institute
State licensed private institute having a contract with a public institute
A private institute that is approved or is registered by the Bureau for Private Postsecondary and Vocational Education
Details about the CE Course:
Various institutes have come up with a package course of 32 hours of CE. You can check for the letter of approval provided by the Department of Industrial Relations, which is usually available on their websites. As required by the state of California, the course should include:
The changes in NEC as incorporated in 2017
Certain revisions were made in the National Electric Code (NEC) in the year 2017. In this segment, there is a discussion about the revisions made in Chapters 1, 2, 3, 4, 5, and 7.
Safety measures related to High-Voltage and Arc-Flash Hazard
In this course, you will learn about NFPA 70E. It is related to arc-flash and the hazards of arc-flash.
Lessons on Occupational Safety and Health Administration (OSHA) implemented in 1926
Occupational safety is important for all types of electrical activities. This course will cover topics on safety standards that have been implemented by the Occupational Safety and Health Administration (OSHA).
Management of Liability and Risk
This is related to risk and liability.
Course on Marketing and Sales
It is important to learn the basics of marketing and sales in any business. This course will help you in boosting your sales activities.
Concepts of Professionalism
There is a professional code of conduct for electricians. You would have an idea about professionalism and the codes of conduct under this.
An Idea about Business Contracts
You would have lessons on what a contract is and how it is designed. Also, it would give ideas about the contracts that the electricians use for their business purposes.
The California Electrician Certification Classes are also conducted onlinefor the convenience of students by many institutes. Since the certificate is also issued online, you can take printouts or save them in your system. 
The benefits are that you can access the lessons online and complete the tests without compromising on your regular work. 
You may also like: Does Electrical Work Excite You? Train to become an Electrician
Image source: Shutterstock.com