Click here to get this post in PDF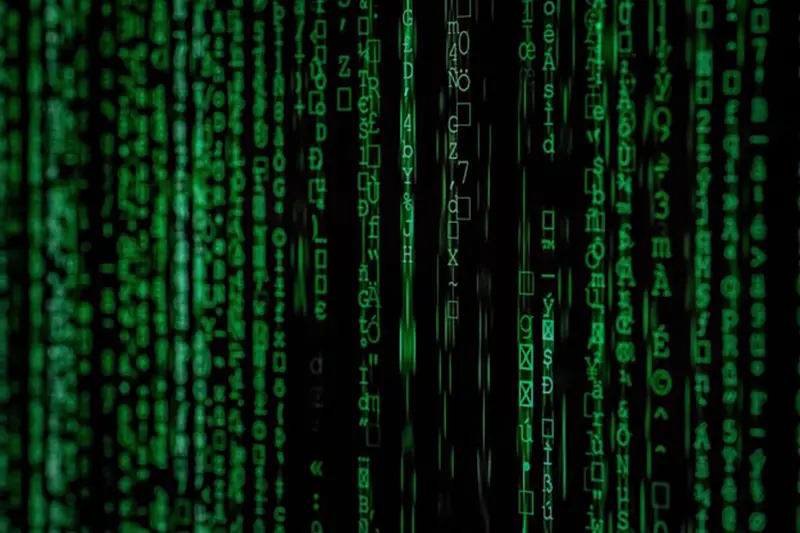 There are many reasons why a business should use proxy servers for their company computers. From data protection to boosting productivity in the workspace, companies can benefit a lot from using proxy servers for their online activities.
However, there are various types of proxy servers available, such as residential, shared, and HTTP proxy servers. So, how do you know which one is best suited for your business? 
With that said, check out this article for more information about proxy servers and the most suitable proxy types for business use.
What is a proxy?
When you access a website online, your computer does so by sending what's called a web request. These web requests contain various information about your computer – from your IP address to your current location.
This allows the website you're accessing to identify who made what request and send the requested data accordingly. However, this can leave you vulnerable to cybercriminals, especially if the website you're accessing is unsafe. You can visit the pirate bay in this regard.
Proxy servers help prevent that by rerouting your web requests through their own server, supplying their own IP address to the website. Similarly, the data from the website will pass through the proxy as well, sometimes identifying if the data you're accessing is harmful, like in the case of an HTTP proxy.
With a proxy server, you can continue your online activities without worrying about compromising valuable personal information and other sensitive data by doing so. This is particularly important for businesses that handle sensitive information from their clients, such as personal and payment information.
Most popular types of proxies for businesses
As mentioned, there are several types of proxy servers, each functioning in its own way to serve its purpose of protecting your data. However, not all of them are suitable for business use, like in the case of shared proxies.
So, what are the most popular types of proxy servers for businesses? Check them out below.
Datacenter proxy vs. residential proxy
One common proxy type for businesses is the datacenter proxy, a kind of proxy server that uses an IP address generated by a "data center" to mask your own IP address. 
These IP addresses are provided by your proxy server's company, giving you relative anonymity while browsing online.
These are popular because they are more affordable than their counterpart, the residential proxy. However, suppose your business engages in web scraping. In that case, this may not be ideal because these tend to be blocked more easily.
On the other hand, an active residential proxy uses a real physical device or location as the basis of its IP address, making the chances of being blocked less likely. 
This allows businesses to engage in web scraping without arousing the suspicion of websites as this proxy server can help them imitate typical browsing behavior.
Dedicated proxies are another popular option for businesses because the service is exclusively the company's, giving them more privacy and anonymity compared to shared proxies. 
While they tend to be pricier than shared proxies, companies can ensure that the connection isn't being abused. Only those connected through the network can access it.
However, for businesses on a tight budget, shared proxies can be a good option as they tend to be more affordable than dedicated proxies. This is because you share the connection with other users and split the cost as well.
The only disadvantage is that these tend to slow down connections due to multiple users. Moreover, you run the risk of someone abusing the proxy server, thereby banning you as well.
HTTP proxy
HTTP proxy servers are another suitable proxy type for businesses as they can have many uses for business operations. This proxy type uses the HTTP protocol, which is responsible for how websites send and display media files over the internet.
They are great for businesses whose operations are mostly online because of the many advantages, such as helping companies maintain anonymity online, speeding up the loading times of websites, and bypassing filters to access restricted content.
HTTP proxy servers won't just protect your company's data while browsing. These can also help improve workspace productivity by limiting access to distracting websites. It can also balance the internet traffic in the office to prevent server crashes, impacting business operations. 
Conclusion
Businesses are responsible for keeping company data and their clients' information safe and secure, especially from cyber criminals. As such, they need to take precautions to prevent their sensitive data from falling into the wrong hands.
Proxy servers are an excellent way to do so as they help secure a company's connection while they're engaging in their online activities.
Companies can use proxy servers not just for outgoing connections but also for incoming connections. Using an HTTP proxy, for example, can help boost productivity in the office by limiting the websites employees have access to during work hours. 
You may also like: Is a Private Proxy a Better Alternative than a VPN?
Image source: Depositphotos.com