Click here to get this post in PDF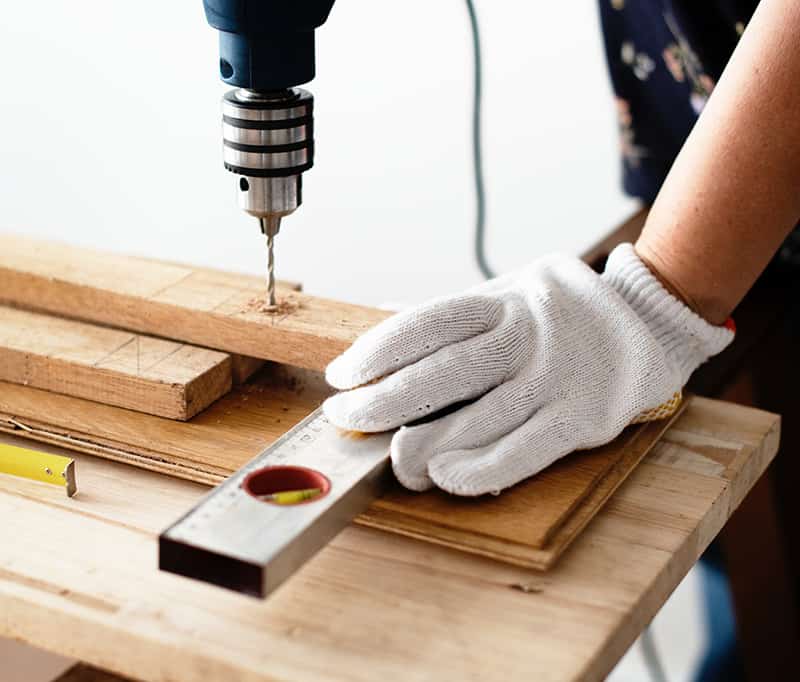 Being a homeowner comes with a lot of responsibilities. Although all installations may be working well today, there may come a time when they break down and you will need to do some repairs so as to keep your home running normally. After years, you will find that your ceilings are becoming loose, your cabinet doors no longer close properly and the fence around your home is showing signs of weakness. However, if you have the right knowledge and tools to do the repairs, you could save yourself a lot of time and money. This is important for it can make running your home simple and cost-effective. 
There are some tools that you need in order to handle some of these DIY projects at home. Below, we will look at the basic tools that can assist you in the process.
DIY Circular saws
Circular saws are a must-have in any DIY project for they help when cutting different materials into size. Whether you are working on door frames, ceiling boards or cabinet panels, you need to have a saw that will cut the materials into the required sizes and shapes. Moreover, you can easily make cuts with a circular saw together with the use of sawhorses for support and to securely place the piece of plank or plywood. You can find quality sawhorses on BestOfMachinery if you're looking for one.
Therefore, it is important to consider getting the right circular saw so that they can give you the best service. There are many circular saws on the market. But for DIY projects, you just need a basic circular saw from a reputable brand – for help in choosing this head over to besttoolreview.net/. This will ensure that the tool can last for a long time. 
A table saw consists of a circular saw blade which is mounted on an arbor.
An electric drill
A power drill is also another tool that you need for your DIY projects. This is because the drill will help you complete a host of projects that include hanging pictures on the walls, creating guide holes for screws and installing the cabinet. A power drill can also be helpful when fastening screws. However, it is important to ensure that you have different bits for handling different kinds of tasks such as drilling, fastening screws and creating guide holes. With the magnetic base drill, you will find that you can handle all your projects with ease. 
Nail gun
A nail gun is a must-have home tool if you are intending on handling projects that involve working with nails. For example, if you are repairing your roof, you will find that a nail gun will help you drive a large number of nails into wood. This will quicken your projects as the tool is not only fast, but also reduces the amount of work that you have to do. The use of a nail gun is very different from that of a hammer. This is because a hammer will cost you a lot of energy when hitting the nail into the wood. 
Miter saw
If your DIY repair project involves making angled cuts on wood and boards, you will need a miter saw. This type of saw is important for it helps create bevel cuts that are needed for installing shelves. 
You may also like: Top 7 Tips for Growing a Home Remodeling Contracting Company
Conclusion
To complete your DIY repair projects successfully, you not only need to have hand tools, but also a circular saw, nail gun, electric sander and a miter saw. All these tools are affordable and available on the market.  
Image source: stock.adobe.com