Click here to get this post in PDF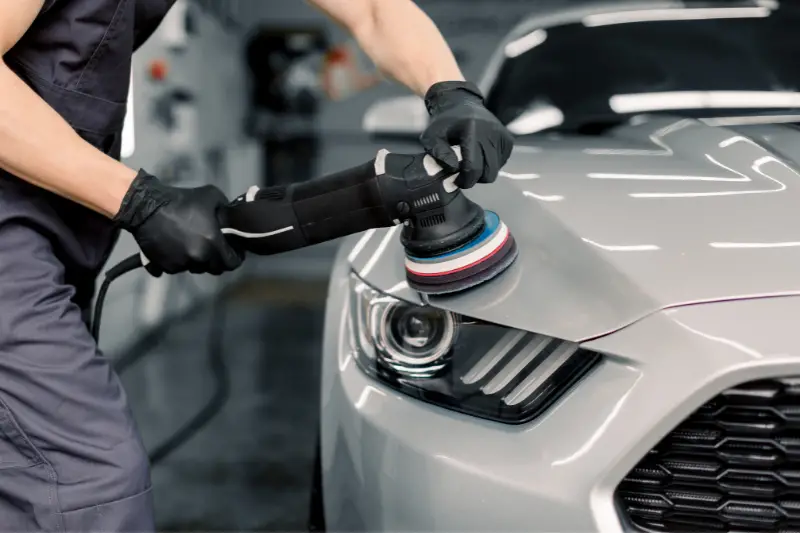 At Onsite Detail, we offer a versatile range of mobile car detailing services tailored to meet your vehicle's specific needs, whether it's your daily driver or a cherished garage gem. Our team of highly trained car detailing experts is fully equipped to tackle both minor and major mobile car detail jobs, catering to a wide spectrum of vehicles, from mini-vans to exotics. We provide comprehensive detailing to rejuvenate your vehicle's appearance to its former glory, or we can deliver regular maintenance car washing services to keep it in pristine condition.
In-Shop Detailing Service
Our in-shop detailing service is designed to ensure your vehicle receives top-notch care, regardless of the weather conditions outside. Within our controlled environment, we can accommodate any car, truck, or SUV and provide all the services available with our mobile detailing. This controlled environment is particularly advantageous for specialized services such as ceramic coating and paint correction. Additionally, it allows us to perform our Deep Odor Removal service, which typically requires an overnight stay.
We Work with All Brands
At Onsite Detail, we work tirelessly to make your vehicle shine like it's brand new. We understand the significance of your vehicle to you, which is why we exclusively use top-quality products for servicing your vehicle. Our expertise extends to a wide array of brands, including but not limited to:
Toyota
Honda
BMW
Jeep
Subaru
Tesla
Porsche
Kia
Nissan
Audi
Mazda
Lexus
Schedule an Appointment Today
Don't wait to experience the transformation of your vehicle. Schedule an appointment with us today, and let Onsite Detail bring your vehicle back to life, making it look better than ever before!
What is Auto Detailing?
Auto detailing involves the meticulous care of a vehicle through regular cleaning, maintenance, and protection measures, aimed at preserving its original condition or even enhancing it to a "better than new" state. It encompasses comprehensive cleaning and restoration efforts, covering cars, trucks, vans, and SUVs, with the objective of achieving superior cleanliness and protection. Auto detailing can range from basic maintenance to achieving a show-worthy level of perfection.
Exterior Detailing
Exterior detailing focuses on the cleaning, protection, and potential restoration of various surfaces, including paint, trim, windows, wheels, and tires. This process utilizes a wide range of products and techniques tailored to the specific needs of the vehicle. Services encompass hand washing, clay bar treatment, plastic restoration, waxing by hand and/or machine, paint correction, headlight restoration, paint sealant application, ceramic coating installation, and more.
Interior Detailing
Interior detailing involves a thorough cleaning and protection of the entire vehicle's interior. Vehicle interiors consist of diverse materials such as synthetic carpet, upholstery, vinyl, leather, and various other surfaces, necessitating a variety of cleaning and detailing techniques. Standard practices include vacuuming and wipe-downs, while upholstery stains may require carpet extraction, steam cleaning, or brush agitation. Vinyl, leather, plastic, and rubber surfaces are also diligently cleaned and protected. Services encompass vacuuming, carpet and upholstery shampooing, vinyl and leather cleaning and conditioning, and more. Trust Onsite Detail to provide top-tier exterior and interior detailing to rejuvenate your vehicle, ensuring it looks and feels its best.
You may also like: 7 Essential Tools For Starting a Car Washing Business
Image source: stock.adobe.com