Click here to get this post in PDF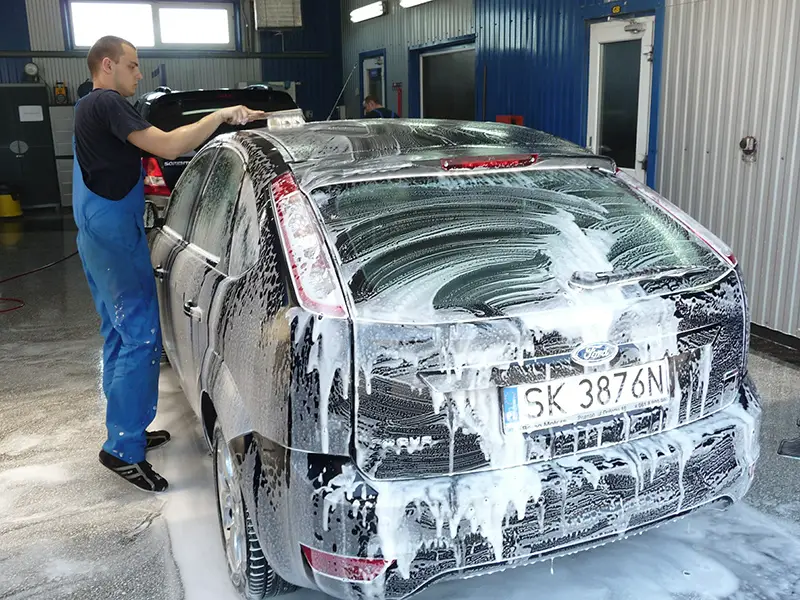 The car washing business is a booming industry, with more and more people trying their hand at it every day.
With so many competitors in the market, you need to be armed with the right tools if you want to stay ahead of your competition.
In this blog post, we will discuss some of the essential tools necessary for running a successful car washing business.
1. Pressure Washer with Foam Cannon
A pressure washer with a foam cannon is one of the best tools you can have for your car washing business. By using this tool, not only will you be able to deep-clean cars more effectively than if you were just spraying them down on your own, but it also reduces the amount of water and soap that needs to go into every bucket load by up to 50%. You'll get better use out of each bottle too; no need to worry about running out halfway through a job!
If you're looking for an extra edge in the marketplace, try offering this service as well – many people are unaware of how effective these machines are at getting off tough dirt from their cars.
2. Garden Hose with Attachment Kit
When washing cars, you need a hose with an attachment kit. It's important to have a garden hose that is long enough so you can reach the entire vehicle without struggling or bending too much.
The attachments for this type of thing will vary depending on what your needs are and which part of the car you want to wash (exterior only vs engine bay). You might also need some sort of nozzle option as well as brushes if needed.
3. Car Washing Bucket
The car washing bucket is a very essential tool in your business. It will help you to contain water and other liquids that are used for cleaning the vehicle. You can also use it as storage for brushes, rags, sponges, or anything else.
Plus, buckets come with lids that help keep dirt from spilling on everything while working at the side of your car wash dock.
Make sure you choose a bucket with a water and dirt separator. This will prevent the dirt from mixing with water and get the car scratched up.
4. Car Cleaning Brush and Mitts Set
It is necessary to have a car cleaning brush and mitts set in order for you to be able to clean your customers' cars.
It also helps make the job quicker, because it allows you to wash without having to touch anything with your hands. Carrying a car cleaning brush and mitts set around can help ensure that you are always prepared!
5. Shop Vacuum with Filter
A shop vacuum is a versatile tool for car washing that provides the power to clean up messes from almost any area.
A filter system will save your lungs, as well as keep dirt out of other parts of your equipment. This option also allows you to collect all the dirt and debris in one go, which means less time spent on cleanup later!
6. Car Drying Machine
You will need a good car drying machine. If you use a towel to dry the car, it can leave lint and streak marks on the vehicle which is why many people choose to invest in a quality commercial grade air dryer.
The dryer will save time and energy while providing you better finish than a towel.
7. A Sandblasting Cabinet
Sandblasting cabinets are used to remove paint, rust, and other contaminants from metal surfaces. Sandblasters may be hand-held or stationary.
A sandblast cabinet is a self-contained system that houses a compressor, air release valve, blasting media (sand) hopper with lid and feed chute, conveyor belt for transporting the workpiece into the blast zone on top of the cabinet inlet hood coverall safety equipment including goggles and respirators (N95 masks).
This machine will allow you to get ahead of the competition by providing a rust removal service with ordinary washing services.
Conclusion
Picking the right car washing tools isn't just about what you like, it's a business decision.
Make sure you pick quality products and make smart choices for your vehicle assets and protect those assets with insurance. That way, when your customer gets back in their clean ride, they will know that they got an amazing wash and had a great experience with the company that cleaned their prized possession.
We hope this blog post has given you some insight into which essential tools are necessary to do car washes at home or commercially as well as how best to care for them, so they last longer than one season of use!
You may also like: Starting a New Beauty Salon Business
Image source: Pixabay.com