Click here to get this post in PDF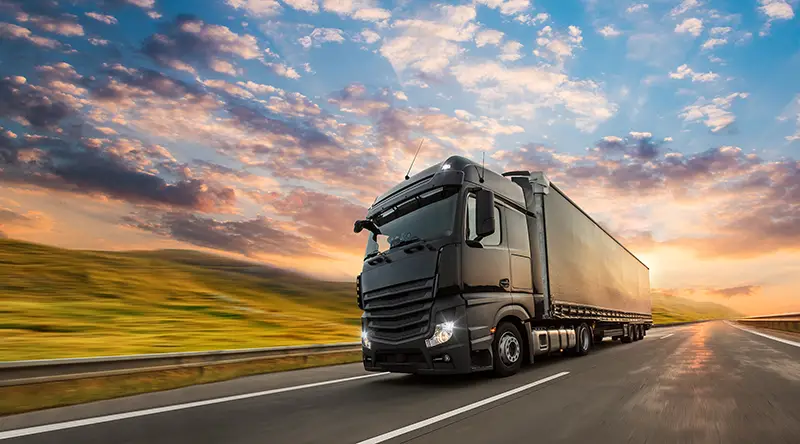 While hauling heavy equipment, practising a few safety precautions is essential. Use red flags to mark any equipment that extends more than three feet beyond the vehicle or trailer. Also, clean off any loose materials on the equipment to avoid flying debris while on the road. This will protect other road users and drivers. Following strict safety protocols will also prevent damage to the equipment.
Pilot cars reduce the risk of a projectile
Pilot cars are essential in hauling large, oversized equipment on public roads. They're driven by professionals familiar with the rules and regulations of the state roads and can ensure that the oversized load doesn't pose a risk to other drivers. They reduce the risk of a projectile by helping drivers stay within the allowed weight limits. Pilot cars are also required by law in some states.
Pilot cars are equipped with CB radios and can issue warnings to drivers and other road users. State law may also require them to carry height poles, warning flags, oversized load signs, or amber lighting. Some states also require the use of road flares and warning triangles.
Pilot cars are required when shipping oversized equipment or oversize truck loads. These cars are equipped with height poles that allow them to test for clearance. These pilot cars are the only safe way to move these loads over dimensional limits. The number of pilot cars required will depend on the size and weight of the oversized load. Safety is the most important concern when hauling heavy equipment.
The lead car communicates with other motorists and manoeuvres through narrow roads. The lead P/EVO must also communicate with the load driver to provide appropriate warnings and make necessary adjustments in time.
Ensure familiarity with the operator's manual
Before you start hauling heavy equipment, reading and understanding the operator manual is important. It should include the appropriate safety measures and how to operate the equipment safely. If you are unfamiliar with the manual, you should contact the manufacturer. Most manufacturers now make manuals available online.
Maintain three-point contact
Using the three-point rule is crucial to preventing accidents while hauling heavy equipment. The principle states that drivers should always stay in contact with the truck and avoid stepping on or off the truck. Whenever possible, use handholds, running boards, and traction strips to maintain three-point contact. Do not use wheel hubs, machine tracks, or door handles as points of contact.
The theory behind maintaining three-point contact is simple and straightforward. It's also important to look for potential hazards on the ground. Before stepping onto equipment, ensure that there is no loose clothing or hanging jewelry, as these can cause you to slip and fall. Likewise, check that the controls are in the neutral position and that no one is in a hazard zone around the machine before starting. The best way to do this is to take a walk around the machine before you start it.
While hauling heavy equipment, the three-point rule can help prevent falls. If you are using a ladder, always keep both hands and a foot in contact with the ladder. The three-point rule can also be applied to stationary equipment like stepladders. Using this rule will help you avoid slips, falls, and other risks while hauling heavy equipment.
Unsealed loads can turn your cargo into a projectile
Hauling heavy equipment is an extremely difficult process that requires careful planning and coordination to ensure the safety of everyone involved. Following these safety tips can reduce the risk of injury and save your company money. Listed below are the top five safety tips for hauling heavy equipment.
Firstly, make sure the roads you travel on are able to handle your load. If you are unfamiliar with an area, you can do a test drive in a small vehicle. However, always check your load during the trip to avoid any surprises. Also, always ensure there are no construction or traffic jams on the road that may make it difficult for you to drive safely.
Another important safety tip for hauling heavy equipment is to position the load properly. Keep in mind that if you're transporting heavy machinery, it should be positioned between your trailer's wheels. It should also be centered on the trailer. Lastly, make sure to check the tie-downs and chains for wear and tear. If they deteriorate, remove them. In addition, if there is any slack in the chain, cut it off.
Avoid speeding
When hauling heavy equipment, always remember to obey all speed limits, which differ from state to state. Drivers should avoid speeding when hauling heavy equipment, as speeding increases the risk of collisions and damage to the equipment. Besides, big rigs use more fuel and produce more pollution when they go faster. It is essential to observe the speed limit, especially if it is marked with an asterisk.
Plan ahead
There are a few important safety tips to follow when hauling heavy equipment. These guidelines can reduce the risk of injury and save your company money. You should never try to drive a heavy piece of equipment on a road that is not level. This can cause the vehicle to roll and cause an accident.
Before driving the truck, make sure that all cargo is secured properly. Always use straps to secure any heavy equipment. You should also mark the cargo with red flags. If you have loose materials, remove them as much as possible since they could fly off on the road and cause damage. Always use safety chains and ratchet straps to secure your load and prevent it from sliding.
If you have heavy equipment that needs to be hauled over a long distance, send a pilot or scout car to check the road conditions before you start hauling it. This can prevent any problems later.
You may also like: Top 10 Safety Measures to Prevent Car Accidents
Image source: Shutterstock.com